Starting off in the affiliate marketing business model can be a head scratcher at times. Choosing a niche, Creating a website, and producing content; can be somewhat overwhelming. Any seasoned affiliate marketer can tell you that these things set the foundation for your business. However, there is one step that is one of the most crucial decisions you must make when setting up as a new affiliate. That is choosing an affiliate network. Yup, that's right. You can't really be effective as an affiliate if you aren't apart of a network that links you to affiliate programs. That's why in this post, I am going to go over The Best Affiliate Networks for Beginners.
I know how big a decision this is for a new aspiring affiliate marketer. There was times when I first started, when going through affiliate networks was utterly confusing. Don't worry. To help you to not go through that same confusion, I will go over exactly what you need to know. So let's get started.
The Best Affiliate Networks for Beginners – What are Affiliate Networks?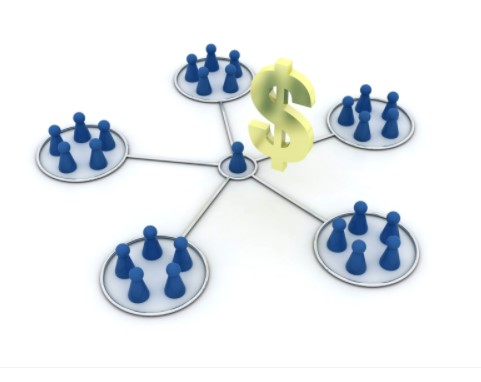 Affiliate Networks in a nutshell, are basically sites where merchants go to gain traffic to their platform or product. These sites recruit affiliates (That's You), to promote what these merchant's offer. The process is fairly simple really.
The merchant (or product creator) pays these affiliate network sites to place their offer on that platform. They offer affiliate commissions for affiliates that promote their products. These affiliate sites then post their offers on what is usually referred to as a marketplace. You, as an affiliate, can then browse the offers and choose which offers you would like to promote.
Using the link that is provided to you through these affiliate programs, you would then do your affiliate magic and promote the heck out of these products. When someone makes a purchase through your affiliate links, you are then paid your commissions. Then it's basically a rinse and repeat process.
The Best Affiliate Networks for Beginners – How Should You Go About Choosing One?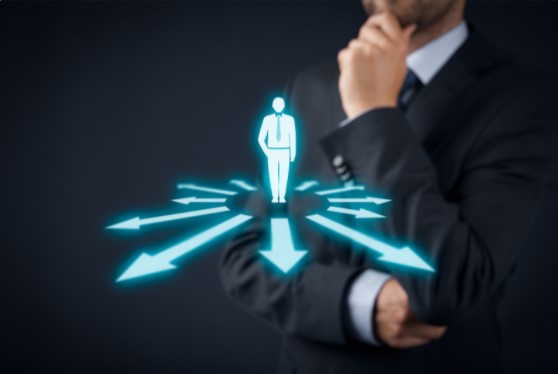 There are many affiliate networks these days, and all of them vary in what they offer. One platform may only deal in one specific product category. While others have a more broader category selection. So, when it comes to choosing what network will work for you, it really all depends on what niche you are in the business of promoting. One factor may be, the interests of your target audience. Another is if you would like to promote a digital or a physical product. By taking these factors into account, you can have a better understanding on what affiliate program can best work for you.
Follow My Proven 4 Step Formula
Whether you are just getting started, have some experience, or are an ultra-successful affiliate marketer, this 4 step formula is made for you!
The Best Affiliate Networks for Beginners – Signing Up for Affiliate Networks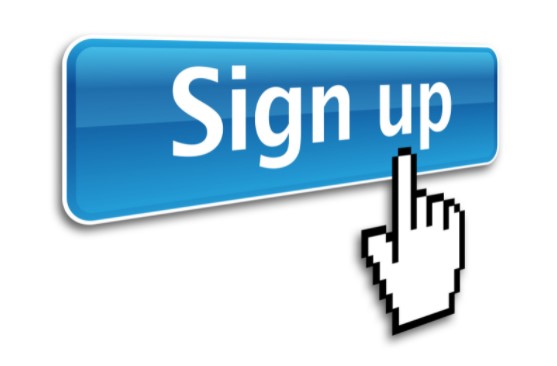 After choosing which affiliate networks will suit your needs, you then must go through the sign up process. Each network has it's own steps to joining. Some can be a lengthy process, while others are pretty easy.
Some affiliate networks prefer that you have a website or platform that you will be promoting on. So, you are going to want to have a website, social media account, or a You Tube channel. It's not always a necessity but having at least one of these will drastically improve your chances of being accepted into the network.
Also, you must keep in mind, that even if you are accepted by an affiliate network; doesn't mean you can just start promoting. You sometimes must go through a sign up process with the merchants / vendors to be given permission to promote their product. Don't worry tho. A lot of merchants want to get as many affiliates promoting their product as possible. So, odds are you will be accepted.
The Best Affiliate Networks for Beginners – Why You Should Join One
Joining a network can connect you with thousands of merchants and brands, that are hungry for their products to be promoted. This gives you the resources you need to scale and monetize your affiliate business. One of the best ways to succeed in this business, is to acquire as many income streams as possible. Joining these networks unlocks the door for you to start making a passive income.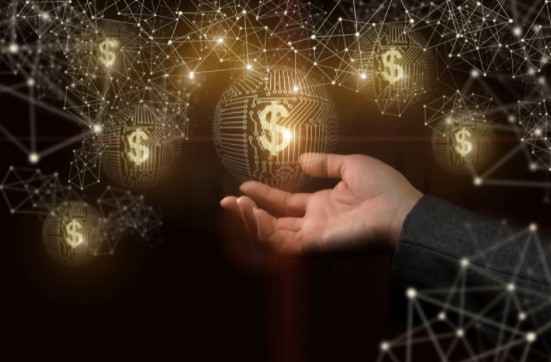 Here are a few more benefits of joining an affiliate network:
Some affiliate networks offer rewards and incentives—so the more you sell, the better your commission rates may be
Choose products or services that make sense for your audience
No need to chase payments; the platform handles it for you
Access to analytics and reporting tools so you can track your progress
The Downside – Best Affiliate Networks
There are some downsides to affiliate networks. For instance, some networks will offer very low commission rates. This can be somewhat of an issue, when you are trying to maximize your commission income. Don't let it deter you tho. Small commissions can build up as you gain more traffic to your platform or website. Speaking of traffic, leads us to another downside that some networks have.
Sometimes, when you are going thru the sign up process for these networks, they will require you to have a certain amount of traffic going to your website. This often will come up when you are trying to go for programs that have hight ticket commission rates. Again, don't let this deter you. As your business grows, your traffic will as well. So, these programs won't deny you for long.
Now that you know the process of choosing and signing up for affiliate networks, we can now go through my recommendations of the top affiliate networks for beginners.
The Best Affiliate Networks for Beginners

First we'll start off with the most well know and popular affiliate network. Amazon, is a global juggernaut when it comes to online shoppers and ecommerce. From it's start in selling books in 1994 to selling just about everything today, it's rise to the top has been a global phenomenon. At the time of this article Amazons market cap is $1.7 trillion and growing. So you can see why many online entrepreneurs choose to join them as an Amazon Associate.
Signing, up to be an affiliate on amazon can be fairly simple. It only really takes a few minutes, as you fill out the required information. One of the required fields, is that you put down a platform in which you will be promoting products. If you do not have a website, don't worry, you can put a social media account that you might have. It doesn't have to be a business account or anything fancy. Amazon just wants to see that you have a platform to promote with.
Once signed up you have access to promote thousands of products from their site, To make it easy, you will notice a small bar above your searches on amazon. This only appears for amazon associates.

Using this bar you can search any product and receive an affiliate link if you choose to promote it.
Amazon Perks – Best Affiliate Networks
One of the big perks to Amazon is that they offer both physical and digital products. This means that no matter what niche your audience may be in, the odds are that amazon will always have a product they would be interested in.
Being an Amazon Associate can be a good way for a beginner to get their feet wet in affiliate marketing. These days it has become very popular to start niche based sites. Basically, sites that revolve around one product or niche. Doing this would be perfect for starting off as an Amazon associate, because you can truly find any product you can think of on Amazon.
Pros
You Can Find Any Type of Product Offer. Physical or Digital.
Easy to Start with for Beginner Affiliates.
Amazon is a Merchant that Your Audience will Trust.
Cons
Very Low Commission Rates.
Your Affiliate Account is Country Specific.
If You Don't Make any Sales. Amazon will Cancel Your Affiliate Account.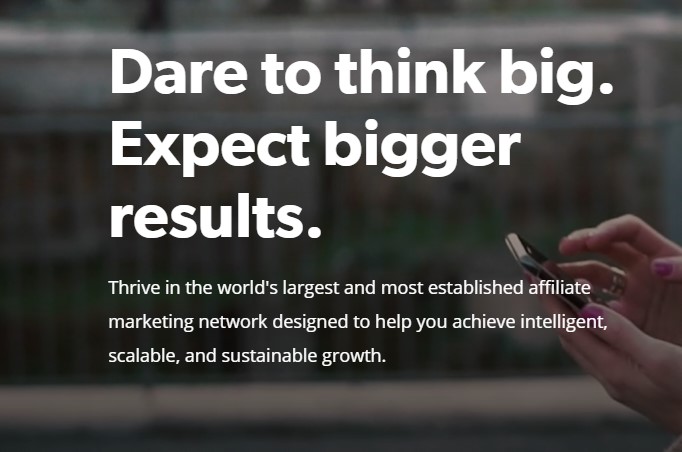 Next is Commission Junction, formerly known as Commission Junction. This network is very well know in the affiliate marketing world. It is one of the oldest and largest marketing network platforms around. Founded in 1998, it has been a go to for many affiliates looking for the perfect product to promote. You can see why, as CJ works with some of the top and most influential brands. Barnes & Noble, Priceline, and Kohls, just to name a few.
Like Amazon, the possibilities are plentiful when looking for the perfect offer to promote. They deal in pretty much any category you can think of, and are very detailed in giving you statistics about the merchant offers.
However you must be prepared to apply directly with merchants on anything you want to promote Don't be surprised if you are rejected. Some merchants may have strict policies, but some can be a pretty easy sign up.
Pros
Works with Thousands of Big Name Brands.
One of the Oldest and Largest Affiliate Networks.
Highly Profitable offers in Retail, Software, Travel and Finance.
Cons
Required to Apply to the Merchant to Promote their Offers.
Account can be Deactivated if you have no sales in 6 months.
Big Brands Come and Go.
Ebay – Best Affiliate Networks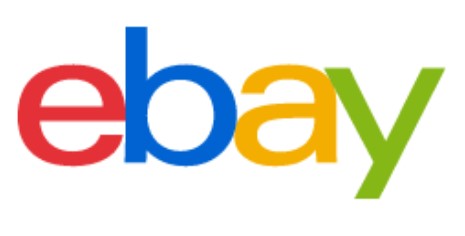 Ebay has been around since 1995, and since then has become a multi-billion dollar company. The auction based site has evolved over the years becoming more like Amazon as a shopping marketplace. Since they are another site where you can find just about any product, becoming a affiliate of Ebay is pretty much a no brainer.
One of the best things about joining their network is the very high commission rates they offer. You will find that their rates usually fall between 50-70%. That's pretty darn generous I must say.

I think another great perk you get as an affiliate with Ebay, is the amount of quality resources they give you to promote products on their platform. Regardless of what kind of product it is, you are usually given some marketing tools to help you promote.
Comapred to other networks on this list, the sign up process for an Ebay affiliate is very easy. They are not to strict on their policies and you can literally be all signed up within a couple minutes.
Pros
Very Easy, Sign Up.
Very Lucrative Commission Rates.
Quality Marketing Tools Provided.
Cons
May be Hard to Promote Used Items.
Not Much Selection on Digital Products.
Is Viewed as Mostly an Auction Site.
Clickbank – Best Affiliate Networks

Now we come to one of my personal favorite affiliate networks, Clickbank. Since 1998, this affiliate marketplace has rapidly became one of the best and most popular sites to find offers to promote. They deal in a variety of categories, and include digital and physical products.
It is a very easy to use platform for beginners to start off in, and they even have a training course that can get you started in making commissions within Clickbank right away.
The sign up process is very easy, as they are not as strict as the other affiliate networks. Your account can be set up in minutes. Once you are ready you will be taken to the ClickBank dashboard, where you can access the marketplace.

As you browse through the categories, you are bound to find merchant offers that will fit the interests of your target audience. One perk that is great about their offers is that with most of the merchants, you do not have to go through a qualification process to promote their products. Their are some that require you to request permission to promote, but with most of the offers it's as simple as pushing the promote button and accessing your affiliate link.
Pros
A Variety of Categories in the Marketplace.
Very Detailed Stats on Products, that Will Show if the Offer is Selling.
Applying with the Merchants is not Required.
Cons
Some Products aren't Really in Demand.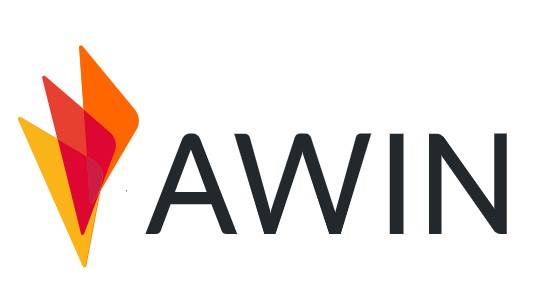 Next up is Awin. This network is fairly new to the scene. However, it was created in 2017, from a merger of 2 other big affiliate networks. (Zantox and Afilinet)
In my opinion, Awin is one of the better sites on this list when it comes to ease of use.They have over 8,000 merchants that mostly focus on physical product, but the name brands you will find are in demand qualtity products.

ShareASale is a part of Awin, and this side network delves into more digital products. Focusing more on the internet marketing aspect of the platform. Together, they are quicly rising to be one of the go to networks for a lot of affiliate marketers and entrepreneurs.
Pros
ShareAsale, brings even more products to Awins massive product list.
Very Profitable Affiliate Programs.
You Don't have to Wait to Get Paid.
Cons
Brands are Not Well Known.
Getting Approved by Merchants can be a Pain.
Platform Looks Outdated
JvZoo – Best Affiliate Networks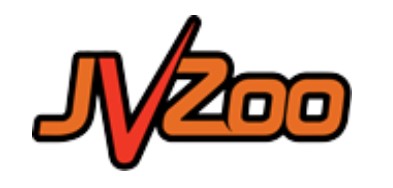 JvZoo is a affiliate network that specializes mostly in digital products, marketing software and AI products. They are fairly well known in the affiliate marketing world, and have over 800,000 active affiliates.
The sign up for JvZoo is really easy and most of the time you don't have to worry about getting approved to promote a product. However there are certain requirements that some merchants go by. Mainly going off of your personal sales as an affiliate.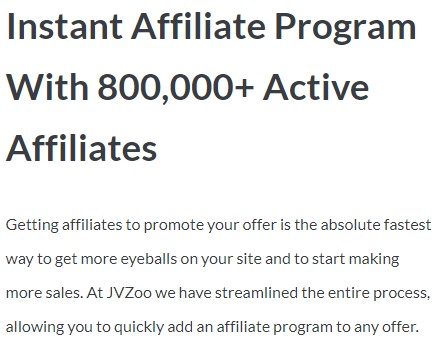 Other than that the site is pretty straight forward, and is easy to navigate. There are also training tutorials that help beginners get started.
Pros
Easy to Use Dashboard.
Decent Commission Rates.
Cons
Only Really Deals in Digital, Software, and AI Products.
Some Merchants are Questionable.
Digistore24 – Best Affiliate Networks

Digistore24 is an affiliate marketplace that is very similar to Clickbank. As you may have gathered from their name, they mostly focus on digital products. However, you will find physical products as well.
They have a variety of categories to choose from and you will find popular products that are in high demand. This makes it easy to find a profitable product to offer to your audience.

You won't have any problems signing up for Digistore, as they don't have any special requirements. Also, like Clickbank, you do not have to apply to the merchants offers to promote. Just choose an offer and you will be given an affiliate link right away.
My personal experience with Digistore has been very good. Some of the first sales I ever made have come from this network. So, in all I would say this is a perfect network to start in for beginners.
Pros
Sign Up is a Very Easy.
Digital Products that are in High Demand.
Easy Payment System.
Cons
Not Very Well Known.
Only Really Deals in Digital Offers.
The Best Affiliate Networks for Beginners – My Final Thoughts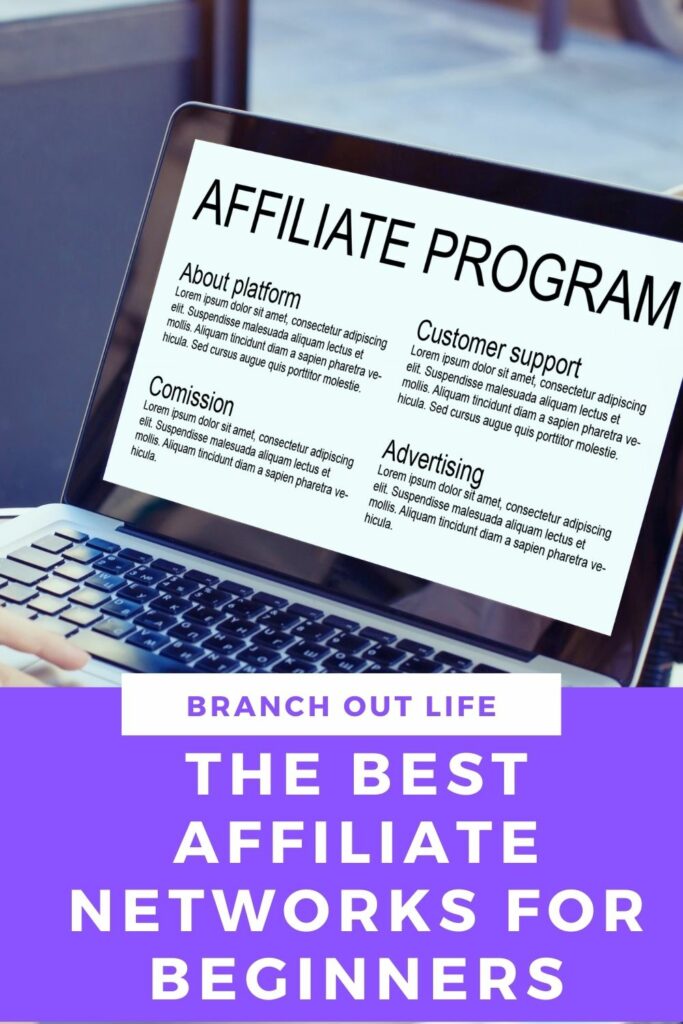 I hope this list of beginner friendly affiliate networks, will help you in starting your affiliate marketing journey on the right track. All the sites on this page are great choices. If I was to choose the best out of them all, then I personally would have to go with Clickbank.
Clickbank has been one of the most popular affiliate networks for awhile now, You will find some of the best selling offers in the marketplace. You will also know which products to choose from their detailed stats, which will show you exactly how well these offers are selling.
If you are a beginner or even if you've been in affiliate marketing for awhile, then I would highly suggest joining Clickbank.
In fact I would actually suggest you try joining all these networks. They all have perks that will benefit you as an affiliate.
Would You Like Some Guidance? – Best Affiliate Networks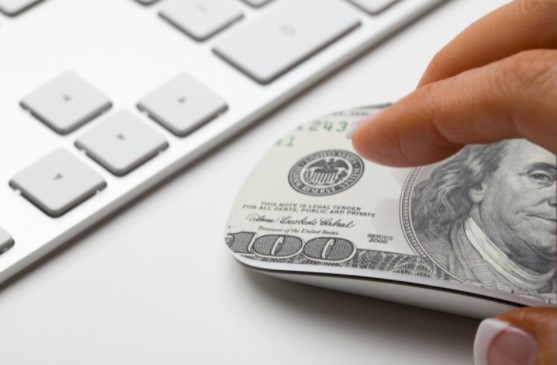 I know how hard it can be trying to start of in Affiliate Marketing. Not really knowing if you're doing things the right way. Trying to figure out the secret formula to earning a passive income. Trying every method you can find, just to end up spinning your wheels and getting nowhere.
It doesn't have to be this way. There is an online community that can show you the way. If you're ready, check out my #1 recommendation to start a profitable business online. You will get access to training, support, coaching, your own website and a whole community of successful entrepreneurs; ready to guide you. Hope to see you on the inside.