Ok so, now that you have your site customized and ready for content; we can go into one of the most important thing for your online business. Attracting visitors to your site. First we will need to prepare your website to be a traffic attracting machine. We will start by optimizing your site for SEO. (Search Engine Optimization)
Prepping for SEO
SEO is very crucial for a successful website, as it makes it easier for search engines to find and index your site. Our goal is to get ranked in the BIG 3 engines, Google, Bing & Yahoo.
Do note that our focus is going to be primarily on Google though as they own over 70% of all search traffic, and over 95% of mobile searches.
But why do you want rankings in the search engines? Simple…
Web

site Rankings = Targeted Traffic = Revenue!

The rankings are the first step in creating an online revenue stream.

Today I am going to walk you through the set-up of a WordPress plugin that is going to do a lot of the "dirty work" for you and will take care of the optimization of all your website pages/posts, meta tags, and other aspects that search engines look for when ranking your site.
Task 1: Set-up All in One SEO on your site
Search Engine Optimization (SEO) is a very important aspect of any website's success.

In this task we are going to be setting up a plugin that makes your website code (the stuff behind the scenes of our website) friendly for search engines like Google so they can index and rank our sites properly. This is going to be very powerful for your website content getting ranked in search engines going forward, so DO NOT skip this task.

Since you activated the All in One SEO within the last lesson, you should see the "All in One SEO" item with your main menu now in your WordPress back office. Bring your mouse over that menu icon, and sub menu will pop out (see below).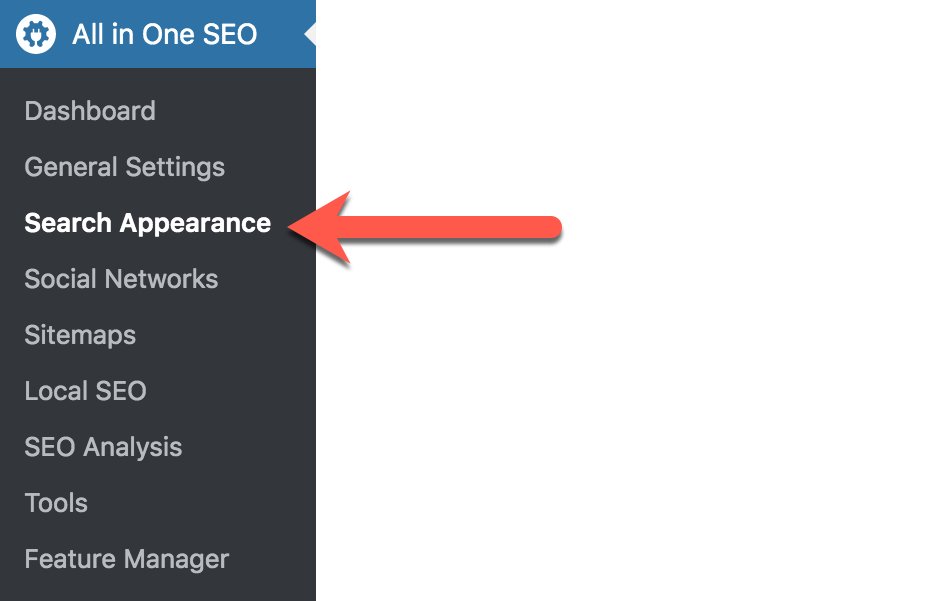 Simply click the "General Settings" link. This is where you will be going to set-up your SEO settings for your website.
The main section you are going to be updating here is the Home Page Settings section. There are two sections that you will be updating there:
Home Title – This is the title of your website that will show up when you get ranked in Google and other search engines. This won't actually show up on your site.

You want this to reflect the actual title of your website that you created with your site, but also add something to make it a bit more captivating.

Ideal Length: 40-60 characters, keep under 60
Home Description – This is a description of what your website is about and how it will benefit people. Don't overthink this part, you just want to be descriptive as to what your site is.

Ideal Length: Under 160 characters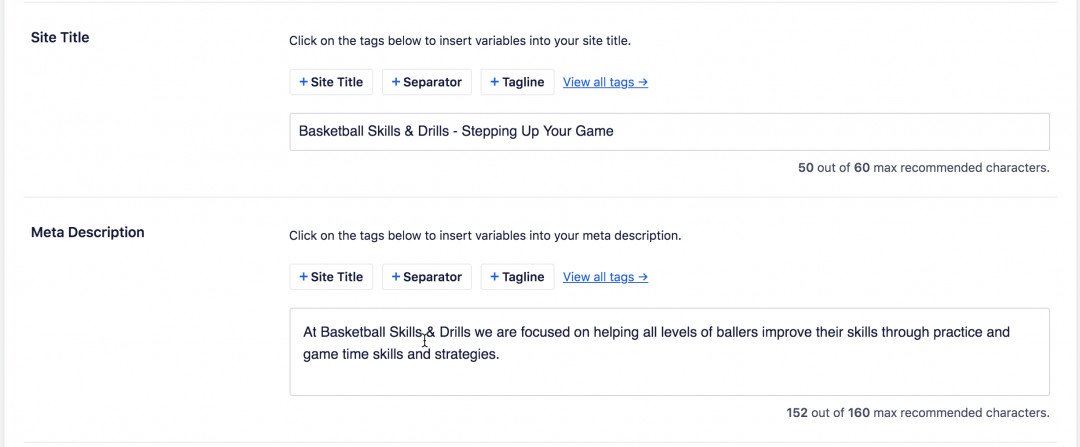 Although there are a TON of other settings, you are not going to need to update any of these at the moment, not for SEO purposes.
When you are done updating your Home Page Settings, scroll down to the very bottom of the page and click the "Save Changes" button.
Upon doing this, you are done. Your website is set-up and SEO READY! 🙂
A few important points to take note of here about All in One SEO:
You DO NOT need to "Upgrade to Pro". The free version is more than adequate for your needs.
You won't see these changes to your actual site. The work is done behind the scenes within your websites HTML code. It is making your code friendly for search engines.
Alright, so now I will take you through the next step. Keyword Research.
Keyword Research for Your Niche
Keywords are another aspect that is crucial in the success of your business.
You have likely heard the term "keyword research". This is the act of finding keyword phrases that are relevant to your niche and deciding whether or not it is appropriate to build content around that particular keyword.
Keywords are going to be the "root" of all your SEO success.
First Off, WHAT IS A KEYWORD?
A keyword is simply a word or phrase that people search for in the search engines. Every time you do a google search you are entering a "keyword" into the search box.
For example, here is an example search I did in Google.
This is a keyword. I searched for something that I was looking for and Google is going to provide me with the most relevant results (see below).
When I click on one of these results, I am taken to a website that has been "ranked" in Google. If I purchase something from that page or click an ad, that website owner will make money as a result.

With your SEO and your keyword research efforts, your goal is going to be to building a list of relevant keywords to your niche, and then working to rank them in Google just like this.
There are literally MILLIONS of keywords in every niche, leading to incredible potential. And by being a member at Wealthy Affiliate in addition to what you are going to learn here about proper "ranking techniques", you are going to have the competitive edge over your competition.
In this lesson you are going to be tasked to come up with a few "keywords" relevant to your website and your niche.
Each Post You Create Will Be Targeting a Keyword…


Moving forward, you are going to be building content on your website. Each page of content that you create will target a brand new keyword (and we will be showing you how).
This means that every page/post will have the opportunity to rank under that given keyword in Google and lead to you getting traffic.
100 posts = 100 target keywords = 100+ potential Google rankings.
This can and will lead to mass amounts of traffic and those that follow along with this training are going to see their traffic continue to go up with every "keyword targeted" page or post that they create on their website.
Remember, Google and other search engines exist because of CONTENT and if you can deliver quality content (that targets low competition keywords), you will be able to get great rankings!
Task 1: Perform 5 different searches using Jaaxy.com
Your next task is going to be performing 5 searches relevant to your niche using the Jaaxy Keyword Tool.
To access Jaaxy, login to Wealthy Affiliate and simply click the "Research" tab within the top menu, as shown below.


This will open up the entire Jaaxy platform, which is a highly sophisticated research platform that you have access to on Wealthy Affiliate.
To access the keyword research platform, you will do so through the "Keywords" tab once inside Jaaxy (as shown below).



My suggestion with your initial searches is to start broad with a few of your searches (ie. two or three word searches). For example if your niche was "basketball skills & drills", you might want to start with the search terms:
basketball drills
basketball skills
increase vertical jump
dribbling drills
etc
Here is an example search that I did using the "increase vertical jump" as the search phrase.
As you can see there are several columns of "keyword data". These are all very important when it comes to choosing keywords that are going to be useful to you.
Keyword. This is the search phrase that the data to the right of it is representing.
Avg. This is the overall monthly traffic this search term gets, globally.
Traffic. This is the estimated amount of traffic you will get if you rank on the first page of Google under this term.
QSR. Known as Quoted Search Results, this is the exact number of results in Google that you are competing with under this search phrase. In other words, this is how much competition you have.
KQI (Keyword Quality Indicator)
If you do a search and you don't see the full data, you simply need to click the "Get QSR" link and it will fetch the data for you. You will see that if that particular keyword has never been searched before.
**Note: If you are a Premium Plus+ member, you have access to Jaaxy Enterprise which provides INSTANT QSR results.

Next, I want to discuss how to "choose" appropriate keywords for your content. This is critical in terms of getting ranked in Google and being the most efficient with your time. Don't worry though, it isn't all that complex. 🙂
The Rules of a Quality Keyword
There are a few rules that you need to follow
Rule #1: More than 30 monthly searches. You want your far left "Avg" column to ideally be greater than 30. Sometimes it is OK to go with a search volume less than this, but over 30 searches per month is ideal.

Rule #2: Less than 100 QSR (Competition). You want to keep your competition below 100 pages in Google, the lower the better though obviously. You will likely come across many terms with less than 100 QSR when doing your research, and that is even better!

As you progress with your website, under 200 is perfectly fine as you will be gaining more authority and better ranks in search engines.

Rule #3: Keyword must make sense. This is critically important. If the keyword doesn't make grammatical sense, don't use it. Do another search on the keyword that makes sense as that will likely give you different data and that is the data you want to measure.

An example of this is "best tips lose belly fat" which doesn't make grammatical sense (it is missing the "to"). I would do another search on this but this time "best tips to lose belly fat".
Do this exact process within your niche to come up with 5 Keywords. If you have any questions about the keyword research process, please leave them in the comments section. 🙂
Creating Keyword Rich Content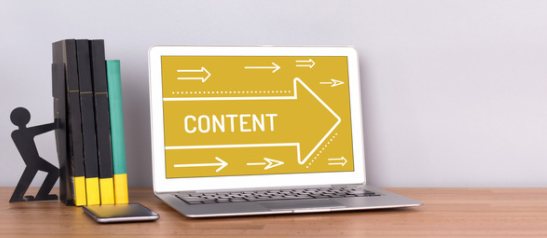 Keywords are the basis of ALL of your content. Moving forward (and in this lesson)a we are really going to help you understand the process of creating awesome, keyword rich and high ranking content!
If you learn how to effectively choose the right keywords, you're going to vastly improve your chances of getting ranked in Google and other search engines.
In this lesson I'm going to be walking you through the process of taking a keyword and creating a post on your website from that specific keyword. There is a simple process that I follow in terms of the content architecture and layout that I think is going to be really useful to you and help you become more proficient in your writing.
Your ultimate goal is to be able to write content with efficiency, and feel confident enough in your writing that you will be able to create content with regularity on your website. More content, leads to more rankings, which leads to more traffic and ultimatley more revenue opportunity.
Let's jump right into things here!
Content Consistency Leads to Authority.
As you establish your website and as you create content regularly, search egnines (Google, Bing, & Yahoo) will start to assign authority to YOUR website. This is a good thing.

Authority will lead to rankings. Rankings lead to traffic and ultimately revenue opportunity.
That is pure benefits of SEO in a nutshell, and by the time your done this lesson you're going to have a very good grasp of it. You are also going to have a competitive advantage over other competing websites in your niche because you understand this.
Task 1: Choose Your Target Keyword
The first task here is going to be choosing the target keyword for your post. A particular keyword is going to be the focal point of your article.
Every page and post you create on your website, will have a target keyword. If you're not attempting to get rankings in search engines with your content, your efforts will be done in vain and you will receive little to no results in terms of traffic.
So the first thing you need to do here is choose a keyword that:
Is RELEVANT to my niche.
Meet the "winning" keyword criteria:

Over 30 avg searches
Less than 100 QSR/Competition
Makes grammatical sense
As you build out your website, you are in essence providing your website visitors of a more comprehensive experience and presenting yourself as more of an "authority" or "expert" in your niche.
Also, as you create each post you are increasing your odds of getting rankings and subsequently, traffic to your website.
In the case of my basketball website, I have chosen the keyword "3 Point Shooting Drills" as my first keyword I am targeting (see keyword data below).
Task 1: Create Your Article Outline
To simplify things, I have created a template that will help you with your keyword rich content-type posts. You should utilize this template for the content structure of your first post and it will offer a lot of clarity.
You can find this template within your SiteContent, Template page.
Then you are going to choose the "Keyword Rich Content Page" template.
Upon doing this, it will take you into the editor. You will notice there are writing goals built right into the template. These include:
1,000 Words
6 Paragraphs
5 Headings
These are some sample criterion that I try to follow with every page and post. Ideally these will be the minimums of your posts, and you will be able to track your progress with these goals within the SiteContent Editor at the bottom as you build out your article.
We will be creating the article and updating the content in the next step.
Task 2: Write the Article
The next task is going to be building out the bulk of your content and this includes 4 main components.
1. Keyword in Title. The keyword should be located somewhere within the title of your posts. The title should also be captivating and not just your keyword. You can see my title below and how I included my target keyword, "3 Point Shooting Drills" within it.
2. Keyword in the First Paragraph. You want your exact keyword to be placed somewhere within the first or second paragraph of your content. See example below where I have "3 point shooting drills" right within my content.

I also recommend that as you are writing your content, that you create smaller paragraphs. It is very difficult to read large blocks of text and keeping your paragraphs smaller will lead to much more readability.
3. Use Relevant & Captivating Headlines. Within your content, you will want a minimum of 5 headlines and you want your headlines to foreshadow what you are going to talk about….and to do so in a captivating way.
I could have made the following title "Accuracy", but instead I made it much more informative and preclusive of what I talk about within the upcoming content. So I made the title much more captivating to my audience, "Drills to Improve Your 3 Point Accuracy" (see below).

4. Write the Rest of Your Content Naturally. Don't get caught up in trying to "stuff" keywords throughout your article. If you keep "on topic" with your overall keyword theme that you are targeting, you are naturally going to write relevant content and Google will love you for that.
---
This is the criteria that you need to follow as you build out and write your content. What I don't want you to do is OVERTHINK the writing process. You want to be natural and at the core of all the content you create on your website, your focus should be helping and informing people.
As you can see in the screenshot below, I have met all the goals.
I wrote a little more than I thought at 1,615 words, but that is great. I always suggest that you write your content until you get the point across. If it is 850 words, that is OK, if it is 2,400 words that is great. Aim to be thorough and offer your audience the best experience as possible with your content.
Step 3: Publish Article to Your Websites
The last step is going to be to publish your article to your website. Going forward the content you write will be published as a post.
The Traffic Breakdown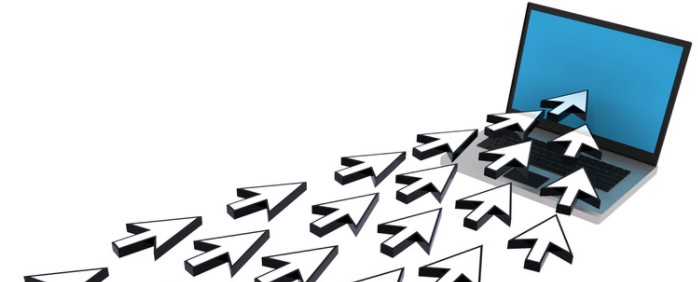 The premise of all traffic is a visitor. A visitor is a REAL person. How you attract that visitor will depend on the marketing method that you implement, but to this day the most cost effective and cost efficient way to generate traffic is through ranking content that you create.
Within today's lesson we are going to be discussing the most current and powerful content marketing techniques and how content can lead to mass traffic. We are going to be showing you how to get indexed in Google, how to get ranked in Google, and how to create hyper targeted campaigns that are set-up for success.
But I want to ease your mind here from one word that scares the heck out of many folks…
The Scary Word: CONTENT
Creating content does not mean you have to be an English major. It means that you are going to be creating opinions and ideas on a particular topic. If you have chosen a niche that you are interested in, it can and should actually be quite fun to create content.
Your website is essentially a storefront (to the rest of the world) and your content is going to serve as your medium to connect with your audience (traffic). If you can master content and understand how to create content that ranks under particular keywords (which we are going to be covering), you are going to be very successful online.

Google is our first focus. They own search with over 75% of all desktop search traffic and some stats suggest 95% of the search on mobile devices. MANY sustainable and long term businesses derive from the traffic that you can generate in Google alone.
Remember, once we have traffic (the people), we have the opportunity to earn revenue so TRAFFIC is our initial goal with our websites.
Task 1: Create a New "Keyword Rich" Post
Your first task today is going to be to create a keyword rich post in SiteContent.

Remember, our goal with content is traffic and traffic stems from keywords. The keyword is the "topic" of your content and you want to consider the following when you write your content.
Each page or post you create on your website should contain the following:
(1) Keyword somewhere in your page/post title
(2) Keyword somewhere in the first couple of paragraphs
(3) Then write your content naturally (don't focus on the keyword)
Each page or post that you create on your website should be focused on a particular keyword phrase going forward. The keyword (and getting ranked under that keyword) is going to be the root of all the traffic you get to your website.
Again, you want your content to ideally be 1,000+ words. This is just a guideline, but it is a good one to follow as thorough content tends to lead to better overall rankings.
Don't worry about your content being a masterpiece, your audience will decide that for you. It is better to create content with more speed then try to perfect your content before you publish it. Your readers will help you determine what sort of content they like and don't like, so don't fret about perfection.
After you create today's post (in SiteContent) targeting a keyword, publish it to your website.
Task 2: Read the Customer Purchasing Lifecycle Tutorial
We are in the process of building content for our website, but as we move forward we are going to focus more and more on the "customer" element of our websites. We are going to be promoting products and services and we are going to be making money revenue through things like affiliate programs, advertising, and potentially the sell of your own products/services.

This however doesn't mean you are going to become a salesperson. This means that you are going to need to understand customers. A customer is a person… in fact, YOU are a regular customer of many different products.
I dive deep into customers, and what "The Customer Purchase Lifecyle" looks like in the following post.
READ TRAINING: The Customer Purchase Lifecycle

This "Customer Purchasing Lifecycle" is going to help you humanize the process of online business and show you what creating a customer is all about (hint: it is not about selling).
Alright, time to get excited, because our last lesson will be about making money from your website.
Learn how to scale your online business in the shortest time available.