Being in the Internet Marketing world for quite a while now, I can truly say that one of the biggest issues I struggled with starting off was Traffic. When I first started, I didn't get the concept of SEO and I had no patience in trying to get traffic from Social Media. I actually wish I would have read my own Traffic Storm Review back then lol.
So, I ended up paying for a lot of ads and spending a lot of money while doing it. I was pretty stubborn back then. Eventually, I wised up after learning from some great mentors about how important it was to fine tune your traffic skills.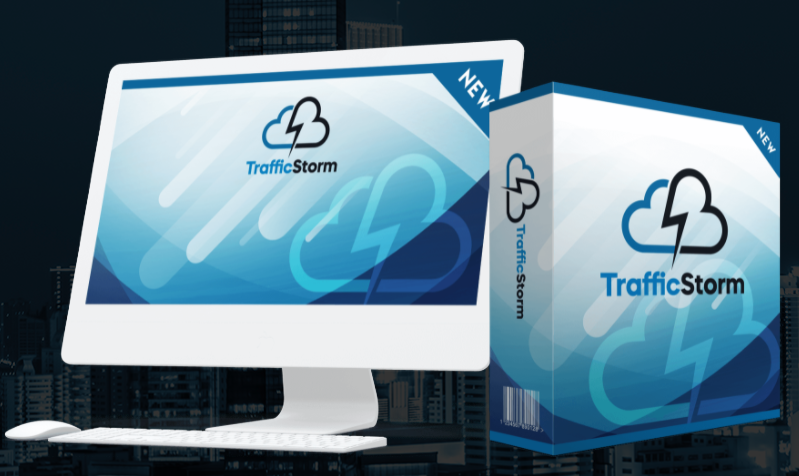 Harnessing Good Traiffic Sources is always a problem for beginner and seasoned marketers alike. Because of this, there has been a huge surge in courses and methods that promise to get you waves of traffic to your website. One of these traffic methods has just been released on Warrior Plus, called Traffic Storm. Pretty cool name I think but can it give you the swarm of traffic it promises. In this Traffic Storm Review I'm going to be going over this product with you and determine if this actually works or if it's just a waste of your time.
Traffic Storm Review – What is It?
Traffic Storm is a 3 step money making system and is the latest product release from seasoned affiliate veteran Fergal Downes. He has created many successful products on the Warrior Plus platform such as Seaside Profits, Empire, and 24 hr Commission Academy. In his newest product, Traffic Storm, he teaches a little known method that he claims will bring loads of traffic to your website or offers.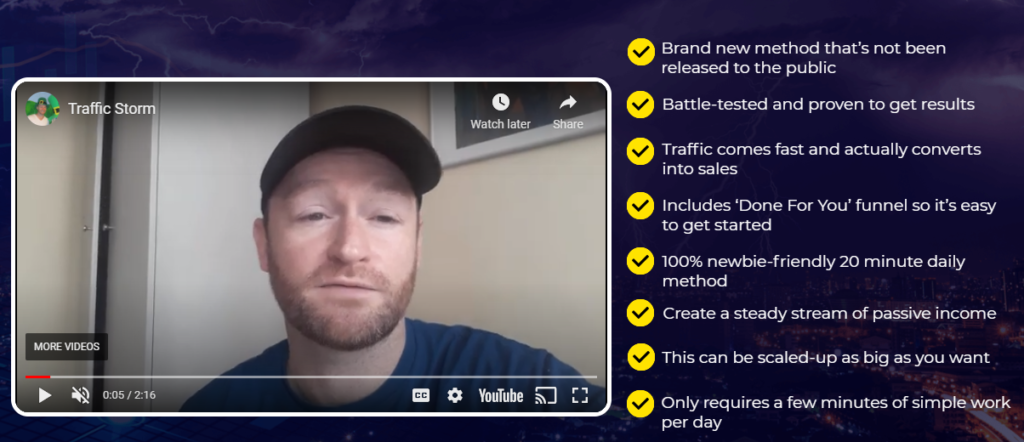 New Traffic Method?
When you purchase the product you are also given DFY (Done For You) auto responder sales funnel, opt in pages, and a push button traffic system. The source that is used with this product is actually solo ads, which really isn't new, however as you go through the system you are shown 10 different free sources of traffic. This is something you can integrate with what you are taught with the method.
Follow My Proven 4 Step Formula
Whether you are just getting started, have some experience, or are an ultra-successful affiliate marketer, this 4 step formula is made for you!
Bonus Training
There are also bonus free traffic training that you can access, but it actually really isn't anything new. From what I see a lot of the training is just rehashed methods with a twist. Now, that doesn't mean that they won't work. It's just surprising to me as I have always been accustomed to Fergal bringing out fresh new methods.
Let us go forward and see what to expect with Traffic Storm.
Traffic Storm Review – What to Expect.
When purchasing Traffic Storm you are going to be taken through a series of upsells which I'll get to in a minute. For now, let me show you the overview of the main course itself.
The Main Course – $9
1 – Overview
2 – The Basics
3 – The Solo Ad System
4 – Done For You Opt In Pages
5 – Done For You Sales Funnels
6 – Done For You Follow Up Sequences
7 – Aweber
8 – Pretty Links – Link Cloaking
9 – Getting Traffic
10 – Delete Unopens
11 – Broadcasts
12 – Case Studies
13 – Conclusion
The Course is pretty straight forward. Fergal is a great teacher so it is very easy to follow. However, this course is very similar to methods I have seen in the past. To me it actually isn't a breakthrough method.
2: Using the provided opt in page, you will gain email subscribers that you can send offers too anytime you want.
3: Very High Converting Offer that will create sales continuously for you.
As you can see these steps are very similar to almost every other method out there.
Now let's go through the Upsells that you'll be taken through after Purchase.
Upsell #1 – ($2 trial- Regular $37monthly)
Acess to Empire VIP Club – This is paid monthly traffic training club where you will be given updated training tips and courses. With this upgrade you are given access to the Empire Facebook Group and all training modules that Fergal has released.
Upsell #2 – $27
Traffic Storm Done For You – This is added DfY Templates that you can use. Also you are given additional Free traffic Training and access to promote other popular products.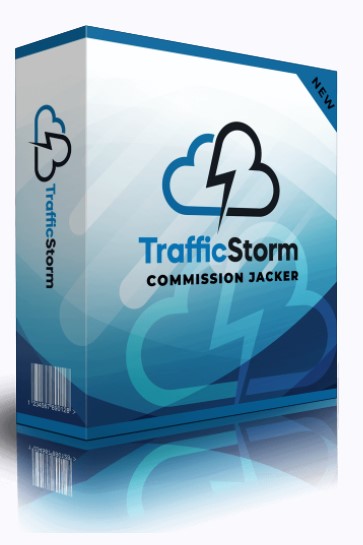 Upsell #3 – $47
Traffic Storm Commission Jacker- This upsell is actually the best in my opinion. With this you are given an over the shoulder case study, where Fergal shows you how to earn high ticket commissions using a free traffic source.He also shows how to get 100 to 300 buyer clicks daily.
Big Ticket Roldex- Here you are given a collection of the best big ticket products, which you are given access to promote.
$10,000 Coaching Bonus – Fergal is a well known product creator, and has had some creations. In this bonus you are his personal blueprint to creating quality products that people are compelled to buy.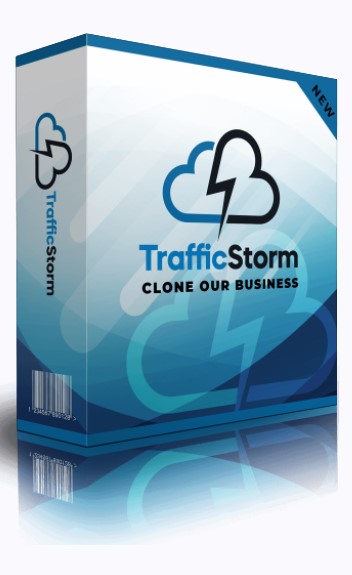 Upsell #4 – $77
Traffic Storm Clone Our Business – In this upgrade you are given permission to clone the Traffic Storm product and promote it as your own. So basically you are given PLR rights.
There is some valuable resources and training to take advantage of here, but it seems to me like most of it is just rehashed products from Fergal's vault. Regardless it can be useful for those new to traffic sources.
Traffic Storm Review – PROS and CONS
Pros
Traffic Training is Actually Good. The Training that Fergal gives are methods that can work. You just have to put the time and money into it.
Basic Affiliate Marketing Strategies. I also believe it is very thorough on the basics of affiliate marketing. This would help beginners learn the tools of the trade.
Cons
It is not a new method. Now matter how many times you rehash a technique, it is still the same method. Don't be surprised if you realize this course is just like so many other traffic methods.
You will be promoting this product. Like other traffic products, your main course of action will be promoting this product. You can use it to promote other products, but you are given only certain products
Some of the Method Taught is Frowned Upon. There are various traffic techniques that are taught that can get you banned from some platforms.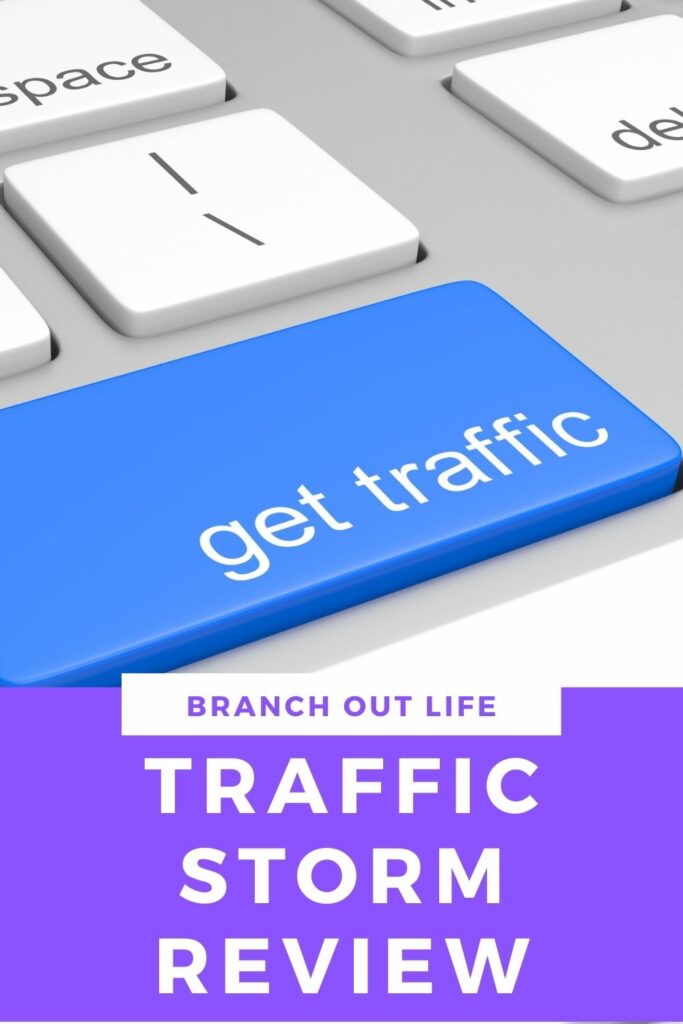 Traffic Storm Review – My Final Thoughts
I know I may come across as harsh in this review. Thing is I really wanted to like this product, because I do believe that Fergal puts out some good products. For me though, it just seems like a method that has been over done. Now, don't get me wrong. These methods taught can work for you, but they are more geared towards going through a lot of steps to get the traffic you want. Also I do think this product would be good for beginners. It does show some basic elements that every online marketer should know.
Conclusion – Traffic Storm Review
Traffic Storm is not a bad product, it's just been done so many times before. It doesn't show anything new to it's users and claims of getting waves of traffic to your website are questionable. However, it could be a good training experience for beginners,
One thing I can tell you is traffic is a key player in any online business. There are courses taught that show you the absolute best ways to get traffic to your sites. If you would like to see for yourself, then check out my #1 Recommended resource. It is the same platform that has taught me how to create a passive income online. Once inside you will be apart of an online community that will help you in your goal to online success. You will be guided through classes that will give you the skills to create an online business, that will attract traffic and visitors who will always be interested in what you have to offer.