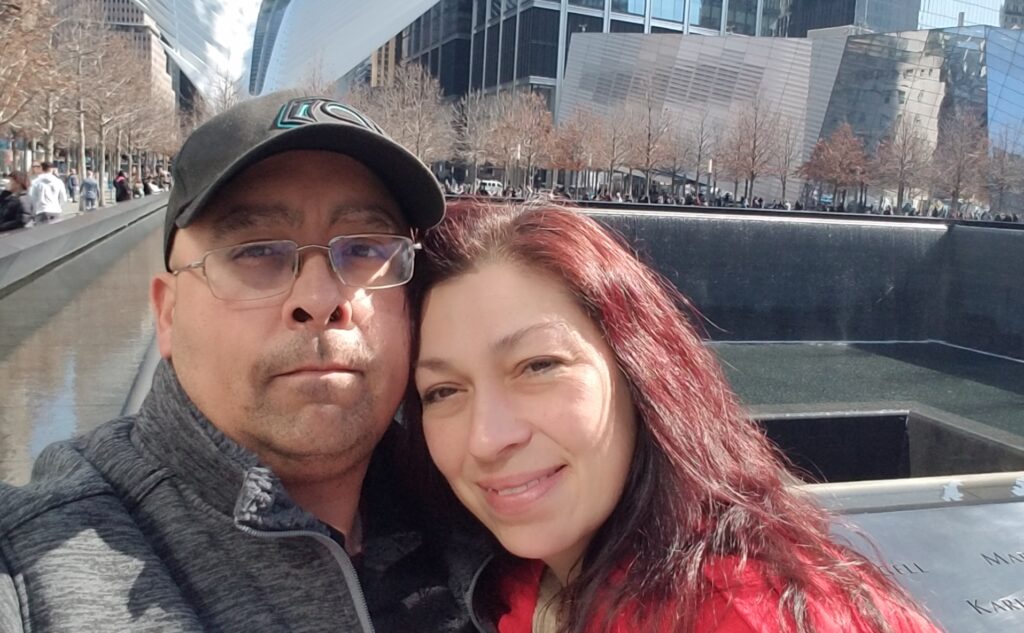 If you're new to the affiliate marketing world and you haven't heard of Wealthy Affiliate; then stumbling on to this Wealthy Affiliate Review may be a game changer in your online business endeavors. Maybe you have heard of Wealthy Affiliate, then you may already know that they have helped thousands of aspiring entrepreneurs to create a profitable business online. There have been countless success stories that have come out of WA, and in this review I'm going to share with you exactly why that is. So keep reading, because you very well could be their next one.

I'm Steven Howell and I have been fortunate enough to be one of those thousands, that have been able to start a profitable online business since joining WA. I was able to finally leave a job I hated, and found my path to financial freedom. This never would have been possible if I never had the training, coaching, and support that Wealthy Affiliate provides. In this review I'm going to go over everything you need to know about WA, and exactly why I continue to be a member today.
Check Out My Video Review Below:
My Personal Story with Wealthy Affiliate
My journey with WA didn't exactly start when it should have. You see about 3 yrs ago I was still somewhat of a beginner. I got caught up in a cycle that most newbies find themselves in. The dreaded shiny object syndrome. I purchased various systems that promised a quick way to success in affiliate marketing, but I really never made any progress.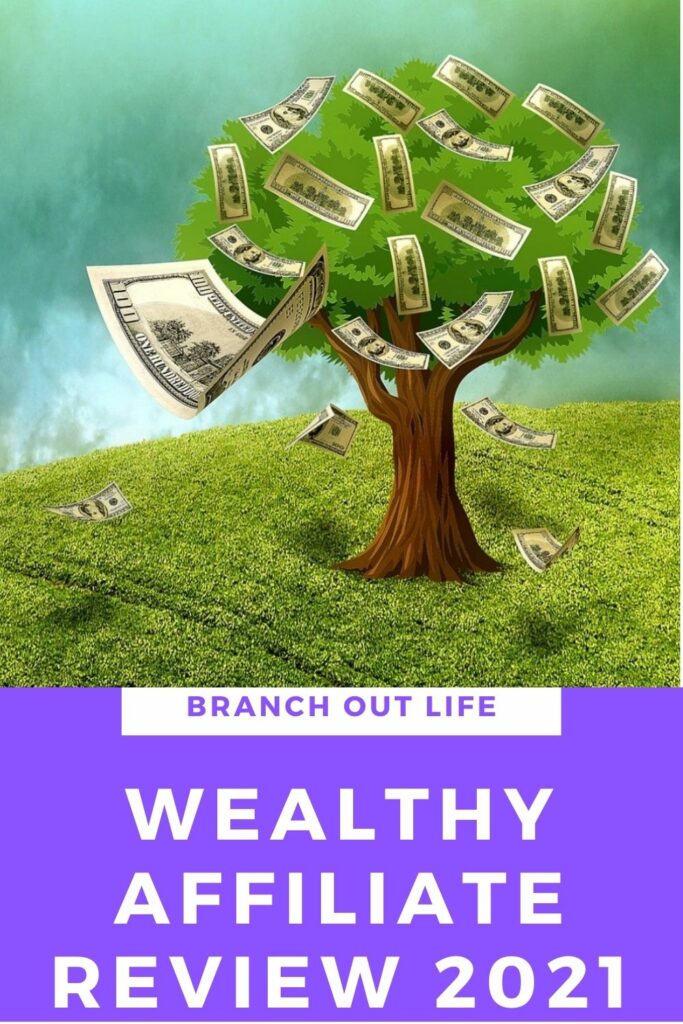 One of the methods I purchased suggested checking out Wealthy Affiliate. So I went on the website, and created an account. The problem was I was so wrapped up in all these other false promise systems, I completely ignored my account on WA. Looking back now I realize how big of a mistake it was that I didn't start my path with WA at that point.
So, after a year of continuing to go through these useless affiliate system products, I eventually jumped onto WA just to see what it was really all about. It was at that point that I realized what a huge mistake it was that I hadn't gone on sooner.
My first impressions of the platform left me in a state of awe. The training was unlike any course I had ever taken. It was so much more. Any topic you needed to know about was all there, and the biggest bonus was that it was a whole community of like minded entrepreneurs that were ready to help each other.
Follow My Proven 4 Step Formula
Whether you are just getting started, have some experience, or are an ultra-successful affiliate marketer, this 4 step formula is made for you!
I absorbed all the info I could from the training and learned valuable secrets through veteran members that coached me. Soon I began to have an overwhelming feeling of optimism, and with a new sense of direction I began to reach my goals.
My Rebirth as an Affiliate Marketer -Wealthy Affiliate Review
I have been with WA for over 2 years now and in that time I have found the success I have always strived for. The thing is, I would never have reached this pinnacle in my business if I didn't join Wealthy Affiliate. They provided training, resources, and support have given me everything I needed to find my path to financial freedom. I still continue to learn from the amazing community in WA. Also, I enjoy helping others find the same success I have.
In this Wealthy Affiliate Review I will be going through. everything you need to know, to give you a good idea of the benefits you would get if you decide to become a member. Here are some points to note if you join:
You Can Join For Free: Your Access to the community and Training is No Charge.
I Will Personally Guide You: If at any point you need help or have something you don't understand, I will be available for you to ask questions
Must Have the Drive to Succeed: One Thing You Must have is the burning desire to work towards your goals. You must go through the Training, Do the work and Take Action.
Wealthy Affiliate Review – Been Around For 15 yrs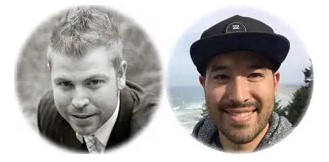 Wealthy affiliate was started in 2005 by visionary entrepreneurs Kyle Loudoun and Carson Lim. Starting off WA was not what it is today. It began as a membership site where members could get access to highly searched keywords. At this time Kyle and Carson, had already been very successful in this business model, they strived to give their members the best keyword knowledge base on the web. However, they began to see WA as becoming something much more. With their combined experience, they realized that they could share the success that they had, with others.
Gradually they began to turn Wealthy Affiliate into a training platform. Following the same business model that brought them success. They added some top notch training that many saw as being some of the best courses you could get in affiliate marketing. Soon member feedback caused word to spread about the quality of their training, and Wealthy Affiliate began to grow into a Entrepreneur community.
Kyle and Carson didn't stop there. Over the years they have continued to improve Wealthy Affiliate. Giving it's members some of the best resources and knowledge that has helped thousands of it's members find their own paths to success.
Wealthy Affiliate Review -The Training
Training in Wealthy Affiliate is structured in a way, so that anyone no matter what experience level they are at can learn online marketing with ease. The knowledge that is given out comes in various different formats, giving WA members the ability to choose what direction they would like to go with their training. I will go over these training formats below.
The Main Core Training – Wealthy Affiliate Review
After you join WA with your free membership, you are encouraged to go directly into your first training course. The course is called Online Entrepreneur Certification – Getting Started (Level 1).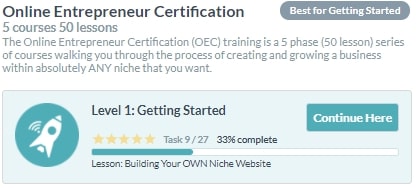 This course is a starter lesson, consisting of 10 modules, that takes you through the basic fundamentals of affiliate marketing. As you go through you will learn things that every online marketer should know. This gives you the very foundation that you will use to start you on a path to success.
You will also be given tasks within the course that will allow you to start to interact with the WA community. I have always thought this was a great step, as you will start to make friends and acquaintances that will be there to help you if you are stuck.
Certification Courses
Starting your training off, you will begin your success journey with 5 certification courses. Each course is very thorough and specifically designed to help you reach certain goals while starting your business.
| | |
| --- | --- |
| 1) Online Entrepreneur Certification – Getting Started | In this 10 part course you will go over topics that will prepare you for the road ahead. |
| 2) Building Your Own Traffic Producing Website | This course will take you through the process of acquiring and monetizing your own domain |
| 3) Entrepreneur Certification – Making Money! | Lesson 3 courses will go over the process of earning money through your website. |
| 4) Online Entrepreneur Certification – Mastering Social Engagement | Here you will learn about sustaining you business with Social Media Engagement. |
| 5) The Business of Content – Achieving Maximum Success Through Content Creation | In this course you will be shown how to create content that will keep your Site rankings at the top level of performance. |
It's important to note that lessons 2-5 are premium level courses, but the fee to become a premium member is very affordable. You are also given access to premium webinar classes and coaching training. I myself try to tune into these webinars, as they give tons of valuable info to keep you up to date with changing trends in online business. It is highly recommended to go premium member when you are ready, as it can give you a major head start to online success.
Live Weekly Training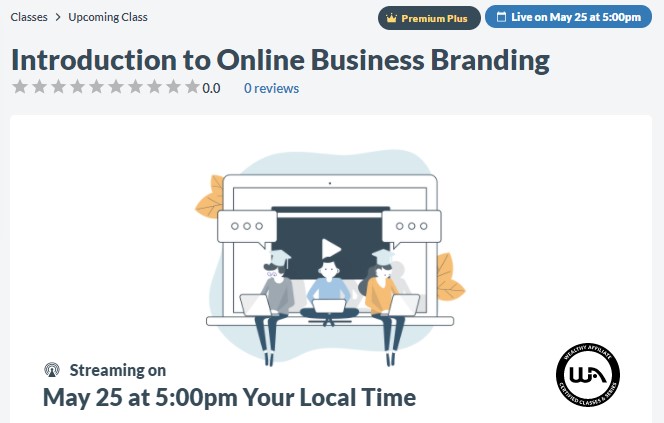 As I stated above there are weekly training webinars that you can take advantage upon joining. There are both free and premium classes. They vary in a variety of topics and are tailored to all skill levels. One of the instructors, Jay Neill, happens to be my personal coach; and he has made sure that the weekly topics consist of fresh valuable content.
Also, in case you may miss any webinars that interest you, they are recorded and posted on WA. We all have different schedules in our lives, so this gives members the ability to catch up on training when they get the chance.
Check out what members are saying about the webinars: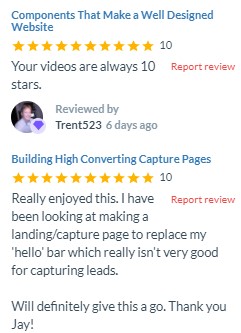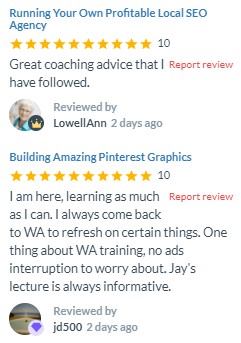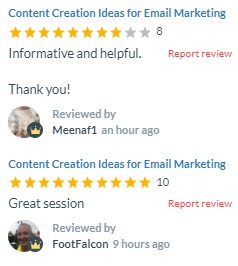 Community Training -Wealthy Affiliate Review
Here is what makes being a member of Wealthy Affiliate so great. You see, WA is not just a training platform. It's also a whole community of online entrepreneurs from around the world. We have members of all experience levels, that come together to help each other learn in a variety of ways. You can ask a question on any topic you may have a problem with, and you will always get the answers from a member with knowledge on the subject. A lot of times, Kyle or Carson will help you directly.
Another great thing, if you are a premium member for some time, is you are granted permission to add your own training sessions to the WA members area. Sharing your knowledge with others is really what WA is all about. Guiding others to reach their goals and supporting each other to exceed them.
Wealthy Affiliate Review – The Tools
To have any chance of making yourself an income online, you are going to need the right resources and tools. Now, acquiring these tools can be really pricey. Lucky for you, Wealthy Affiliate has the exact tools you will need and you can access them for free when you join.
I will go over each one below.
Wealthy Affiliate Review – Website Builder (SiteRubix)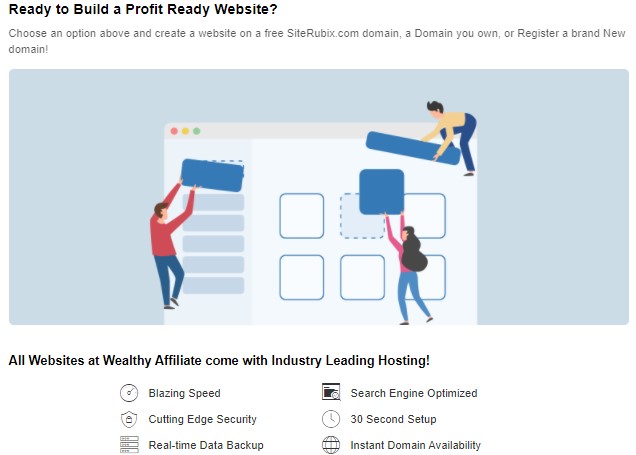 One of your most important tools in online business is of course a website. By joining Wealthy Affiliate you can create your very own website using the SiteRubix site building software.
Site Rubix is a very simple and easy tool to get your site up and running in no time. No coding or web design experience needed.
Most site building tools out there can be rather complicated and expensive. This can definitely be a problem if you are new to using WordPress, but using the WA site builder will set you up with a website in 4 steps.
Choose what kind of website you want to build.
Choose a design for your website.
WA will Host your Site
Another necessity you must have is hosting for your website. WA also takes care of this for you too. The hosting available to members is the absolute best you can get for WordPress. I have used various hosting services and I can honestly say that Wealthy Affiliates hosting has impressed me on so many levels. Its fast, reliable, and the support you get is amazing. This hosting will integrate with Site Rubix and other Domains flawlessly.
Here are some of the benefits you will get with WA hosting.
WordPress optimized servers
The most secure hosting anywhere
Full redundancy
Daily backups
24/7 website monitoring
Fully managed
Email & forwards
Site Health analyzing
Website auto login
New Site Domain Feature
Wealthy Affiliate continues to make innovative upgrades to it's platform. The newest feature added to their hosting is the ability to purchase your domain within WA. This is a huge plus in my opinion, as it takes away all the problems that many have with purchasing domains from other sites.
Sites like Name.com and Go Daddy, can seem like good options when purchasing a domain. However, once they add the various fees for certain features with your domain, you realize that you are being charged way more than expected. With WA hosting, these added features (Privacy Protection, Email Accounts) are included and you will always pay one flat rate for your domain purchase. This is a very cost effective way to go. (Only $13.99 a year.)
WA Jaaxy Keyword Tool
One of the most important resources you will have access to in WA is the Jaaxy Keyword research tool. This is an innovative tool that allows you to search for targeted keywords. It is very important to know your audience, and being able to research the keywords that your audience is searching for is a gamechanger. Jaaxy will give you the ability to find these keywords and analyze how competitive the keyword is in terms of ranking for them. This tool will definitely give you an edge.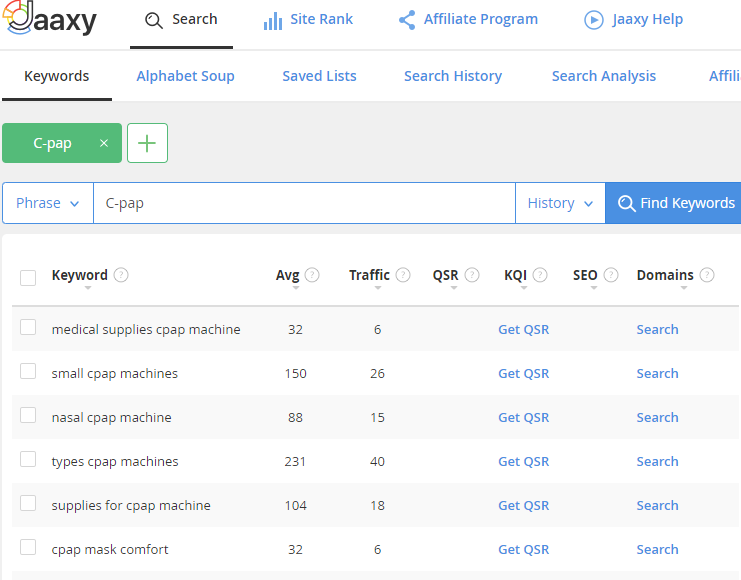 Wealthy Affiliate Review -The Support
I must say that one thing that continues to impress me is the support you get from WA. This really sets them apart from other online training paths. I can't stress enough how important it is, in your online business venture, to have a strong support group to set you in the right direction. WA definitely delivers on this.
Let's go over the different channels of WA support.
Wealthy Affiliate Review – Live Help Support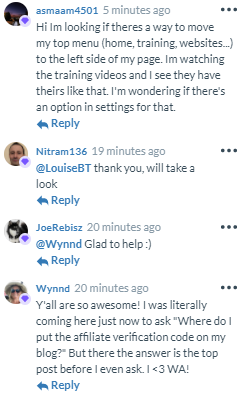 Odds are that you will have numerous bumps in the road while trying to get your business started. Questions and issues will arise that you'll wrack your brain trying to figure out yourself. This is one of the main problems beginners have when they are trying to get started. With no one there to answer their questions, they usually just give up.
You won't have to worry about this issue in Wealthy Affiliate. The live chat support in wealthy affiliate is a 24/7 feature that will always be available to help you with any problems you may have.
Rest assured that no matter what experience level you are at, live help will give you the answers you need. This is very helpful for beginners, as it will get you out of technical issues that most newcomers get stuck with.
So, when you are stuck with any issue, there is no need to worry. There is always someone within the chats that will have an answer for you.
Private Messaging Support
When joining Wealthy Affiliate, tons of fellow entrepreneurs will introduce themselves to you. You will make many friends of all experience levels. With private messaging you are able to ask each other questions and share project ideas. This is a very effective way to learn from others and in return share your own unique methods. I think this is what makes WA such a powerful platform, as have a whole community backing you every step of the way.
Website Feedback
One of the best ways to get your website in prime condition, is to get feedback from your peers on WA. This is a very great feature, and it gives you some great input from other members. To make a request for feedback on your website, you would go through a credit system. When you give feedback to 2 sites you earn a credit for a feedback request of your site. It's kind of like a ,you scratch my back I'll scratch yours. Everyone benefits.
Training Classrooms
With Training Classrooms you are able to ask questions and get them answered through classroom forums. Basically you can search through many training topics and odds are you will find that your questions have been answered.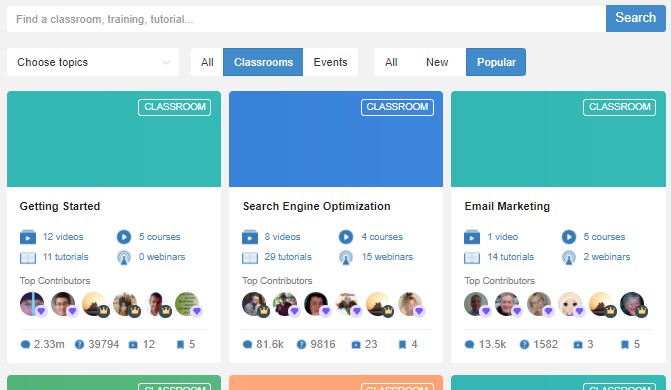 Wealthy Affiliate Review – Live Q&A
Within Wealthy Affiliate there are live video webinar classes. One of the huge benefits of viewing these classes is the Q&A sessions that come at the end. Here you can ask any question on the subject you like, and you will get some valuable advice on any issues you have.
Why Having Community Support is So Important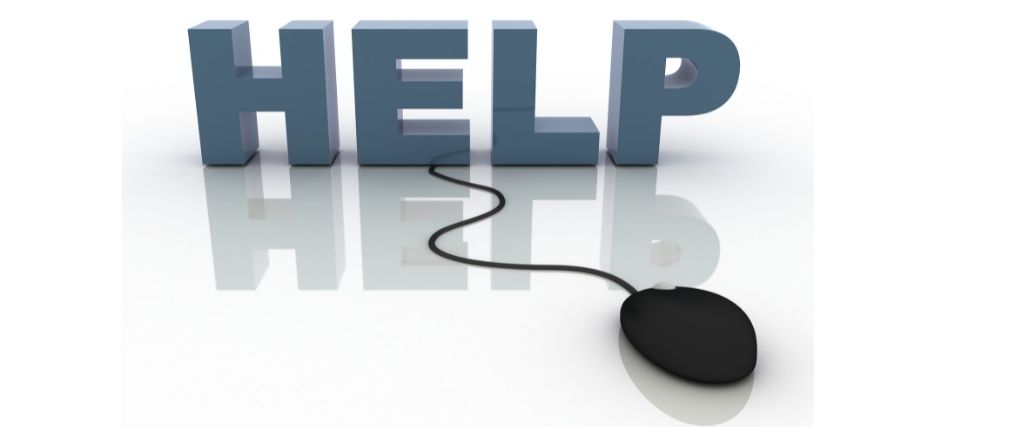 I could go on and on about the Support you get within Wealthy Affiliate. The thing is, most people getting into online business don't realize how important it is to have a support system. It truly is a necessity.
There is so much that you will go through while starting your path to a profitable business. You will have little victories like, your first sale or your website ranking. Sharing this with a support group will really keep you going and will push you forward.
On the flip side, you will also make mistakes and have problems arise. This is where having a support group is crucial for a beginner. Having others with experience to help guide you past the mistakes and resolve your problems; can be the most important part to finding success online.
Honestly I wouldn't be where I'm at today with my business, if it wasn't for the overwhelming support I have gotten from Wealthy Affiliate.
Why Wealthy Affiliate is the Best Support Group You Will Find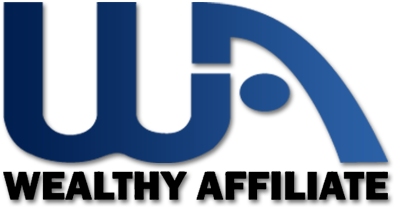 As I mentioned earlier, there are many forms of support you will get from Wealthy Affiliate. Just being a member will benefit you immensely, because you really won't find a community like this anywhere else.
It truly is like having a whole team that will work with you to insure that you are going down the right path. Right away you will know that you are in the right place. Going over topics with people who want to help you in any way they can. It's like having your own online family.
Why You Need a Mentor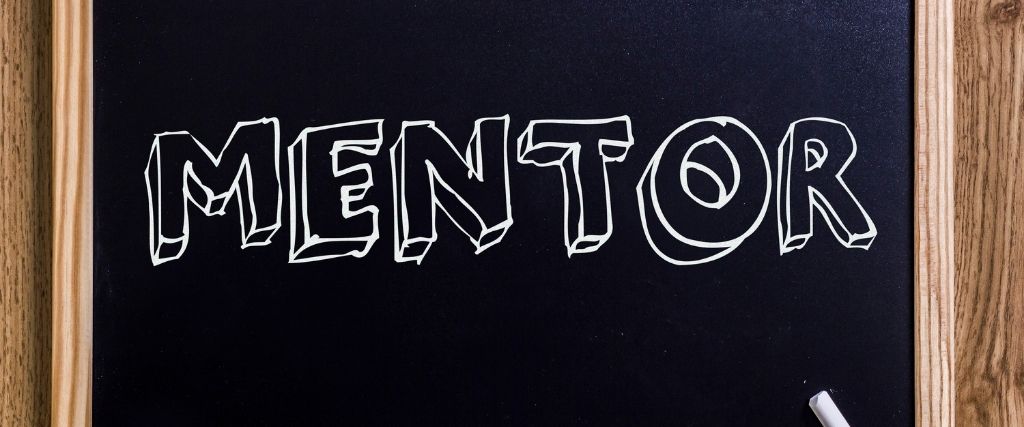 So, I'm going to fill you in on something I had to learn for myself. When it comes to actually making any progress in online business, you need to have a Mentor! Someone that will guide you. I can't stress enough how crucial this is.
When I started I tried to learn everything myself. Thought I was good enough to go the self taught route. However, that was a huge mistake. Granted I did manage to learn some of the major fundamentals of earning an income online, but as far as setting things up; I was rather clueless. Needless to say I was failing miserably.
Then I found a coach through Wealthy Affiliate, and it was truly the game changer for me. I was finally going down the right path, and began to see some major progress in my business.
Coaching Within Wealthy Affiliate
There are many different options when it comes to getting coaching within Wealthy Affiliate. Remember, you always get the help you need in WA, but below are some options for One on One mentoring.
Ask the Community: You can ask others that are more advanced if they have time for any lessons they can teach you. Members are always willing to help.
See About Coaching with WA Veteran Instructors: This is one where you would have to pay a monthly fee, however the outcome to learning from Wealthy Affiliates elite is very rewarding; and can fast track you to your goals. This is the path I took and I highly recommend giving it a shot if you can afford it.
Sign Up With Me!!: If you start a membership on this page, I will be your personal mentor. I will guide you through some lessons and be there within Wealthy Affiliate to make sure you get the help you need. Don't worry I'm free. No charge lol.
Sign Up and I Will Mentor You!!!
Proven Success at Wealthy Affiliate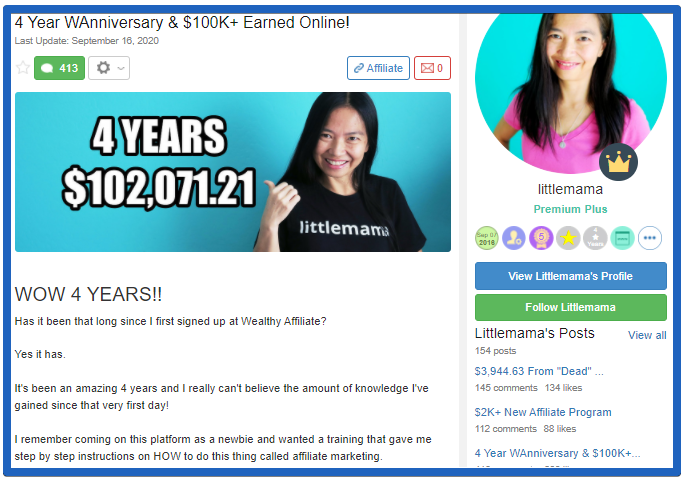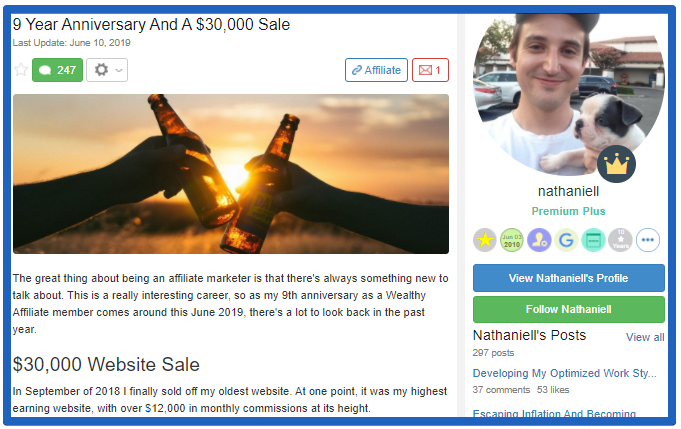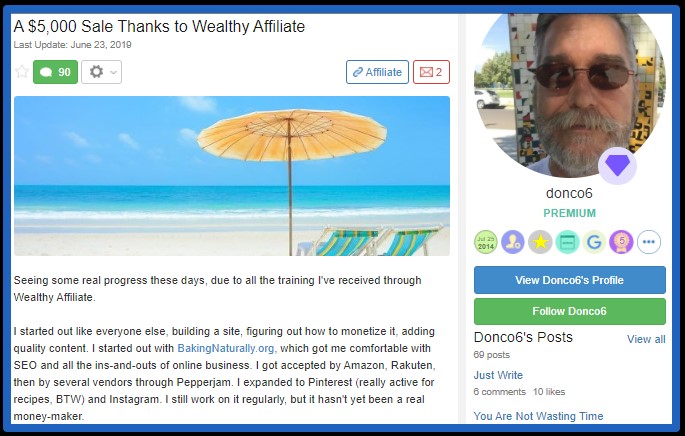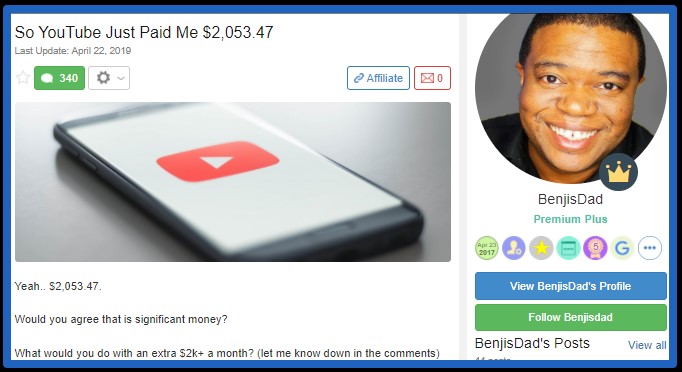 There have been a huge amount of big time success stories that have come out of Wealthy Affiliate. Many members have started their own businesses with WA and have grown them to new heights. I think the thing that makes this possible is the fact that within this community their are very experienced and innovative entrepreneurs, that love to share their knowledge to help others grow.
Wealthy Affiliate Review – Surround Yourself with Success
I've always heard that "When you rub shoulders with successful people, that success rubs off on you". I can tell you from my own experience that statement rings true. Being able to absorb the tips and advice from the veteran members of WA will give you a huge head start on reaching your goals.
You will have the opportunity to take your online business journey in the right direction, by interacting and making friends with some of these successful entrepreneurs. I will also be there for you and will guide you in any way I can.
One thing you must know is that WA is not like the other programs that give you a false promise to make it rich in a day. You have to learn from the community. Do the work, and believe in yourself. You will make it.

My Personal Conclusion of Wealthy Affiliate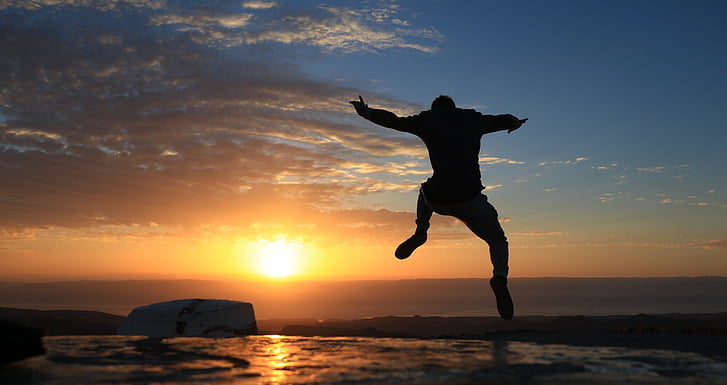 I must say that I am so glad that I joined Wealthy Affiliate and stuck with it. If I didn't I would still probably be wasting all my time and money on false promise products that guaranteed riches. Sitting around wondering why I wasn't making a dime online.
From the WA training and support, I have learned the right way to earn a living online. I have created a website that has allowed me to bring in a passive income. This platform gave me the ability to take charge of my financial future and live life on my terms.
So, Does Wealthy Affiliate Work?
Yes it does, and as you have read above. It does so much more.
From personal experience I can honestly tell you that, the training and support in WA is the absolute best you will find. There are so many platforms and products out there that lead aspiring entrepreneurs down the wrong path. They feed on those who are new to online business, just so they can make a dollar. Don't be one of those beginners that fall into the same trap. Learn how to start a profitable business online and do it the right way. Wealthy Affiliate is hands down, the best chance you will have at success.
Ready to Get Started in WA?
Right now is the best time to join Wealthy Affiliate. The platform continues to evolve and has created outstanding results for it's members. The opportunity that exists in WA is endless. If you want to start an online business and give yourself the best shot at your goals, then joining WA is a no brainer.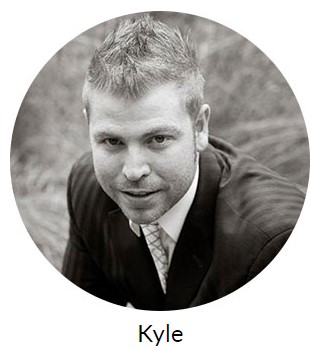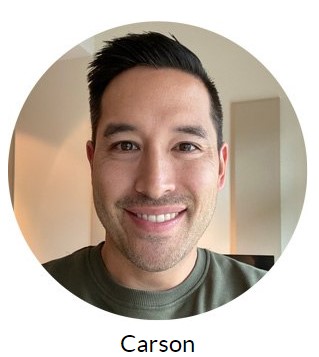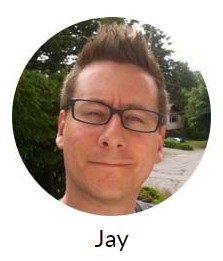 You will have some of the some of the best teachers to help guide you as you start your training. Kyle, Carson, and Jay Niel are some of the best minds in the industry. The knowledge that you will learn from them will take your business ventures to new heights. Oh, and don't forget that I will also be helping to guide you in the right direction. If you decide to join, you will get a personal welcome message from me within WA. Make sure you reply with any questions or issues you may have. I want to make sure you get started on the right track.
Wealthy Affiliate Review – Making a Choice
I am posting this review because I wanted to reach out to those who were in the same situation I was. Those who struggle to find a way to online success. It is easy to fall for all those products and platforms that give you a false idea of how to create a passive income for yourself. I have been down that path, and I can honestly tell you it will get you no where. There is a better and brighter path.
Blue Pill?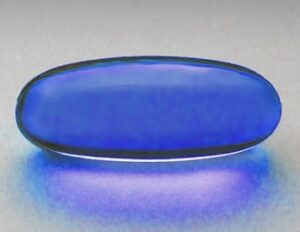 So, it's up to you to make that decision. You can take the Blue Pill and keep trying to find that one product that claims it will sky rocket you to online riches. Spending money on endless courses, and trying to learn the newest breakthrough method that will make you a zillionaire overnight. You can stay on this path, but I can tell you from experience you will only be making others richer; while you watch your bank account shrink.
Red Pill?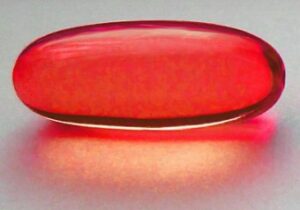 Now, There is another path. Learn what the real world of online business is about. Absorb the knowledge of a whole community of successful entrepreneurs. Start your business with the support that will back you the whole way. Go through the best training that will equip your mind with the tools that will lead you to financial freedom. Yes there will be work to be done, but the outcome can be very rewarding.
So, will you take the Red Pill and see how far the rabbit hole goes?
I think you know which choice to make.
Click the button below to start your journey with Wealthy Affiliate. You will be given immediate access to all the tools that will unlock the door to your profitable future.
Get Started with Wealthy Affiliate Today. No credit card required.