What is Legendary Marketer? That's a question I asked myself when I first heard of it. It turns out that it's a fairly new training platform for online marketing education and training. You can find a lot of courses and content on how to make money online, but is Legendary Marketer worth your time and money? In this review, we'll take an in-depth look at what this platform offers and whether or not it's worth joining.
What is Legendary Marketer?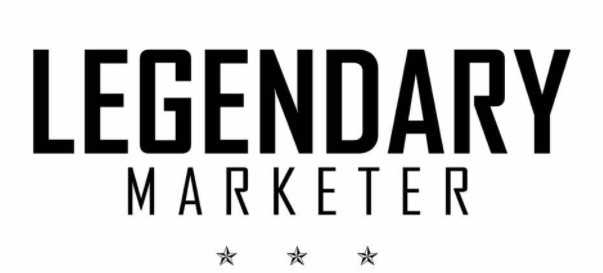 Legendary Marketer is an online marketing training platform that offers a variety of courses and content on how to make money online.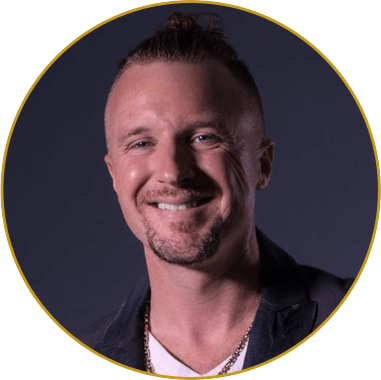 The company was founded in 2015 by Dave Sharpe, a successful internet marketer who has done fairly well for himself and made millions of dollars online through different business ventures.
The platform is designed for people who want to learn how to make money through online marketing, and it offers a variety of courses and content on a range of topics, from social media marketing to traffic generation.
Over the past few years, Legendary Marketer has become quite popular. Garnering attention from aspiring online entrepreneurs who are looking to earn a living online.
Does it truly live up to the hype? Let's Find Out.
What Do They Actually Offer?
When you join Legendary Marketer, you gain access to a range of different courses and content.
Follow My Proven 4 Step Formula
Whether you are just getting started, have some experience, or are an ultra-successful affiliate marketer, this 4 step formula is made for you!
There are three core product areas that Legendary Marketer focuses on:
Marketing Education
Digital Asset Creation
Traffic and Conversion Optimization
Marketing education is the main focus of Legendary Marketer. You can access a range of different courses on topics like social media marketing, email marketing, SEO, traffic generation, and more. The courses are delivered in a variety of formats, including video lessons, PDFs, and infographics.
You also get access to several templates, checklists, and other resources that can help you with your online marketing efforts.
Finally, Legendary Marketer also offers several resources on traffic and conversion optimization. This includes courses on topics like lead generation, landing pages, and sales funnels.
How Much is it to Join Legendary Marketer?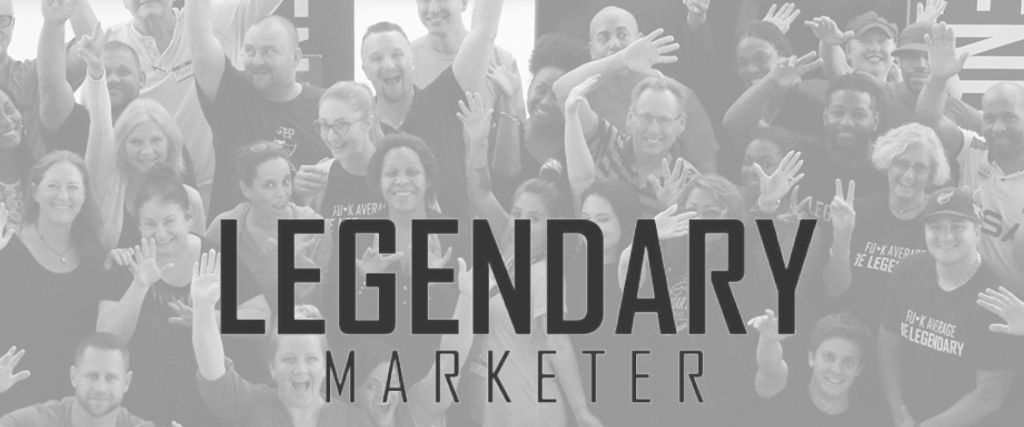 Like most things in life, you get what you pay for with Legendary Marketer. While the platform does offer a lot of valuable content, it is not free.
Just to Start you will need to pay $7 to join their 15 Day Business Starters Challenge. As you go through the Business Starters Challenge you are offered a slew of very expensive upsells.
These offers range from eBooks for $1.99 to full-on courses that they charge $2500 for. This is where I start to see some serious scamming going on because a lot of these courses offer info you could easily learn on YouTube videos.
Other than that there are still membership rates.
There are three different membership levels:
– Basic: $30/month
– Pro: $60/month
– Elite: $250/month
The Basic membership gives you access to the core marketing education courses. Pro membership gives you access to additional courses and resources, as well as a private Facebook group and bi-weekly coaching calls.
Finally, the Elite membership gives you everything in the Pro membership, plus additional courses, resources, and monthly mastermind calls.
Warning Signs of Legendary Marketer Being a Scheme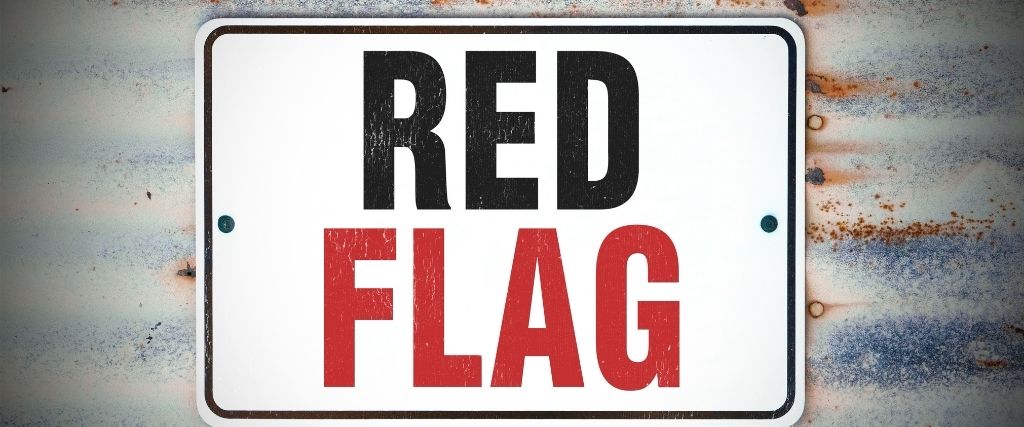 While Legendary Marketer does offer a lot of valuable content, there are some warning signs that scream pyramid scheme to me.
When looking for any training in this industry, it's always good to look for the trademark signs of companies that try pulling scams.
Here are some red flags that caught my attention with Legendary Marketer:
There is No Trial Period for You to Try Out the Platform
Legendary Marketer does not offer a free trial. This is always a red flag because it means that the company doesn't have confidence in its product.
They are expecting you to pay for access to their content without knowing if it's any good or not.
The Price is Not Transparent for Legendary Marketer
Another red flag is that the price is not transparent. You have to go through the entire 15-day challenge before you even know how much it costs to join Legendary Marketer.
This is not a good sign because it means that they are trying to trick you into signing up for something before you know how much it costs.
They Use a Spammy Sales Page that Offers a Low-Cost eBook
When you first arrive on the Legendary Marketer website, you are greeted with a very spammy sales page.
This page tries to lure you in by offering a low-cost eBook as an upsell. This is another hallmark of pyramid schemes because they often use cheap products to try and scam people into joining their platform.
They Make Claims of Earning a Fortune if You Join Legendary Marketer
The biggest red flag for Legendary Marketer is their claim of earning a fortune if you join.
No legitimate online marketing training platform can make this promise because it's simply not true. The only people who make money from these schemes are the people at the top of the pyramid.
Yes, you can make money in this industry but any training platform needs to be upfront. Doing the work and time will be what makes you money. There is no magic potion to riches. Period.
They Just Give You a Rundown of Info with No Tools or Direction
One of the biggest complaints about Legendary Marketer is that they just give you a rundown of info and no tools or direction.
This is another red flag because it means that you are left to figure everything out on your own. This can be extremely frustrating and overwhelming, especially for beginners.
This technique is what they use to get you to buy one of their upsells. They teach you just enough to get you to a point where you hit a roadblock in your business. You're not sure what to do next.
Of course, if you pay $2500 for another course you'll get your answers. Till you get stuck again with no direction.
Is Legendary Marketer a Scam?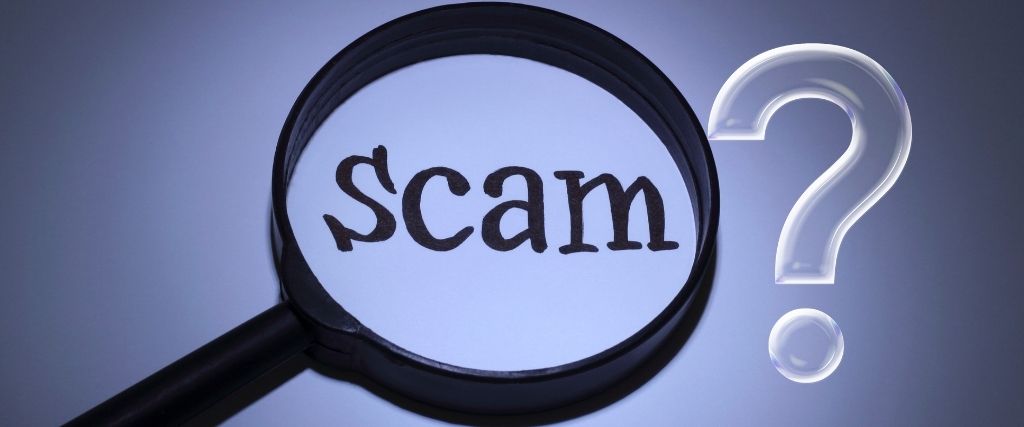 Despite all the red flags that I have mentioned, Legendary Marketer can't really be considered a straight-up scam.
They do offer a lot of valuable content and their platform is not as bad as some of the other false promise training products out there.
However, I would strongly recommend against joining this platform because there are much better options available.
Shades of a Pyramid Scheme
When you break it down, Legendary Marketer does show signs of a pyramid scheme. It is heavily pushed from the moment you join to start promoting Legendary Marketer.
You are inundated with emails and videos on how to become a top earner. If you're not at the top of the pyramid, then you're just funding those at the top.
Like MLM Companies, Legendary Marketer pushes its members to recruit other members. The more people you recruit, the more money you make.
While there is nothing wrong with recruiting people into a business, it should not be the only focus. The focus should be on helping people build a successful online business.
What is Legendary Marketer – Pros and Cons
Pros
Some Content They Offer is Good
Topics of Training are Essential Basics of Online Business
Cons
They Give Off Signs of a Pyramid Scheme
No Trial Membership
Courses are Priced at $2000+
You are Pushed into Promoting Their Platform as a Model for Your Business
Training that You Get Can Be Accessed for Free Elsewhere
My Final Thoughts on Legendary Marketer
While the teachings inside Legendary Marketer are solidly legit; the sales structure of the platform just seems to sketchy to me. Instead of being a training site that strives for members success, they seem to care more about getting more money out of their members.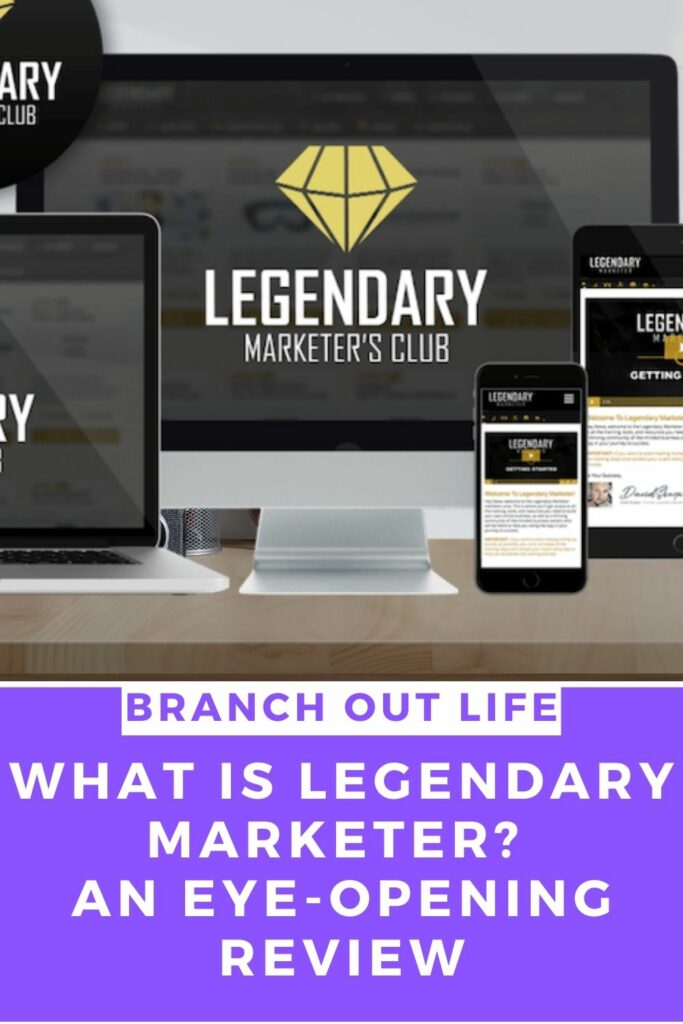 Charging in the thousands for courses that can be learned for free on other platforms, is just completely ridiculous. The fact is, most beginners starting off are never going to be able to afford the training that they offer.
Don't get me wrong. Legendary Marketer, as much as it screams scam, is not one. They are generally trying to create a solid marketing training community.
The problem is the game plan they use is to much about making money and not about teaching the members.
That being said, I can't recommend this platform to anyone looking to learn online business.
A Way Better Option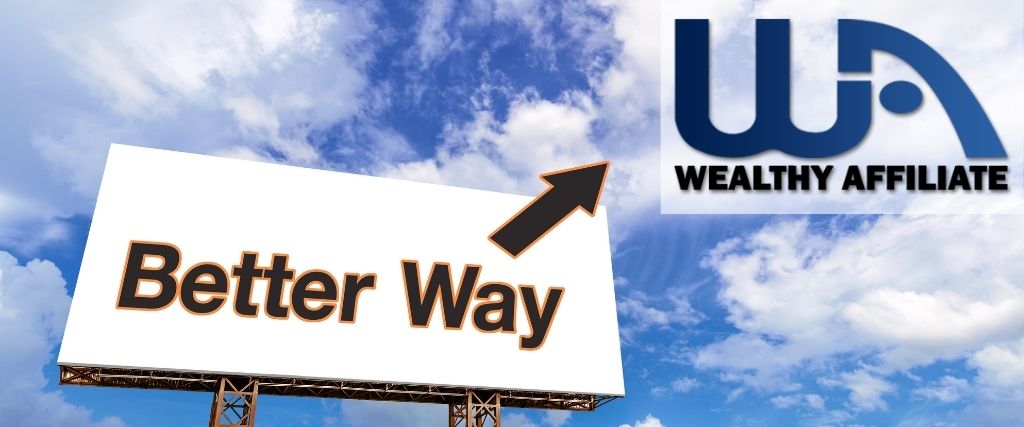 There is one training platform out there that has set the bar when it comes to online business training. Wealthy Affiliate.
Wealthy Affiliate is, hands down, a much better option than Legendary Marketer.
It is a legitimate online marketing training platform that offers valuable content and tools to help you build a successful online business.
They have a community of members who are willing to help you out and support you every step of the way.
Wealthy Affiliate is not a pyramid scheme and you will not be pressured to recruit other members.
It is the perfect platform for beginners and experienced online marketers alike.
Wealthy Affiliate vs. Legendary Marketer – Let's Compare
| Wealthy Affiliate | vs. | Legendary Marketer |
| --- | --- | --- |
| 17 Years | Years Running | 5 Years |
| 300+ Weekly Classes Per Year | Weekly Classes | No Weekly Classes |
| Search and Sign Up Tool Available | Affiliate Search Tool | No Affiliate Search Tool |
| Free Website and Hosting | Website Hosting | No Hosting |
| 2.6+ Million Members | Members | 44k members |
| Includes Keyword Research Tool | Keyword Research Tool | No Keyword Research Tool |
| Free Trial is Available | Free Trial Premium Membership | No Test Drive |
| Founders are Active in the Platform | Help From Founders | No Help from the Creators |
| 24/7 Support Team | Technical Support | Support Only During Business Hrs |
| Free Membership From the Start | Free Membership | No Free Membership |
| $49/month | Premium Membership Price | $60/month |
| Coaching is Available | Coaching | Coaching Available but Expensive |
| Yes You Get a Free Website | Free Website Builder | No Free Website |
For a Full Review of Wealthy Affiliate Click Here!!!
What Wealthy Affiliate Offers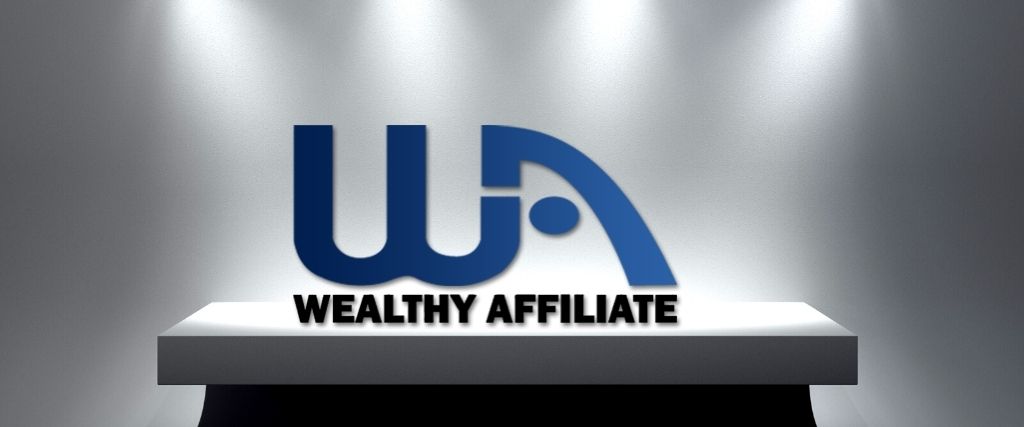 Ok so, take everything that Legendary Marketer offers and give it to your members for free, that's what Wealthy Affiliate does. Plus, they give you so much more.
WA Offers a Free Membership
Unlike Legendary Marketer, they offer a free membership. You can join and see if it's a good fit for you without having to pay anything. You also don't have to enter your credit card information when you sign up.
You'll get more training with a WA free membership than you would on any of Legendary Marketers paid courses.
Wealthy Affiliate is Straight-Forward with Their Premium Membership Price
The price of the Wealthy Affiliate premium membership is very straightforward. It's $49/month or $359/year. No upsells, no bait and switch, just one low monthly price.
They offer way more tools and features than Legendary Marketer does with their paid membership. You also get unlimited support from the community and the WA team.
WA Doesn't Use a Spammy Sales Funnel to Get Members to Join
Wealthy Affiliate doesn't need a spammy sales page. Their reputation and proven members' success speak for themselves.
You do have an option as a member to promote WA, but it's not ever pushed on you. It doesn't need to be.
It's the expert training and continuous community support that attracts members to Wealthy Affiliate.
Wealthy Affiliate Doesn't Give You a False Promise of Making Fortunes
Legendary Marketer claims that you can become a millionaire if you join their platform. This is not the case with Wealthy Affiliate.
They don't promise riches and they don't make outlandish claims. What they do offer is the training and tools to help you build a successful online business, whatever your goals may be.
WA Doesn't Leave You Hanging – Training, Tools, and Resources are Given
Legendary Marketer leaves you hanging by not giving you any training or tools until you've paid for their most expensive membership. Wealthy Affiliate gives you everything you need from day one, including valuable training and support from the community.
The Clear Winner – It's a No-Brainer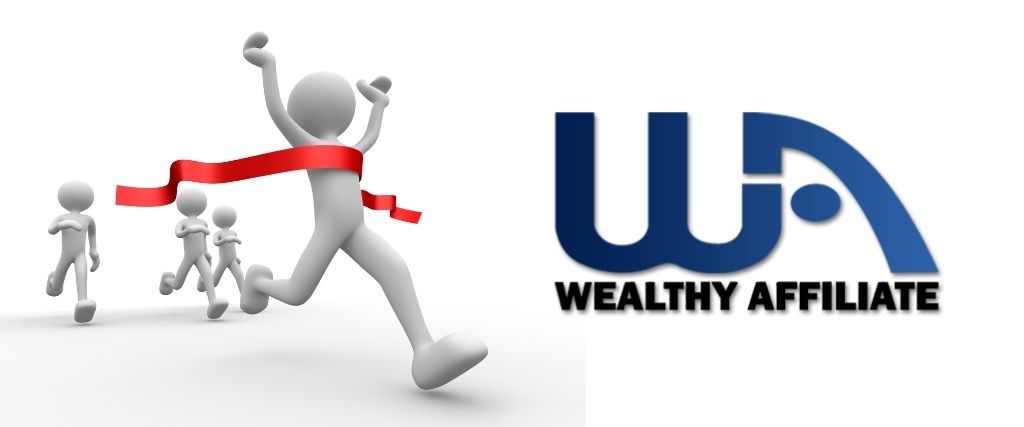 Wealthy Affiliate is the clear winner when it comes to online business training platforms. They offer more for less, and you don't have to worry about being scammed.
Click the button below and you can see for yourself exactly why thousands of aspiring entrepreneurs have found success with Wealthy Affiliate.