I've been using ClickFunnels for over 2 years now, and I have to say that it's one of my favorite tools when it comes to building landing pages. It offers features that allows users the ability to create lead magnets, sales funnels, and membership sites with ease. This has made the platform very popular among online entrepreneurs. So, I decided to do a ClickFunnels Review, to give my own personal experience with this innovative service.
In this review, I will be going over the features, how it works, and I will touch on the Pros and Cons. Let's jump right in.
What Is ClickFunnels?
ClickFunnels is a tool that offers users a pre-built and customizable sales funnel. You can use it to create free or paid funnels for landing pages, webinars, email campaigns, or selling products. You can also use it to build funnels from scratch, or you can start with one of their pre-made templates. Which they have a huge selection of.
It was created by an innovative online entrepreneur named, Russell Brunson. He has over 10 years experience in online business and has taken this platform to amazing heights.
Since it's founding in 2014, ClickFunnels has become the go to sales funnel platform for over 100k of it's users. From personal clients to major business companies, it has provided some of the best tools to help many take their business to the next level.
What Is a Sales Funnel?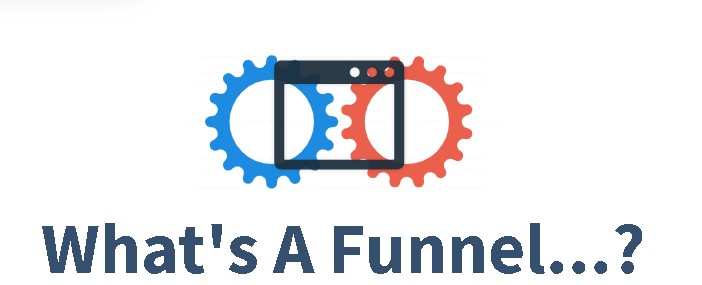 A sales funnel a sequence of pages that you create using ClickFunnels. For example, a sample sale may look like this:
Follow My Proven 4 Step Formula
Whether you are just getting started, have some experience, or are an ultra-successful affiliate marketer, this 4 step formula is made for you!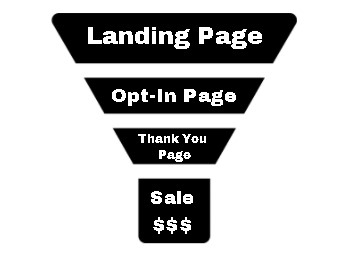 You can also use the pre-made funnels they offer, which I will talk about later. The important thing to remember here is that a sales funnel can be used for any purpose, whether it's selling a product, growing your email list, or promoting a webinar.
Why Should You use ClickFunnels for Your Online Business?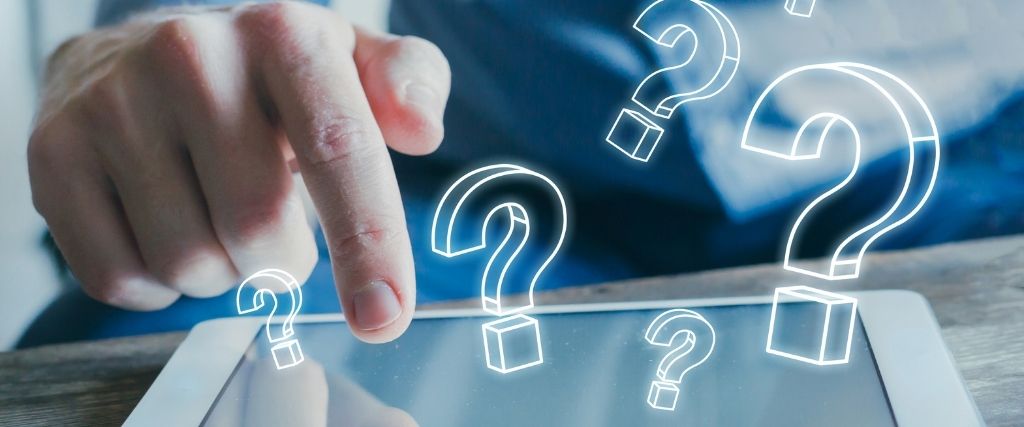 Let's now discuss why ClickFunnels is a great choice for anyone who wants to grow their business. In my opinion, there are three main reasons why I think every online marketer should use this tool:
1.It's Easy To Use.
The first thing you will notice when signing up for ClickFunnels is how easy the platform is to use! There is no coding; it's drag-and-drop and very user-friendly. This makes it perfect for beginners who need a simple solution that offers power.
2.Customizable Funnels.
This is HUGE because you can create pages, that can be customized to suit your business needs. Sales, Opt-in, Product and Thank You Pages are just a few examples of options you can utilize. In addition, you don't have to pay for each feature that you need. Once again, this makes it perfect for newbies who are just starting and do not know what they need.
3.Huge List of Templates.
The list of templates is probably the most important feature because it makes creating a landing page so much easier. There are over 200+ pre-made templates to use, and they come with professional copy, images, and videos! So if you want to get started right away without any coding, this will be your go-to tool for sure.
4.Integrations.
Another important aspect of ClickFunnels is the various integrations offered for different services you might be using. This includes things like your email service provider, payment processor, and even webinar platforms. This allows you to easily streamline all of your marketing automation systems with one tool!
What ClickFunnels Offers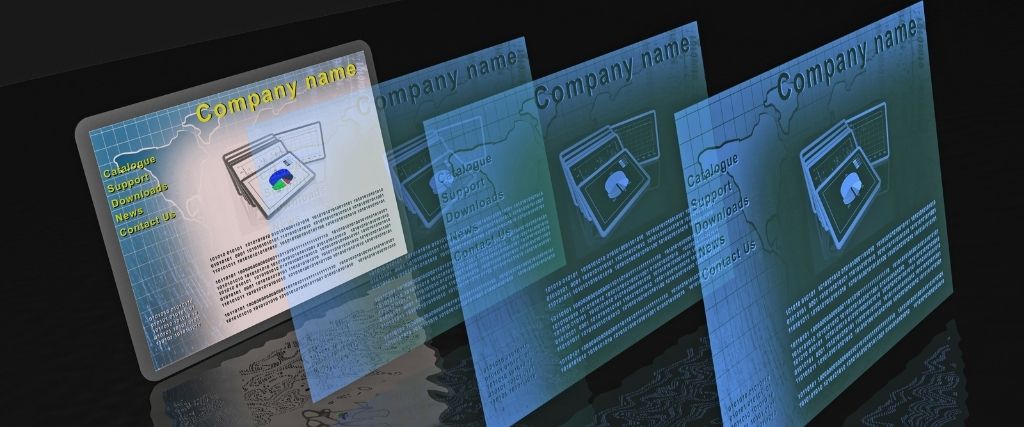 Now that you know my four reasons why you should be using ClickFunnels, let's delve into its features. Remember, this is a SaaS tool, so everything is done online and with no coding.
1.Drag-and-Drop Builder (Sales Funnel Builder).
The first feature of ClickFunnels that I want to explain is how easy it is to use. As I mentioned earlier, it's a drag-and-drop builder that allows you to customize the look and feel of your pages very quickly and efficiently. You can also add various elements like videos and images without ever having to touch any code.
How can you utilize it?
It's easy to answer this question. You can use ClickFunnels for creating sales funnels and marketing pages, or you can use it as a membership site for recurring payments.
2.Dedicated Course to Learn The Ropes.
This is a great feature for beginners because it's literally like taking an in-person course on ClickFunnels. They walk you through every page and show you how to set everything up. This way, there is no confusion or overwhelm when you start to build your landing pages.
How can you utilize it?
With their course, you can learn how to build out your funnel, which would allow you to either sell products or services. You can also learn to create landing pages for affiliate offers, webinars, or any digital product.
3.14 Days Free Trial.
The third thing you will instantly notice about ClickFunnels is the free trial offered when signing up. This allows you to see if it works for your business before paying anything. Remember, this is a software tool, so various fees depend on your business model, but this does allow you to test things out first! Other marketing tools don't offer this, which is definitely a deciding factor for me personally. You can easily create a ClickFunnels account and get the free trial today.
A Clickfunnels Review – Training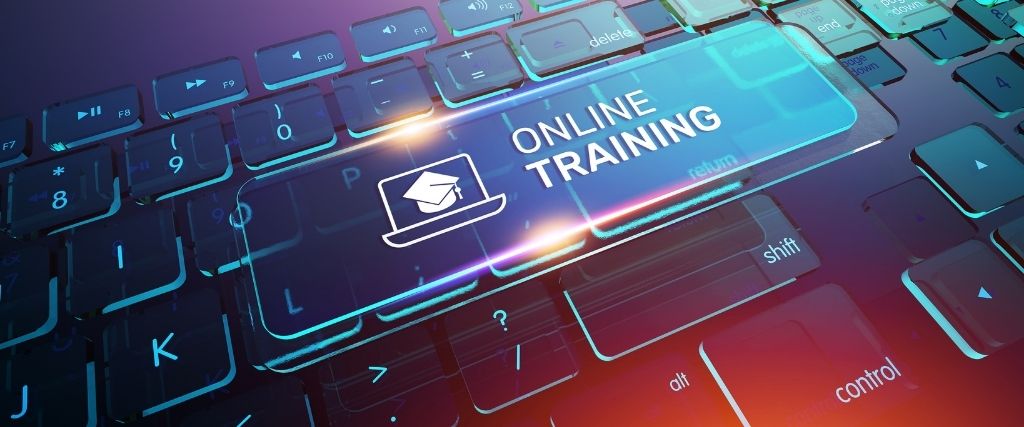 ClickFunnels, as we said, offers a training course that can help you utilize their platform to the max. Not only do you get access to a 14-day free trial, but their course can teach you how to build funnels and create landing pages in just minutes!
They will help you learn how to configure and build highly converting funnels fully. You can learn how to create opt-in pages, sales pages, and even free webinars. This will help you completely customize all of your marketing funnels to make more Money online.
You can get the course from Udemy and other training platforms, and it will teach you everything you need to know about ClickFunnels. The course is regularly $199, but Udemy often runs sales for up to 95% off! You can take advantage of that sale price by heading over here now.
A ClickFunnels Review – Is it worth the Money?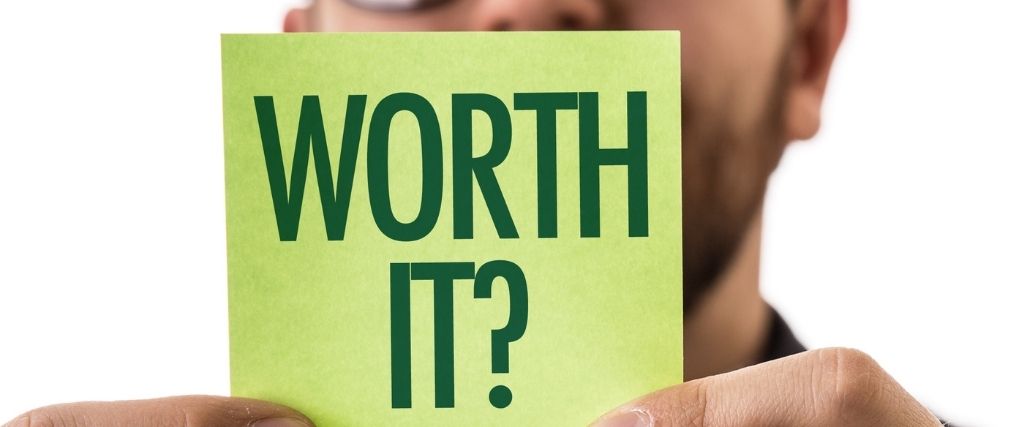 The course can indeed be a lot of money upfront, but consider this! Think about how much you will be making off the training course that you learn. You can easily recoup your costs, if not more, with just one funnel created, which is why it's so highly recommended!
I went ahead and picked up the One Funnel Away course for myself, as I wanted to see if all the hype about it was real. Boy was it real! It will be one of the best investments you make for your business and career as an entrepreneur or marketer!
Check it out below:
A ClickFunnels Review – Pros And Cons
Let's now go ahead and take a look at the pros and cons of ClickFunnels. This will help you fully understand if you want to invest, so be sure to check it out below!
Pros
Create A Membership Site Super Fast – You can create a membership site within a few clicks of a button. This is a huge pro, as many other tools take much longer to build these sites. You can easily build up an entire community in just a few minutes!
Create A Funnel In Minutes – Other tools make it difficult to create a funnel for your business quickly, but ClickFunnels makes it easy and simple. This is one of the many reasons marketing funnels are becoming so popular! It's a lot easier to create them, as you can see from this review.
A/B Testing Is Super Easy – You can also test your sales and landing pages to see which ones convert the best. This is a huge advantage if you don't want to waste time or money creating things that won't work for your business. You can then use those metrics to create more funnels, so you can upsell customers and keep them happy with your business!
Cons
Expensive – The biggest con of ClickFunnels is that it can be a bit pricey. If you don't have the budget for this, you will probably want to check out a similar platform that I recommend HERE.
Support Takes Time to Answer Questions – Unfortunately, there is no 24/7 support, so you will have to wait for someone to answer your inquiries. They do have a live chat option, but that's only available during business hours
My Personal Experience Using ClickFunnels
The first time I used the software, I had no experience with funnels whatsoever. However, they made it very simple for me to understand and use all of their features.
It's more detailed than other tools on the market today, but that isn't necessarily a bad thing. You can tell that ClickFunnels is built for marketers and entrepreneurs, as it doesn't take a genius to work out how to navigate around the software. However, it's not overly complicated or anything like that.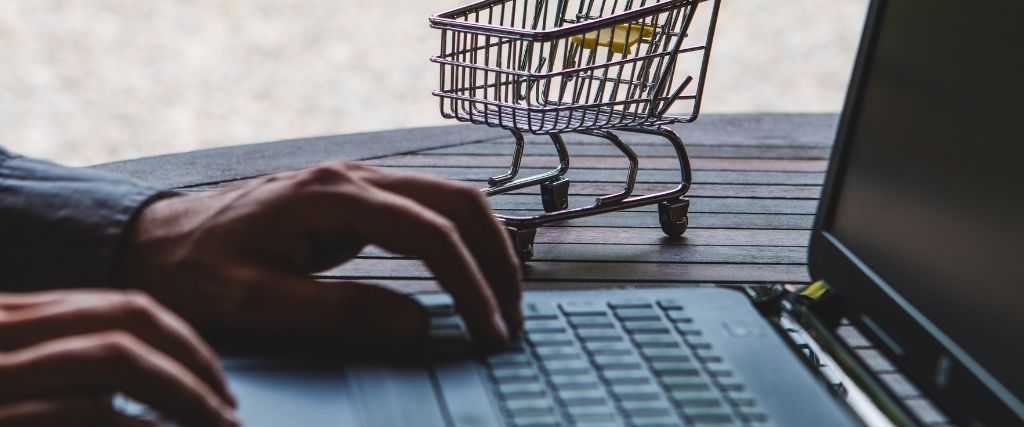 ClickFunnels isn't just one of those tools that you buy without thinking too much about it. Instead, you can tell there was much thought put into the layout and design of the software, as it's easy to use and even easier to understand.
It is a little expensive, but you get what you pay for. You can always start with a free trial or something similar before going all-in with this kind of purchase. It has numerous features that every internet marketer will want, so it's worth looking into!
A Must Have Tool – A ClickFunnels Review
If you are running a digital marketing agency and want to increase your client base and become popular, try out click funnels. This is the best leads funnel software that will help you build a digital marketing agency website and attract new leads.
This software works amazingly for those not aware of the technical SEO and the coding side of things, as this tool provides a drag and drop option to design a new website.
I believe this must be the best tool for all types of SEO services businesses. You can use this tool to maximize your return on investment by increasing the number of clients and thus revenue.
This marketing funnel software is amazing; it will provide you with a platform to add almost ten different apps for various purposes in one single website. This way, you will be able to create a professional website for your business.
The Final Verdict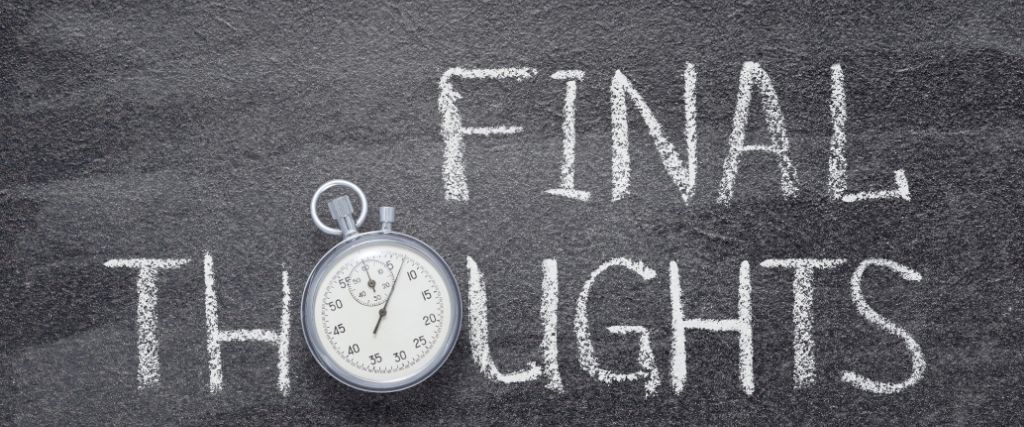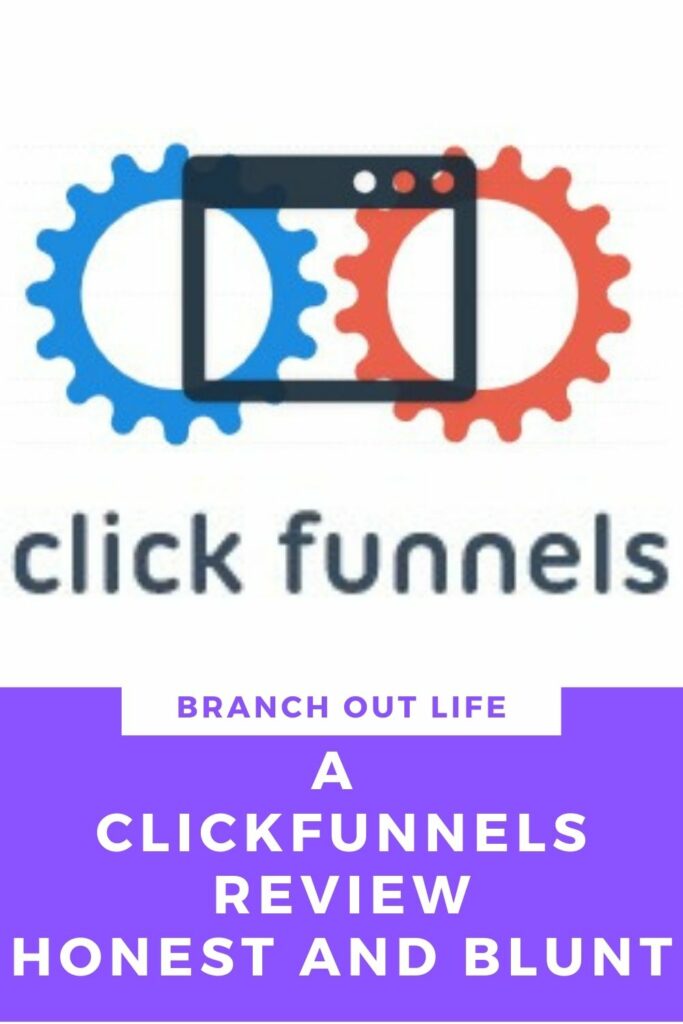 As you can see, ClickFunnels is a great option for your online business.
The software offers so many features and benefits that it's hard not to find something in the package to help you grow your company easily.
I hope my personal experiences with this tool have helped you make an informed decision about whether using ClickFunnels would be right for you too!
If you're still unsure, we encourage you to take advantage of their 14-day free trial period and try everything out firsthand before finally deciding if it's the perfect fit.
A More Budget Friendly Option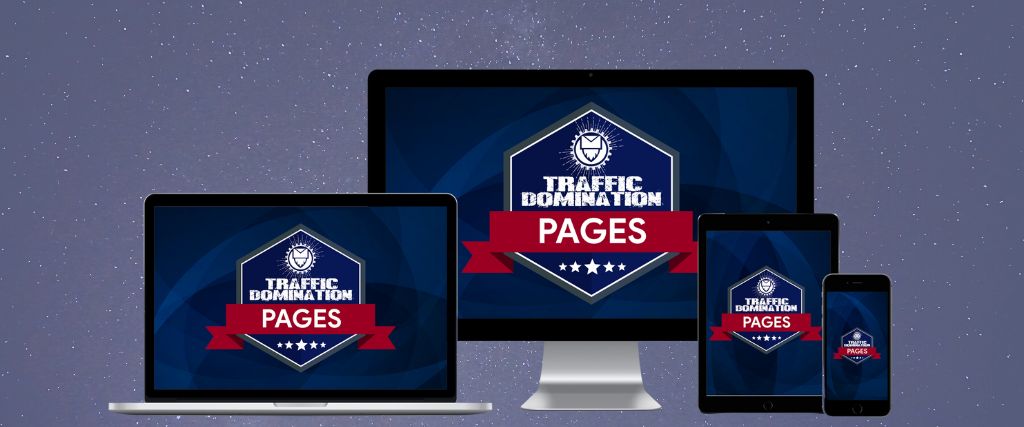 If You are Looking for a More Budget Friendly Option for Funnel Page Building, You Can Start a Free Trial with the OLSP SystemTD Pages.
It is an Innovative Page Builder that Can Give You the Same Features as ClickFunnels for Half the Price. Your Membership will Also Get You Free Training in Traffic and List Building via the OLSP Dashboard. I Highly Recommend This Platform if You are Looking for an Alternative to ClickFunnels.
Get Started with OLSP Traffic Domination Pages Below:
I hope this article helps you in some way. If it does, please let me know by giving the post a share on social media!
For more awesome software reviews like this, follow our blog and check out our other awesome articles for up-to-date information and advice about digital marketing.
I hope you found this post helpful, and I will see you next time!
Remember, We can ALL make money online no matter who we are or where we're from.