Picking a theme for your new website can be a pretty tough decision. For those of you who don't know, a theme is a premade setting that chooses the overall look for your site. The appearance of your new site can be pretty crucial as it can welcome or deter site visitors. So, now you may see why it can be a pretty important choice to make. In this GeneratePress Free vs Premium comparison review, I will be going over one of the best themes around.
If you have used WordPress for your website, then you are probably well aware of the abundance of themes that they offer. There are literally thousands of themes that you can get through WordPress, or through outside theme markets. However, there is one theme that has been solidifying itself as the go to theme for most WordPress users. That theme is GeneratePress.

GeneratePress is a very lightweight theme, that has become very well known for it's fast loading time and overall superior website performance. This has brought it to being one of the most used themes for WordPress users. To make this theme even better, there is a premium plug-in available called GeneratePress Premium.
Some users may be wondering if going Premium with this theme is the way to go. Well, in this post I will be answering just that.
The free version of GeneratePress by itself is very impressive in it's own right. The ease of use, customizable features, and the overall benefits that it gives your site are what makes this theme a winning formula. That being said, upgrading to the Premium version gives you so much more with an already amazing theme.
Below is a comparison
Follow My Proven 4 Step Formula
Whether you are just getting started, have some experience, or are an ultra-successful affiliate marketer, this 4 step formula is made for you!

| | | |
| --- | --- | --- |
| Free | Price | $49 yearly |
| Unlimited | Site Usage | Unlimited |
| ❌ | Layout Control | ✅ |
| ❌ | Site Library | ✅ |
| ❌ | Color Customization | ✅ |
| ❌ | Typography Settings | ✅ |
| ❌ | Elements Module | ✅ |
| ❌ | Menu Plus | ✅ |
| ❌ | Blog Module | ✅ |
| ❌ | Background Options | ✅ |
| ❌ | Sections Module | ✅ |
| ❌ | Import/Export | ✅ |
| ❌ | Page Builder Capable | ✅ |
| ✅ | Top Bar Widgets | ✅ |
| ✅ | Text or Image Logos | ✅ |
| ✅ | Feature Images | ✅ |
| ✅ | Navbar Options | ✅ |
| ✅ | Footer Widgets | ✅ |
GeneratePress Free

The Free version of GeneratePress, while being the obvious underdog in this comparison, still packs a powerful punch on it's on. The features and overall performance of this theme are by far better than others that are available for WordPress.
It was created to be a lightweight theme, with the purpose of giving the user top speed performance without hindering site functions. This is definitely what you want in a theme, as loading times will always be up to par with GeneratePress. Other themes just simply can not match up.

One of the best perks about GeneratePress is it's ease of use. Even if you are a beginner to site design, you will easily master the options and features that you can access. Also, it is very compatible with any site builder or plugins you choose to use.

GeneratePress Free – Features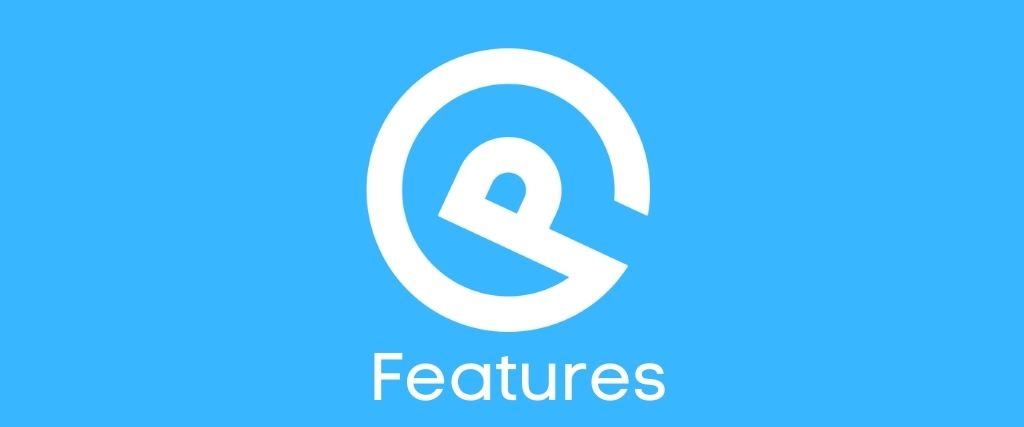 Below are just some of the features that you would get with the Free version:
Mobile responsive – GeneratePress makes sure your site is completely optimized for all devices.
Basic customization – Options like font size, font family, logo, related posts, color background and text.
Microdata Integrated – Makes your site compliant with the use of microdata
Custom CSS option – Gives you total control of your sites CSS
Access to 14 modules – Taking your customization to the next level.
Import or export – You are able to import/export the theme or individual module settings.
Full Site Customization – You can customize/edit every corner of your theme without touching even a bit of code with these modules.
GeneratePress Premium

As I said before, the Free version is still an amazing theme on it's own. However, with GP Premium, you're taking an already amazing theme and making it epic.
GP Premium is actually a paid plug-in that you use with your existing GP theme. By activating this plugin you will unlock a plethora of customizing features for your GP theme. This gives you the creative tools to use the full potential of GeneratePress.
GeneratePress Premium – Features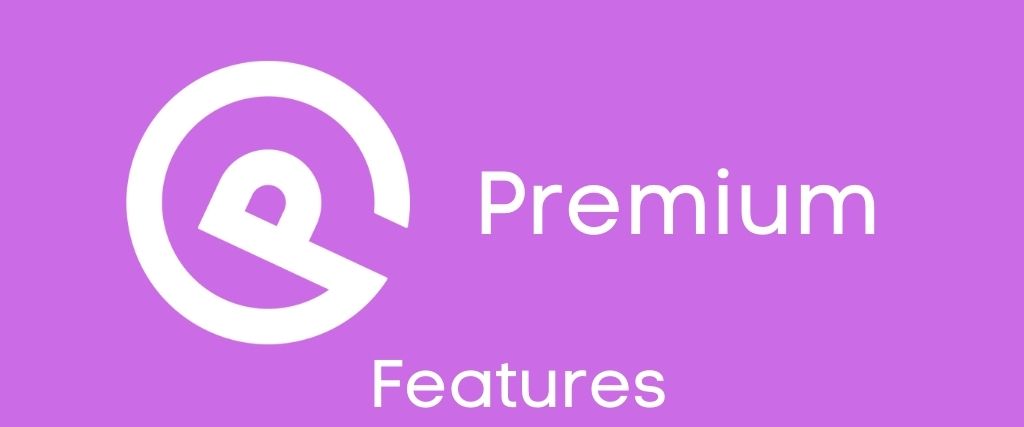 If you are on the line about whether you should go all in and get the premium version of GeneratePress, then you will want to check out the features that will take your GP theme to the next level.
Below is an overview of the add-ons and features available in Premium:


The Free version of GP is slightly limited, when it comes to having access to site templates. Upgrading to Premium will give you the option to use elements from over 40 website templates.
Here is a video below to give you insight on this feature:
The templates are beautifully designed and will definitely give you an edge in bringing you creative ideas to life. In my opinion the site library alone is worth the cost of the Premium plug-in.
GeneratePress vs Premium – Block Editor
GP Premium is a block element based plug-in, which gives you an easier route when designing your sites. When premium is used with the free Generate Blocks plugin, you will have a formula for complete creative freedom. Generate Blocks is honestly one of the best elements available in GP.
Below is a video on this Block Building Element:

So, at this point I think it's obvious which is the true winner in this comparison review. While GP Free holds it's own, still being a viable choice for most users, Premium takes this theme to the next level. The add-ons and features that come with this paid plug-in are more than worth the actual cost.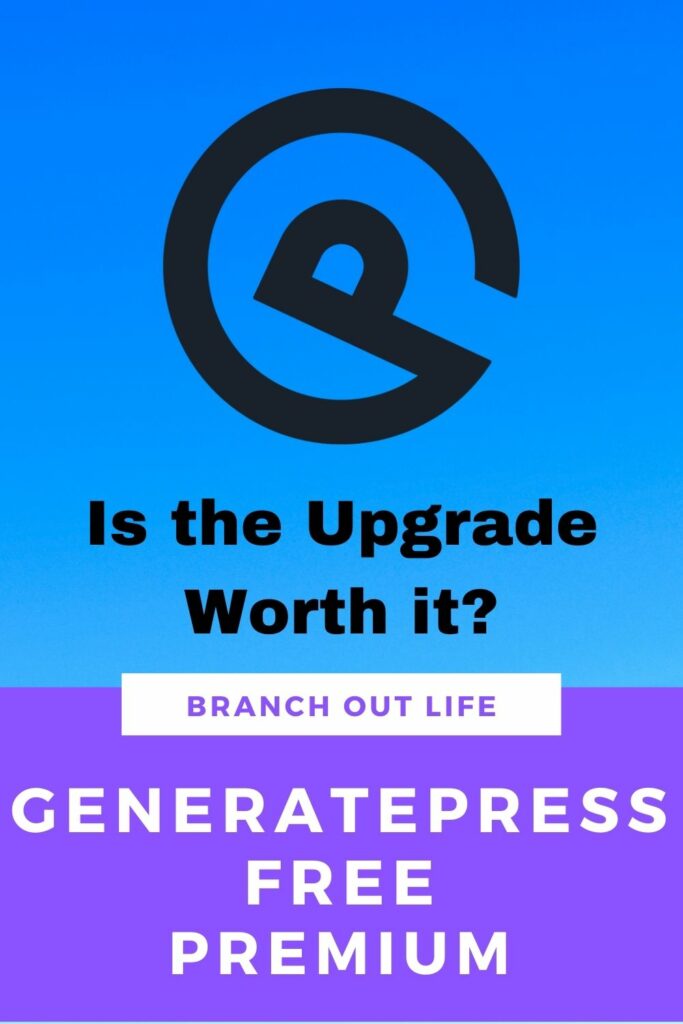 Really it's up to you and your needs. Like I said, the free version really does give you the best theme regardless of the extra add-ons. You could still have a fully functional beautiful site, that gives you the highest quality in a theme. Premium really just puts the icing on an already gourmet cake.
Giving you access to adding Site Builder and Generate Blocks, is in IMO one of the best elements on this theme. This is especially good for beginners, as it takes an already easy to use theme and makes site building effortless.
So, if you really are on the fence about GP Premium, I say go for it. It is well worth the investment. Believe me, your website will thank you for it.