So you are starting your journey as an online entrepreneur, and you want to build an email list. Perhaps you are already a seasoned online affiliate marketer and you are trying to grow an existing email list. Whatever level you may be at, you have landed on my post because you are interested in using Solo Ads to build your list. Don't worry I got ya, because I'm going to explain exactly How to Build an Email List with Solo Ads.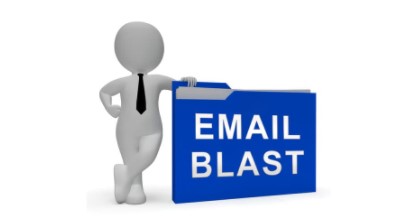 While Solo Ads may be one of the most under utilized traffic sources in online business, it is rapidly becoming a staple for most online marketers. Since I started my online business years ago, I have utilized Solo Ads as a part of my marketing portfolio. It has helped me in many different ways. Helping me to grow an engaging email list, boost traffic to my website, and in garnering major profit from recurring income streams.
In this post I'm going to take you through the process of how to use Solo Ads to grow an email list. I'll go over what they are, how to find a provider, and how they benefit your business. So lets get to it, shall we?
What are Solo Ads?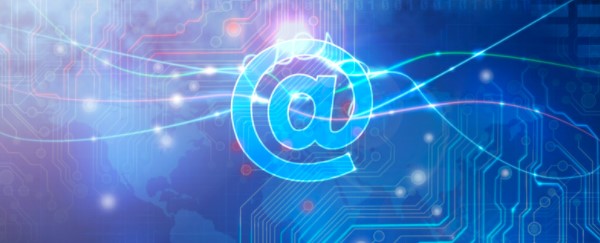 Solo Ads are offers that you send to an email list owned by a Solo Ad vendor. Basically, you pay these vendors to borrow their list and send your offer/promotion through them. That's the quick answer in a nutshell.
There is actually more of a process to it than that so I will break it down below:
Find a SA Vendor that suits the niche that you are in.
Determine how many clicks to your offer you would like the vendor to send – Prices will vary
Write a compelling email sales swipe – Some vendors will do this for you
Give the vendor the link to the landing page you would like the clicks sent – (Make sure it's an email capture page)
Send your order to the Vendor – Most vendors are very quick in delivering but some can take days
Wait for your sales and leads to come in
There is more to it that I will explain below, but next I will explain why Solo Ads are good for list building.
Follow My Proven 4 Step Formula
Whether you are just getting started, have some experience, or are an ultra-successful affiliate marketer, this 4 step formula is made for you!
Why You Should Use Them for List Building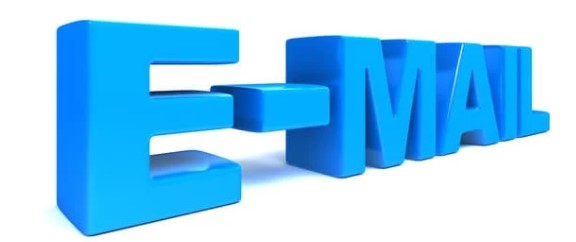 Building an email list can be a very arduous task, starting off. It's a process that can take a lot of time, money, and research. Some online entrepreneurs will find it to be too time consuming and will just hire someone to build a list for them. However, hiring a professional can be very pricey.
So why should you use Solo Ads to help you with list building? Let's break it down.
Quick Way to Get Leads
Using Solo Ads is one of the quickest ways to start building an email list. This can be especially beneficial for beginners, who are just getting into online business.
Targeted Traffic Source
One of the most important things, that is a must for list building, is getting targeted subscribers. By Using Solo Ads you are able to get targeted traffic to your offers, and start growing a list that is interested in future offers you may have.
More Affordable than Other Ad Providers
The price of a solo ad run is usually a lot cheaper than running an ad on Facebook, Google, or Bing. This makes these solo runs more cost effective when building your email list.
The Work is Done For You
With Organic Traffic, you must write content continuously to get traffic to your website, so they can sign up to your list. Using Solo Ads, you can get a large amount of traffic directly to your sign up page or offer. You can get a huge amount of sign ups in a short amount of time.
Now that you know some of the benefits, we can move on to picking a Solo Ad provider.
How to Pick a Solo Ad Provider

When picking a potential solo ad provider, one of the most important things that I recommend, is to do your research. One of the unfortunate things about this traffic source is that some providers can use shady methods when running your orders.
Some will use bots that go towards clicks, basically ripping you off. Others will just send you really bad low grade traffic. Consisting of leads that are not interested, and often times are not even from their own email list.
So, now you can see why it is so important to research a provider before making a solo ad order. Below is a short list of what to look for in a provider.
Picking a Provider
Read reviews on the providers – Learn what others are saying about their traffic and how the vendors service is.
Don't be afraid to contact them – You almost always want to contact the vendor and ask questions. What niche do they run ads in? Do they offer quality tier 1 traffic? How do they attain their leads?
Test if they are legit – If the vendor seems sketchy then they usually are. Like I said above, ask a lot of questions. If they don't want to give you info on this, then they are not legit. Also, You can request a video call to talk in person about a possible ad order. If they refuse it usually means they don't want to show who they are, and are not legit.
Pay attention to their Pricing – Here the old saying " You Get What You Pay For" rings true. The average PPC (price per click) for a solo ad is about $0.60. Some vendors will go as low as $0.40. The highest PPC is usually around $0.90. What you must realize here is the lower the PPC the less quality traffic, you will receive. Anything less than $0.40, don't go for it, as they are usually a scam.
How to Build an Email List with Solo Ads – The Buying Process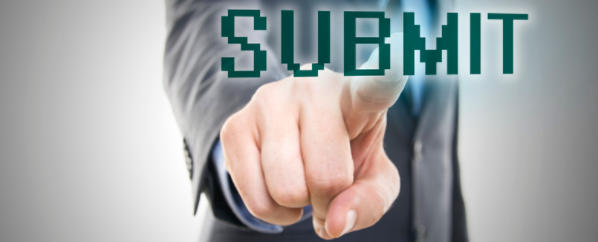 Purchasing a Solo Ad order is actually fairly simple. I would first recommend discussing with your provider, the type of offer you are going to send out. Once this has been established and they are aware of your offer, you can proceed to their order submit page.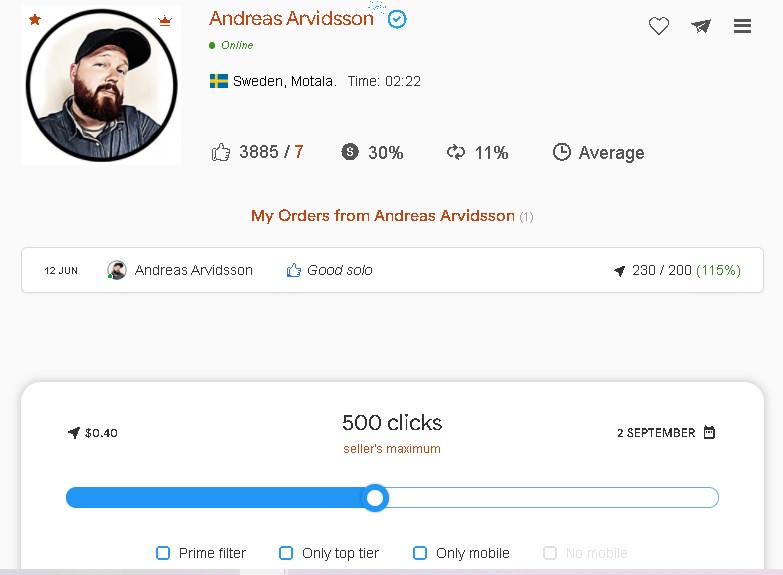 Now you select what kind of traffic you want. Typically, you are going to want what's called Tier 1 Traffic. This consists of leads that are in the top 5 English speaking, wealthy countries. (USA, United Kingdom, Australia, New Zealand, and Canada). Any tier lower than that is considered lower quality traffic.
Sales Pitch
Next you are given the option to enter an email swipe (sales letter) to your prospected leads. This is where you explain to the reader about your offer and talk them into checking out your offer. A lot of solo ad vendors will do this for you, so this is usually not a requirement. What's great is, you can get lucky and find a provider that is skilled in writing converting email swipes.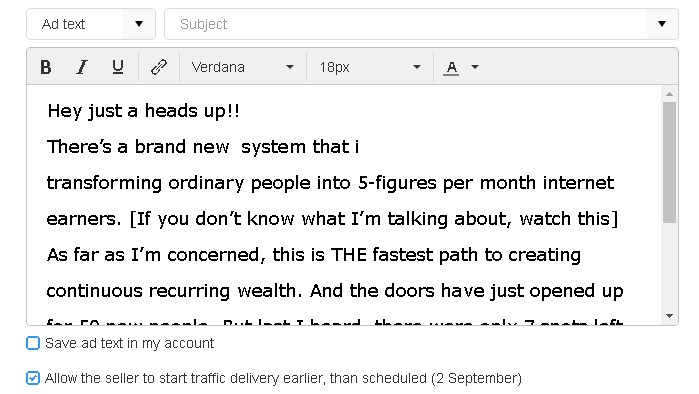 From here, it is usually self explanatory. They will require that you input a link to your offer. My best advice here is to not directly link to an offer. You will want to create a Squeeze page that captures a subscribers email, then upon submitting your new subscriber will be sent to your offer. So the link you give your vendor should be to you squeeze page.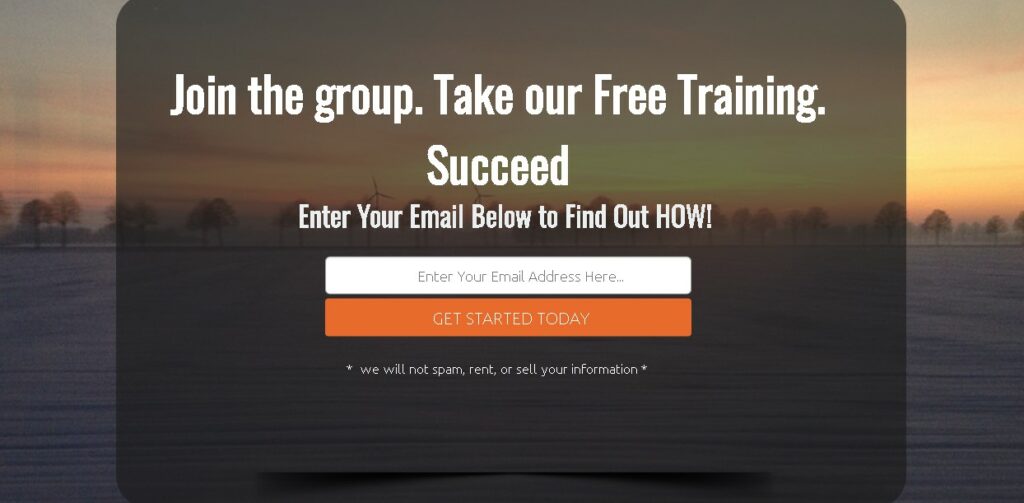 Usually, while choosing your Tier of traffic, you will choose how many clicks you want to your offer. Prices can vary depending on you Ad provider. Most vendors provide traffic packages that can go up to thousands of clicks. If you can afford it, then go for it, but most people starting out go with the smaller traffic packages. Some vendors will allow you to go as low as just 25 clicks, but typically the lowest is around 50.

Check out my post on the Top 5 Solo Ad Vendors that get you sales in 2021
When you have chosen the amount of clicks you want, you would then simply submit your order. Voila, you have submitted your solo ad order.
Building Your List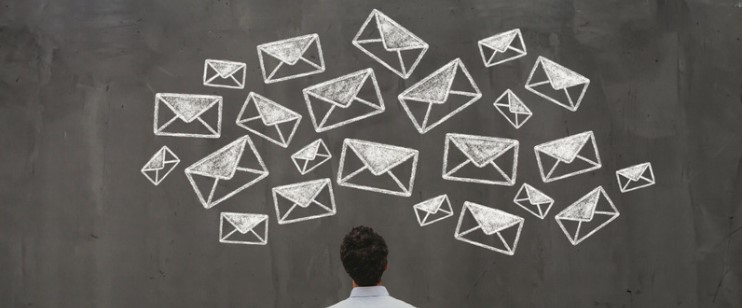 Now that you know how Solo Ads work, it's time to explain how to build a list with them. There's actually some simple steps to it but there are also tools you're going to want to have in place before sending out your solo ad. Let's jump in to what you'll need.
Landing Page/ Squeeze Page
Using a Squeeze Page in Solo Ad list building is an absolute must. A majority of vendors will insist that the links that you give them to send out are directed to a squeeze page first.

There are many sources you can use to create these pages. Some are paid services and some you can import into your sites for free. However, you will find that the paid page builders give you the best tools to make converting, compelling and beautifully designed landing pages.

I have 2 recommendations for Page Builders.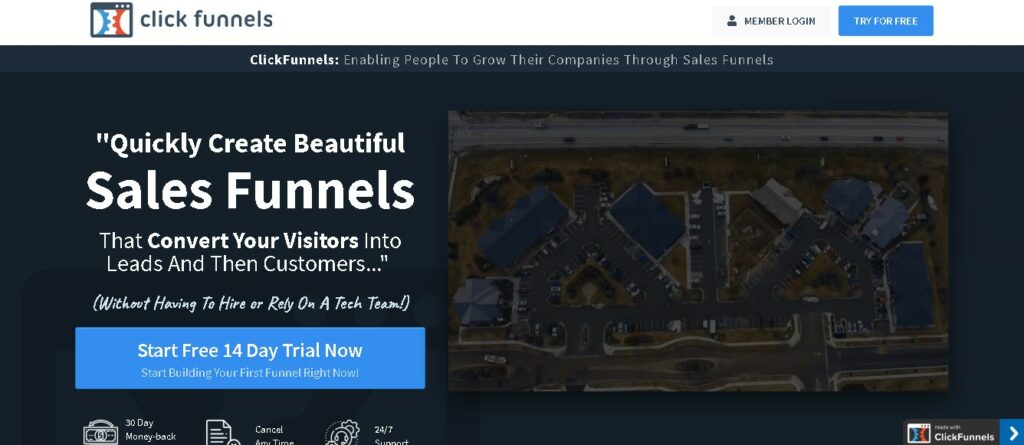 One is Clickfunnels, which has become the go to page designer for many online marketers. Here you will have every tool you need to design a professional and powerful squeeze page. It is pretty up there in price, however the tools they give you to use can be used in a variety of ways in your online business. So this service is actually worth their price.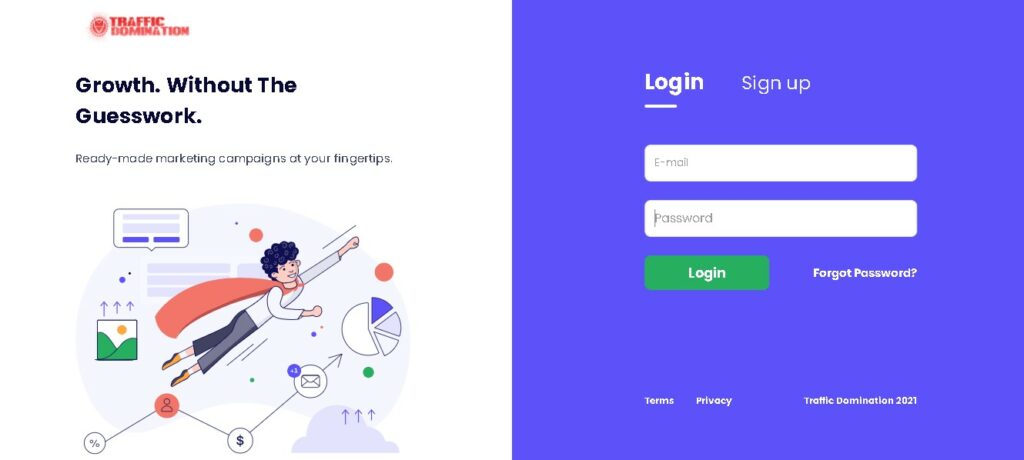 Another site that offers quality page design is TD Pages. This site was created by one of the best list builders in the business, Wayne Crowe, and gives you all the tools you will need to help in building your list. The page design is on par with Clickfunnels and the best part is that it's price is way cheaper.

Both of these page designers are good options. It really just depends on which will work for you. Clickfunnels offers a free trial, so it doesn't hurt to check them out.
Email Autoresponder
To actually build a list you are going to need a good email autoresponder. For this I have only one recommendation, and it's the autoresponder I personally use myself.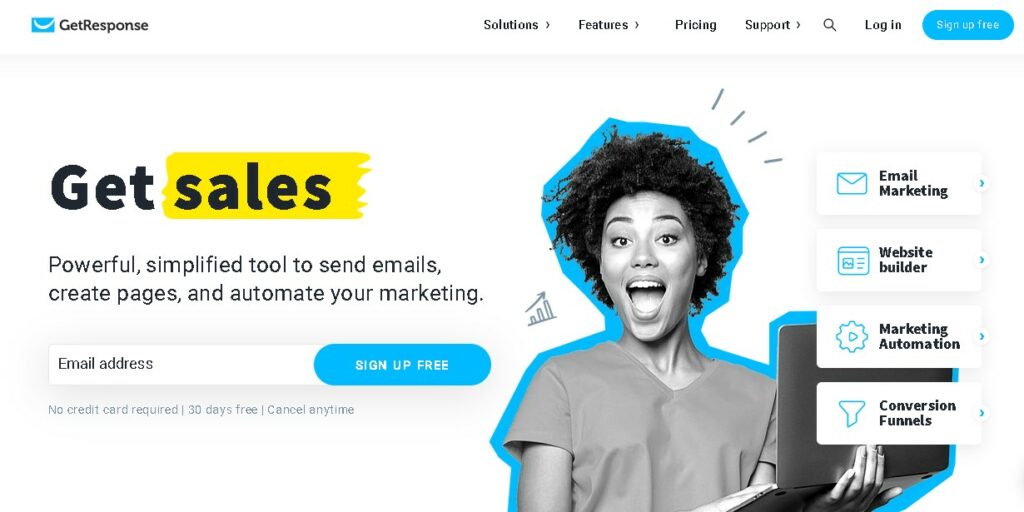 GetResponse is one of the best email autoresponder services out there. It's ease of use and functionality are amazing. I have used other services but they didn't click for me.
They make it really easy to create lists, autoresponder emails, and automated messages. These are all important when building your list and keeping it optimized.
They are very reasonably priced and the support offered is superb. They are highly recommended in my book.
How to Build an Email List with Solo Ads – Putting it all Together
As I said earlier, the steps to building your list with solo ads is actually fairly simple. First off you are going to want to integrate you autoresponder with the page designer you have chosen. Usually a tutorial is given to show you how to do this within each of the services. This usually consists of just copying and pasting an API key.
Next you are going to create a new list in your autoresponder. This is very easy and usually only takes about a minute.

Once that is done you then want to create your Squeeze page. Take your time and be creative. Brainstorm and come up with the best phrases that will entice the leads to want to enter their emails. You don't need to overthink it, sometimes simple is best.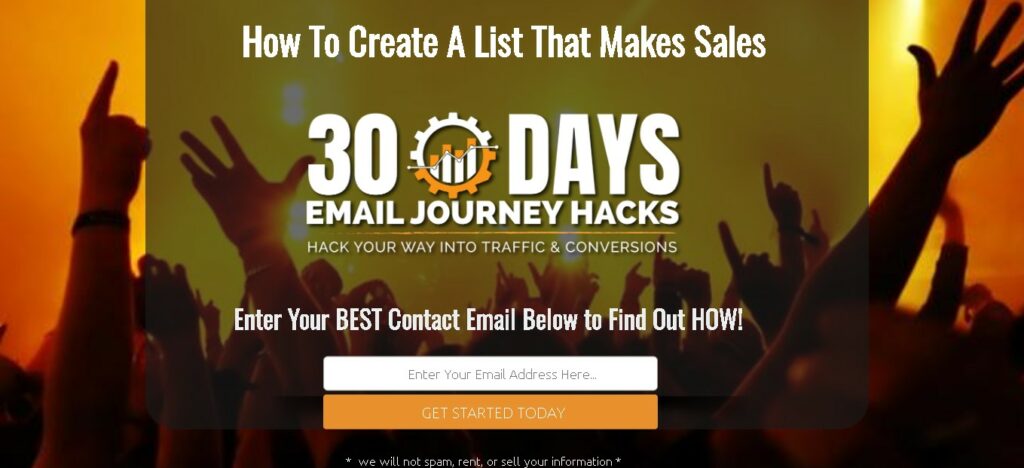 When your page is done you need to link your email subscribe element from your squeeze page to your new autoresponder list. Since your autoresponder services is now integrated with your page builder, this becomes a simple clicking process.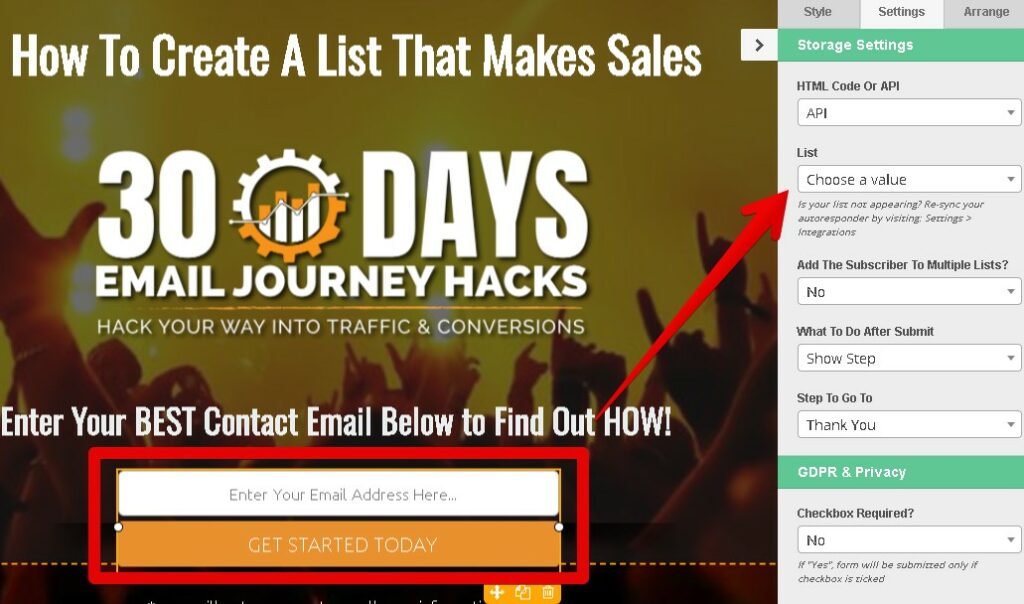 Publish your page and copy the link address to your new squeeze page. Use this link to submit your ad to your vendor. BAM! You are now ready to send out a solo ad and begin acquiring subscribers to you new email list.
How to Build an Email List with Solo Ads – Conclusion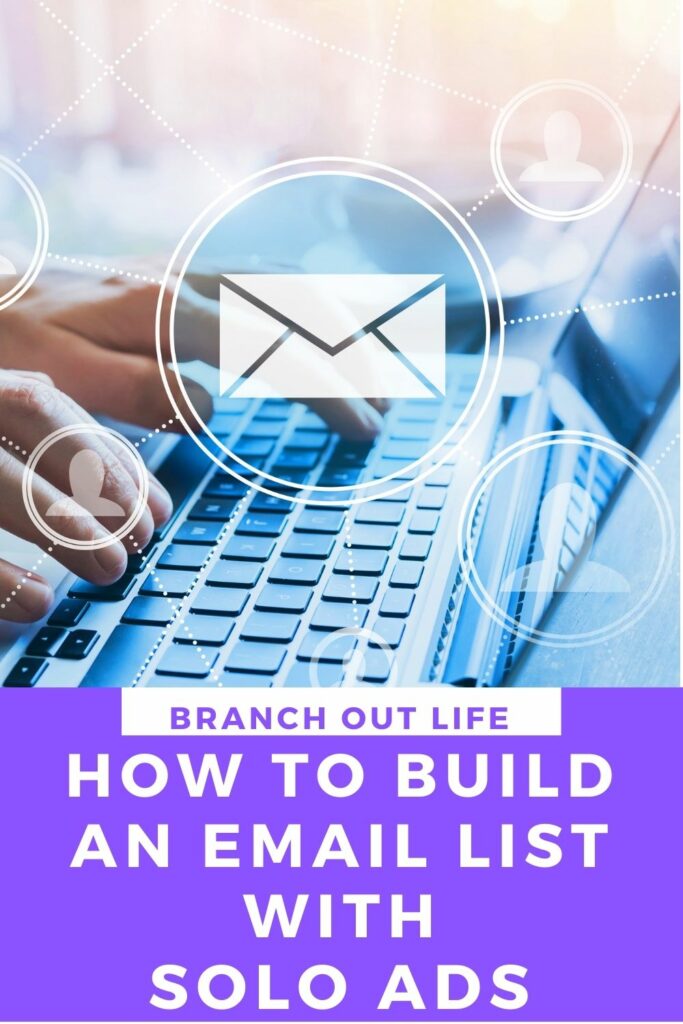 Lately, I've been noticing more and more marketers using solo ads more than ever. There was a time where they were not looked upon as a viable traffic source. However, now it's catching on as being one of the easiest ways to start an email list.
I personally believe that this list building strategy is best for beginners that are just starting out. It's a pretty straightforward and easy process. It gives newbies more experience in email marketing and helps them in earning commissions as well. In fact this is how I started and I would go this exact route if I had to start all over.
I hope this has helped you in learning the benefits of list building with Solo Ads.
Recommended List Building Training
List Building is not only one of the most important factors to your online business, it also can be a rather strenuous task. Getting your email list to a point where it is a profitable asset for you, takes a lot of work. However, there is a way to fast track your list growth and turn it into a highly lucrative income source.
Check out my top recommended training source for list building and online traffic. You will be taught by one of the best list builders in the business today. You will also be apart of a community that will give you all the tools and resources to take your online to the next level with email marketing. Click the button below to join.