So you've got your new website going. You've spent thousands of hours adding content and pouring everything you have into it. The problem is you're not seeing many visitors coming to your site. Well darn!! This can be rather discouraging. Don't worry all online entrepreneurs have been there. Lucky for you I'm going to share with you how to get free website traffic to your site, so you can give your online platform some much-needed traction.
Let's Get Started.
Step 1: Understand the Value of Free Website Traffic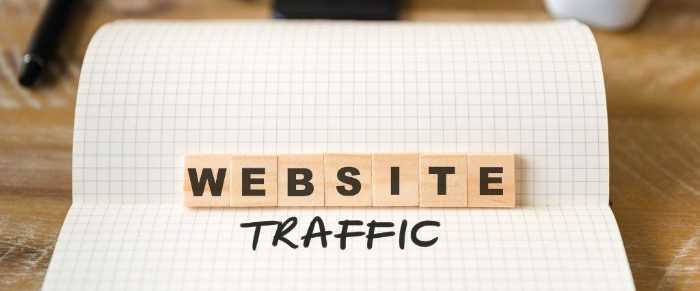 Firstly you need to know why free website traffic is important for your business. Having a good idea of the perks of free website traffic can give you valuable insight that will help you garner more visitors.
I've listed some key reasons below explaining the value of receiving free website traffic from different sources.
How Does Free Website Traffic Benefit my Business
The 2 biggest benefits you receive from free website traffic are awareness and exposure. When people come to your site, they'll become more aware of your brand and the services you provide.
The second benefit of free website traffic is exposure. Getting traffic to your website not only will bring awareness but will expose your brand to more potential customers. This in turn will bring in more moolah. The more money the better right?
Step 2: Implementing a Game Plan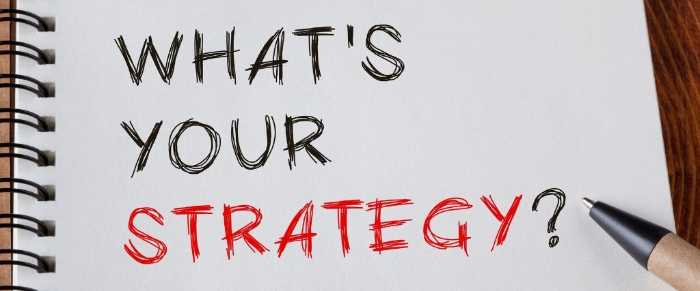 The key to a successful free website traffic plan is organization and planning. To begin your journey of getting free website traffic, you must adopt a solid strategic Gameplan on bringing in website visitors.
Follow My Proven 4 Step Formula
Whether you are just getting started, have some experience, or are an ultra-successful affiliate marketer, this 4 step formula is made for you!
Creating a Strategy
It takes only a few minutes per day to get free website traffic. All you have to do is create a strategy that you know will produce the results you want. The key to establishing a solid strategy is to know your target audience. Then it just comes down to using the right platform to draw them in from.
The beauty of this is, you'll only have to dedicate a small portion of your time each day to a solid consistent strategy. Keep at it and it will pay off.
Dedicate Your Time
Free website traffic is just that FREE. The only thing you'll need to invest in is the time it takes to get your name out there. You can't beat free, so no complaining about the time commitment it's going to take to set up your plan and execute it.
Step 3: Utilize the Power of Email Marketing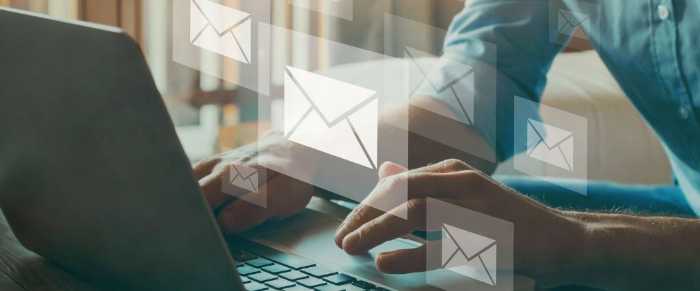 Email marketing is the number one way to get free website traffic. By adding a link in your email signature or newsletter, you could see a substantial amount of returning visitors coming back to your site.
One of the greatest things about email marketing is that it's so easy to use. All you need is a list of emails from people who have opted-in to receive emails from you. If you don't have a list then it's time to start building one.
How Does Email Marketing Benefit my Business?
The first benefit you'll receive from email marketing is that your customers have permitted you to contact them whenever you need to. They have opened the lines of communication with you, so use this opportunity wisely!! This will be very valuable for building your brand and developing your customer loyalty.
Email Marketing can be Very Profitable
The second benefit is that email marketing has great conversion rates. The average ROI (Return of Investment) of email marketing is around 400%.
Can you imagine the sales you'll receive if 10 people out of 100 read your newsletter and half of them became customers? Now depending on the products or services you offer, this could be a huge payday.
How Much of My Time is Needed to Utilize Email Marketing?
Email marketing is not time-consuming. It just takes a little innovative writing to keep them engaged.
It is one of the easiest ways to get free website traffic, so you won't have to put too much time into it. Just write a weekly email newsletter and watch your website traffic grow.
How Much Money will Email Marketing Cost Me?
The only thing you need to pay in email marketing is a reliable email autoresponder service. The best part is that autoresponder services like GetResponse and Aweber, are fairly cheap.
By using these services you can have your email marketing campaigns work on autopilot.
Step 4: How to Get Free Website Traffic with YouTube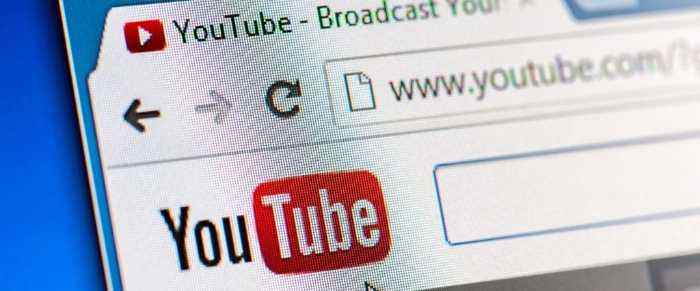 YouTube is a huge search engine. In fact, it's the second-largest search engine behind Google. It only makes sense that you would want to use YouTube as a means of bringing in free website traffic.
How Does YouTube Traffic Benefit my Business?
YouTube is a perfect way to get free website traffic. There are literally millions of people that go on the YouTube platform daily. So, How could they not come across your videos? It's like having a free billboard on the busiest street in town.
How Can I Profit with YouTube Traffic?
Another benefit is that YouTube has a great traffic conversion rate. You'll find that people love using YouTube and they will seek out brands or products that they are interested in purchasing, through trusted video reviews.
How Much Time Will I Need to Invest with YouTube Traffic?
It takes a little bit of time to create and edit your videos on your channel, but the more you invest in your channel, the more free traffic you'll be able to bring in.
The best strategy is to upload videos consistently and frequently. This will help in ranking with YouTubes algorithms. As you rank, it will get your videos in the eyes of the right target audience consistently.
How Much Money Will it Cost to Get YouTube Traffic?
YouTube itself is free to use. However, if you want to get advanced features with your video marketing, then it may cost a little bit of money for some paid applications or extra videos shots by a professional.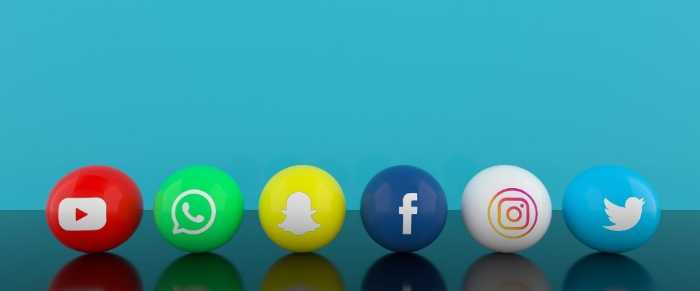 Social media platforms like Facebook, Instagram, and Tik Tok will be another way that you can get free website traffic. Utilizing these platforms for potential leads can be very powerful.
More and more people are turning to social media as a means of searching for their favorite brands, products, and services. Having a presence on these sites will bring great exposure to your business or brand. It's kind of a no-brainer.
There are millions of people that log onto Facebook daily. How can you not benefit from having your website in front of them?
One of the best perks about them is they can give you the ability to gain targeted traffic. How is this possible? Well, some of these social media sites have a more targeted audience based on interests. This is why it's important to have a presence on each social media site.
Social media marketing has a great ROI. How can you make money from social media traffic? It's pretty simple.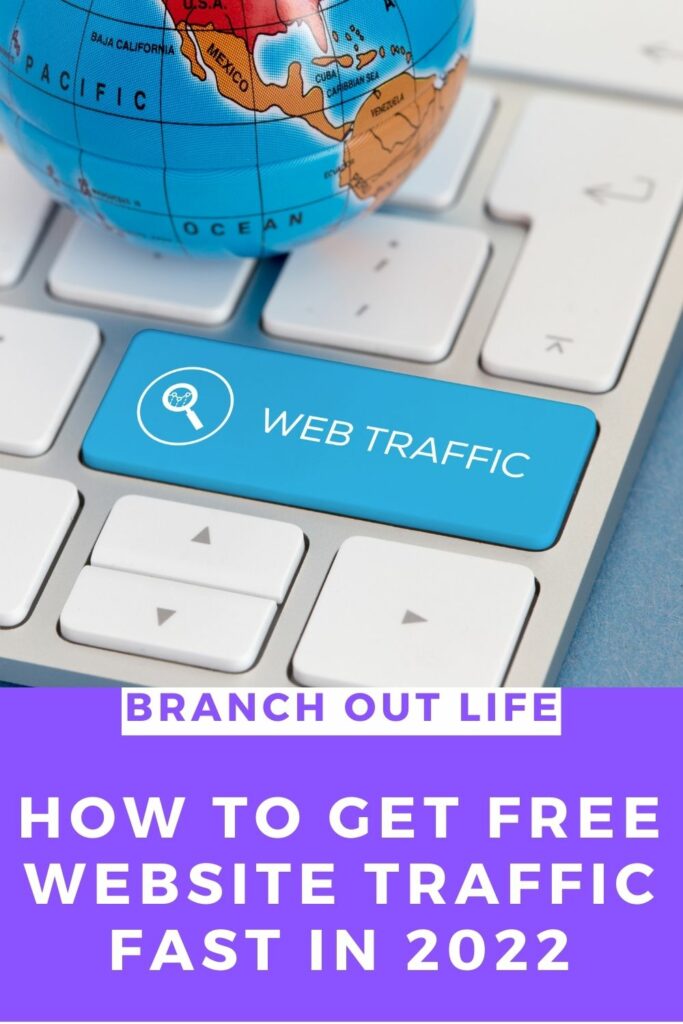 Let's say that your website was able to get 50 likes on Facebook, and 5% of them purchased something from your site after they became a fan. How much would that be worth? Well, let's do the math:
50 x 5% = 2.5 (95)
2.5 x $100 = $250
This means that after those 50 people became a fan, they spent an average of $100 apiece on your site. How much would it cost to get these types of customers for free? Not much at all!
It may take some time to create a social media presence. However, the more you use it, the better opportunities will begin to open for your business or brand.
As with the other ways to get free website traffic, there is no cost for using social media sites. However, if you want to use the ad platform on Facebook and Instagram, it may require a little cash to get started.
Conclusion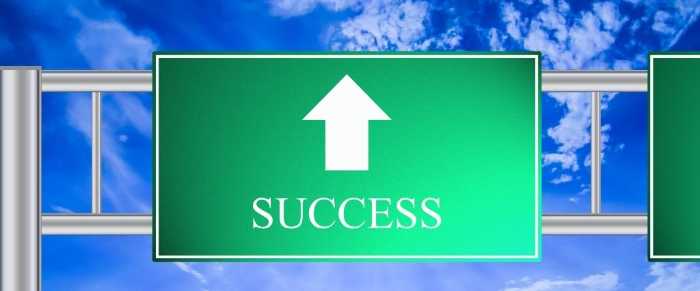 So, I hope I have given you a good starting point to get free website traffic. Don't forget, the keyword "free" should make you want to kick it up a notch.
Don't be scared to test out new strategies and methods. Use the wrong way and it could hurt your business, use the right way and it will skyrocket your online presence. If you would like to access training on Free Website Traffic, then Check Out My #1 Recommendation for Free Online Business Training.
You will get Courses and Classes on all sorts of Topics in online business. A support system of successful online entrepreneurs are there to help. You can even host your own website for Free on this innovative training network.
So, What are you waiting for? You can get started right away. Sign up for your Free Membership Below.