These days it has become a growing trend for stay at home moms, to delve online and search for ways to earn an income online. While browsing the web for these opportunities they occasionally get drawn into their favorite online clothing stores. They fill their checkout cart up with stylish clothes for them and their kids. They then proceed to checkout, glance at their total and it is then that they remember why they were browsing online in the first place. Yup, they need to find a side income to help pay for their shopping adventures. Let's continue with my Matilda Jane MLM Review.
Well, what if I told you there was a way to merge both clothes shopping and earning money together?. If this sounds like something you'd be interested in, then you're going to want to learn about Matilda Jane. In this review I'll be going over everything you need to know about the Matilda Jane MLM. By the end I hope to give you a clear picture of this income opportunity, so that you may decide if it is right for you.
What Exactly Is Matilda Jane MLM?
So, Matilda Jane is a clothing company that uses the MLM (Multi-Level Marketing) business model. It's founder Denise DeMarchis created the company in 2006, with the idea of designing a clothing line that brings a smile to her customers face every time they open their closet. Her whimsical youthful apparels are targeted mostly to women and girls of any age.There are also products and accessories that are sold which continue with the same beautiful and fresh style that her customers have come to love.
Matilda Jane MLM Review- How Does It Work?
Basically, the clothing lines and products of Matilda Jane are sold by distributors called Trunk Keepers. If you are a Trunk Keeper you would find someone who is willing to host a party where the clothing is to be sold. These hosts are called Janes. For hosting the party the Jane would then be eligible for a gift. If you've ever heard of an Avon party where they sell makeup, then it is basically the same process. During these parties sales are made through the Trunk Keeper and all sales are sent to the customer.
Would You Make Money With This MLM?
Well, the quick answer to this is Yes. Can you make a lot of money being a Trunk Keeper? I would have to say No. The thing is, the Matilda Jane brand is very popular. So, Just like most popular brands, you can easily purchase them online. Which pretty much means you wouldn't be selling them as being exclusive products. I could see money being made if the products were sold exclusively through the Trunk Keepers, but unfortunately this is not the case.
Now this doesn't mean that it's not possible but in order to so you have to enroll a good amount of Trunk keepers that would then be sponsored under you. Any sales made through them would give you a percentage of the profit. The more enrolled sellers you recruit, the more chance you would have to make anywhere close to a decent income.
As for being a Jane and hosting parties, the perks are even less enticing. In order to qualify for any free product you would have to make at least $300 in sales from your hosted party. Even then that would only give you 50% off a Matilda Jane product. In my opinion that's not really that great of a gift for hosting. Check out the image below and see for yourself.
Follow My Proven 4 Step Formula
Whether you are just getting started, have some experience, or are an ultra-successful affiliate marketer, this 4 step formula is made for you!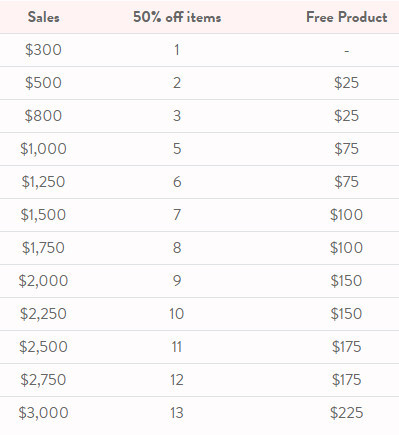 How Would I Start As A Trunk Keeper?
Starting off as a Trunk Keeper you are given free training on what to do. How to enlist hosts, how to complete sales etc… You are also be given support and a direction from what they call a "sisterhood" of members. I do like the idea that they consider all members family. I can also see how you would probably meet some great friends.
Now here's the part that's not so great. The start up cost of a becoming a Trunk Keeper. From what I gather, you will pay a $100 deposit on your first seasonal trunk. See the image below.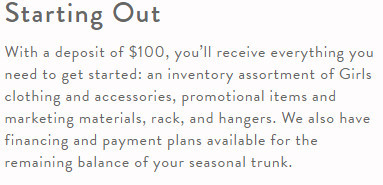 As I further researched the start up price I came to find out that the total price of your start up trunk will cost you $1,600. You also have to keep in mind that every seasonal kit that comes out, you will be made to purchase. This can be a pretty hefty bill. Especially if you're not making good money selling the products while just starting.
Pros:
A Great Group Support System: Working as a family type group and training new recruits to become entrepreneurs.
A Company With A Heart: Matilda Jane also supports different charities and proceeds go to the advancement of these charities. (The Mighty Acorn Foundation, Changing the Face of Beauty, and numerous other charities globally)
Commission Rates Are Decent: 20% on all sales.
Products Sold Are Of Good Quality: Matilda Janes clothing and other products are very well-made and are in high demand from its customer base.
Cons:
The Very High StartUp Price: You are required to pay $1,600 on your first Trunk.
Required To Purchase Seasonal Kits: Every time a new Seasonal Kit debuts, you must pay the full retail price of that kit.
Enrolling New Recruits: You must enlist a lot of people to sponsor if you are to make any good money.
Must Maintain A Sales Quota: You must make at least $1,500 a month to still be considered an active Trunk Keeper.
You Pay Even After You Quit: You are still liable for customer returns even after you are no longer a Trunk Keeper.
Matilda Jane MLM Review – Is it Worth It?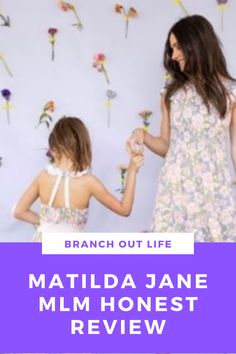 In my honest opinion… No. I mean I could see a stay at home mom who is already rich doing this as a hobby… but in reality this business model is still an MLM. Which is not something the average person who lives paycheck to paycheck should get into.
With MLMs you are basically only getting paid if you make a number of sales. So, a lot of people will get involved with something like Matilda Jane thinking they will make a lot of money.
When in reality they usually end up paying a lot of money to make very little, if anything.
Matilda Jane MLM Review Conclusion
If you are still convinced that you could make Matilda Jane MLM work for you, then by all means, give it a shot. However, their are business models online that are proven to work and they do give you results. If you are interested, I would like to show you my top recommended business model to earning an income online. You will be granted access to a free step by step course where you will learn everything you need to know. Good Luck and I wish you the best.
Steven Howell
Is MLM Actually Profitable?
See Why I Choose Not to Go Into MLM
Learn how to earn revenue with affiliate marketing and leave the MLM opportunities behind.