The Affiliate Lab is one of the most popular affiliate marketing courses on the internet today. The course has been around for a few years and many have claimed that it has helped them in creating a profitable online business by teaching them to profit off website-flipping. The creator of The Affiliate Lab, Matt Diggity, is a well-known marketer who has made a fortune in online business. So needless to say, he knows what it takes to be successful in this industry. In this article, we will review The Affiliate Lab and see if all the hype is true!
The Raving Hype About The Affiliate Lab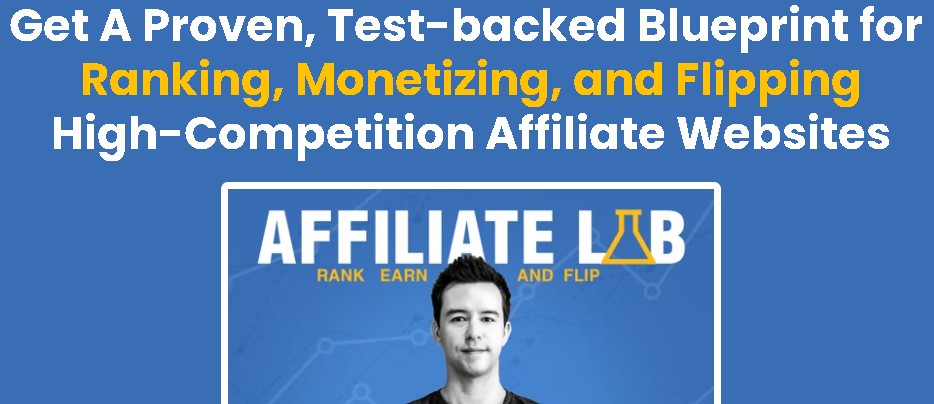 The Affiliate Lab Course is a course that claims to help aspiring entrepreneurs make money through affiliate/authority website flipping. The creator of The Affiliate Lab Course, Matt Diggity, has had massive success through his strategic methods in this field. He knows what to do and he knows what works.
Since its start in 2017, The Affiliate Lab has gotten some major positive reviews from its students. This has led to a surge in popularity for this platform and has placed it as being a go-to course for knowledge-hungry entrepreneurs.
Who is Matt Diggity?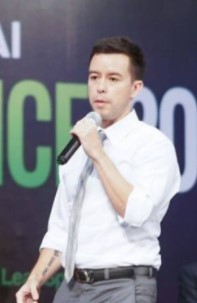 Before we get too ahead of ourselves, let's first introduce the man behind The Affiliate Lab. Matt Diggity is a well-known internet marketer who has made a killing online through his knowledge of SEO and website flipping. He is the genius behind The Affiliate Lab and many have said that he knows exactly what he's talking about when it comes to making money online.
Matt is a man of his word and he has proved to be successful in the SEO Website Flipping industry. He has helped many people achieve their financial goals through The Affiliate Lab Course and he continues to do so.
Now that we know a little bit about the course and the creator, let's get into the review!
What Exactly is The Affiliate Lab?
The Affiliate Lab is a course that teaches its students everything they need to know about creating, ranking, monetizing, and flipping affiliate websites. It is pretty much a basic crash course on the highly profitable business model of affiliate marketing and goes further by teaching you to profit on the websites you create.
Follow My Proven 4 Step Formula
Whether you are just getting started, have some experience, or are an ultra-successful affiliate marketer, this 4 step formula is made for you!
If you would like an in-depth look into the affiliate marketing Business Model, then Check Out my Post Below.
Affiliate Marketing – Beginners Guide to Online Success
Who is The Affiliate Lab Suited For?
The Affiliate Lab is a course that is meant for people who are looking to start a sustainable online business. This course is also great for people who want to learn more about affiliate marketing and how they can make money through authority or affiliate websites.
There are even some lessons that focus on more advanced affiliate techniques. So, if you are already familiar with this business model, then The Affiliate Lab can still help you take your business to the next level.
How is The Affiliate Lab Course Structured?
Most of the lessons within The Affiliate Lab are in video format, with each video being followed by a text-based summary. With over 24 hrs of training, the course is packed with some valuable knowledge on affiliate marketing, monetization, and SEO site ranking.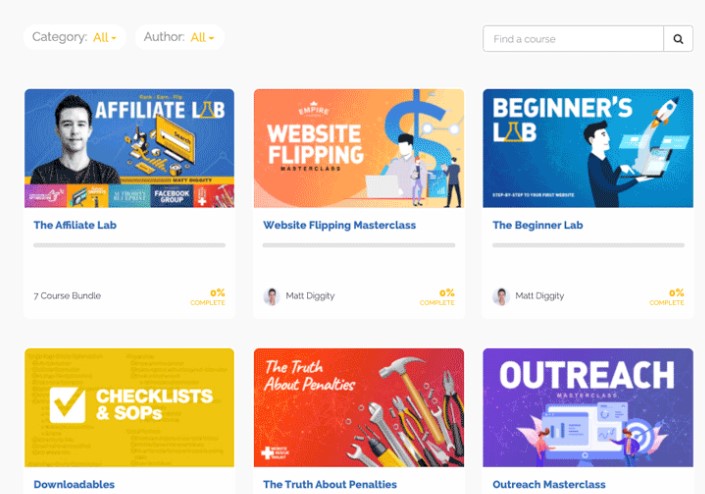 The courses are taught by Matt Diggity and his partner Jay Yap. Most of the lessons are somewhat easy to follow but they are not really gone over in much detail. A lot of the content seems rushed, so I could easily see some beginners being confused as to what to do.
That being said, it is still some very good knowledge to learn. Learning how to grow and sell your online real estate is truly a plus in this course, as website flipping can be a highly profitable business for any aspiring online entrepreneur.
What Do You Learn From This Course?
Below is a brief overview of the resources and courses available in The Affiliate Lab.
| | |
| --- | --- |
| The Affiliate Lab Main Course | This is the main training of Affiliate Lab. You are taken through 24 hrs of step by step training modules. Matt shares all his knowledge in topics such as Niche Selection, Website Creation, SEO, Site Ranking, and Monetization. |
| Website Flipping Masterclass | This course shows you the exact blueprint to Ranking and Profiting from your website creations. |
| The Beginners Lab | A beginners guide to creating your site. Topics include Setting up WordPress, Getting a Domain Name, Choosing Website Hosting, and connecting analytics. |
These are the main components to the training. There are available bonuses that teach you advanced strategies to Ranking your site and profiting. These include:
Conversion Rate Optimization
Feature Snippets Master Class
Authority Blueprint
Website Flipping Master Class
How Much is This Course?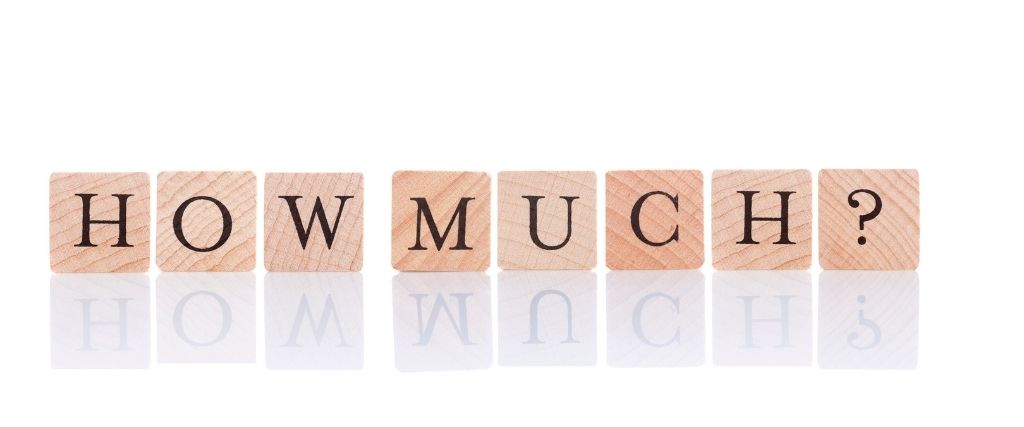 The Affiliate Lab course is priced at $997. Matt Diggity does offer a payment plan but it will cost you a little extra in the end.
One major flaw to this course is there is no money back refund. All purchases of this course are final. The issue I have with this is that this course is not for everyone. Some will like it, learn from it and start profiting off its lessons.
The problem is that most will just not get the concept of what it teaches and become overwhelmed by it really quickly. Ultimately just giving up on the whole thing.
In my opinion there really should be at least a 30-day money-back refund policy. Especially considering how pricey it is.
Is the Price Worth it?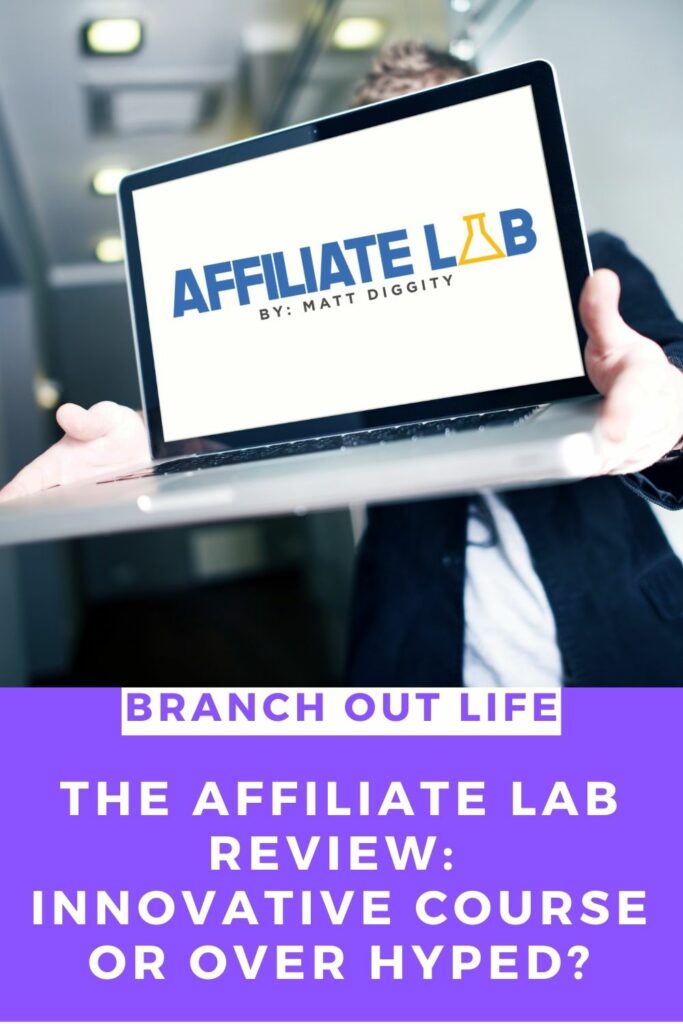 So, is The Affiliate Lab worth the high price? Well Yes and unfortunately NO. The course itself is very informative and can help you become successful in the field of affiliate marketing and website flipping. The issue I have with it is the price and the lack of a refund policy.
You are basically gambling $997 that this course will work for you. And if it doesn't, then you just wasted a lot of money with nothing to show for it.
Another thing I see is that the lessons are really rushed and not thoroughly explained well. So, in that factor, I can see a lot of beginners just getting lost and giving up.
Pros and Cons of The Affiliate Lab
Pros
Course is packed with a lot of valuable information on affiliate marketing, website flipping, and monetization.
The course is taught by Matt Diggity who is a very successful online marketer.
Cons
The price is very high at $997.
There is no refund policy so you are gambling that the course will work for you.
The lessons are rushed and not thoroughly explained.
My Final Verdict on The Affiliate Lab
So, should you buy The Affiliate Lab? I would say it depends. If you have the money to gamble and are willing to risk it then go for it. The course does have a lot of valuable information that can help you become successful in affiliate marketing.
But if you are on a budget or are not willing to risk $997 with no guarantee of success, then I would recommend you look elsewhere. There are other courses out there that are far more affordable and have a refund policy.
If you want my recommendation on a much better way to start your online business, then keep reading.
There is a More Affordable Way to Get This Training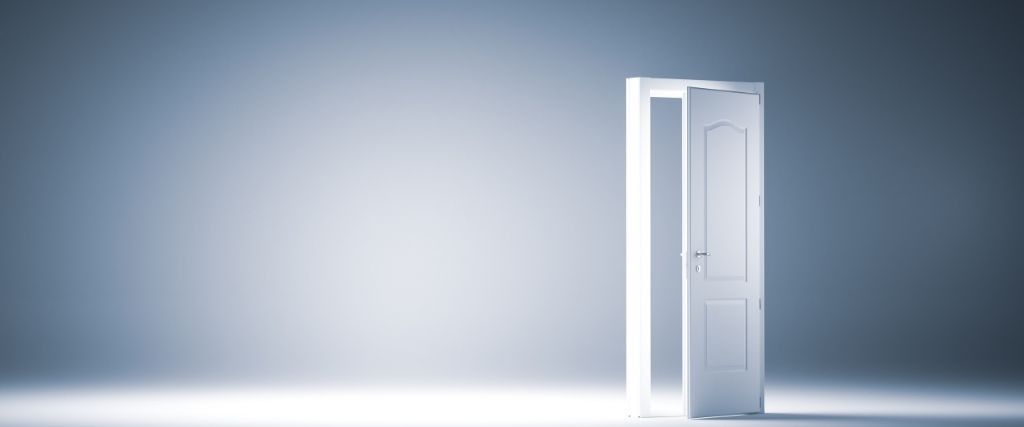 If you want to get training on affiliate marketing, website flipping, and SEO without spending $997, then I recommend you check out my #1 Recommend FREE Affiliate Training Platform. The training is top-notch, the community is very helpful, and you won't have to spend a dime.
If you have any questions or comments, please feel free to leave them below and I will respond.