Are you looking for a way to make money online? If so, you may have heard of Vorwerk Thermomix. Vorwerk is a multi-level marketing company that sells vacuum cleaners and other home appliances. But is the Vorwerk MLM a legitimate opportunity or is it a scam? That's what I'm going to attempt to answer in this article. I'll give you my honest opinion based on my own research into the company. So, whether you're thinking about joining Vorwerk or are just curious about it, keep reading!
What is Vorwerk?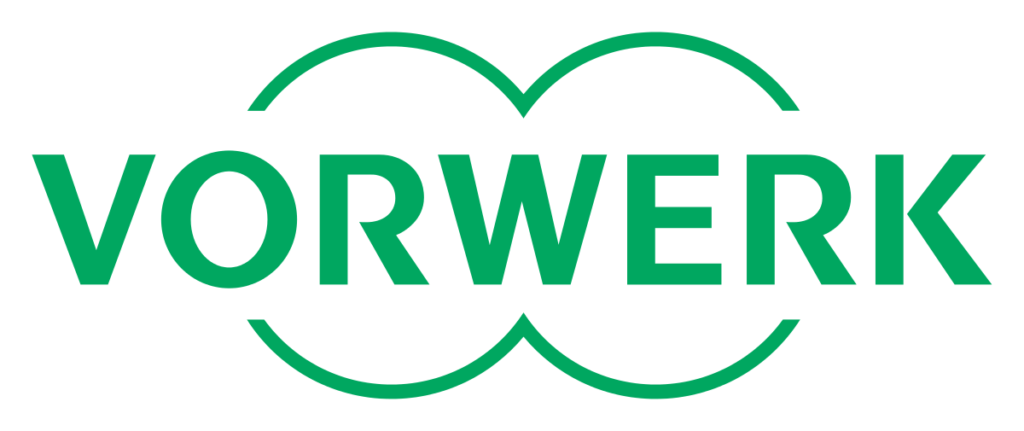 Vorwerk, or Vorwerk Thermomix, is a German Based company that specializes in quality household appliances. It was founded in 1874 by two brothers, Carl and Adolf Vorwerk. In the beginning the company got it's start in carpet and upholsteries.
Under new leadership by Carl Vorwerk's son in law, August Shneid, the company began to change direction. They began to produce gear units and electric motors for gramophones. This did not last very long as with the rise of radio, sales for gramophones dropped substantially.
Soon after, Vorwerk began manufacturing some of the first vacuum cleaners. This is what Vorwerk would be come know for until about the 1970s, when they began to expand into other household products. Through some major creative innovations, the birth of the Thermomix food processor was among their creations. It would become one of it's flagship products.
Today Vorwerk continues to expand it's household products base. The growing product lines range from ironing boards to it's newly acquired cosmetics brands.
What Products Does Vorwerk Offer?
Vorwerk is a company that is rapidly expanding it's product lines. It's main product focus has been in carpet/upholsteries and household appliances.
Follow My Proven 4 Step Formula
Whether you are just getting started, have some experience, or are an ultra-successful affiliate marketer, this 4 step formula is made for you!
Let's go into the different product divisions that Vorwerk offers.
Vorwerk Kobold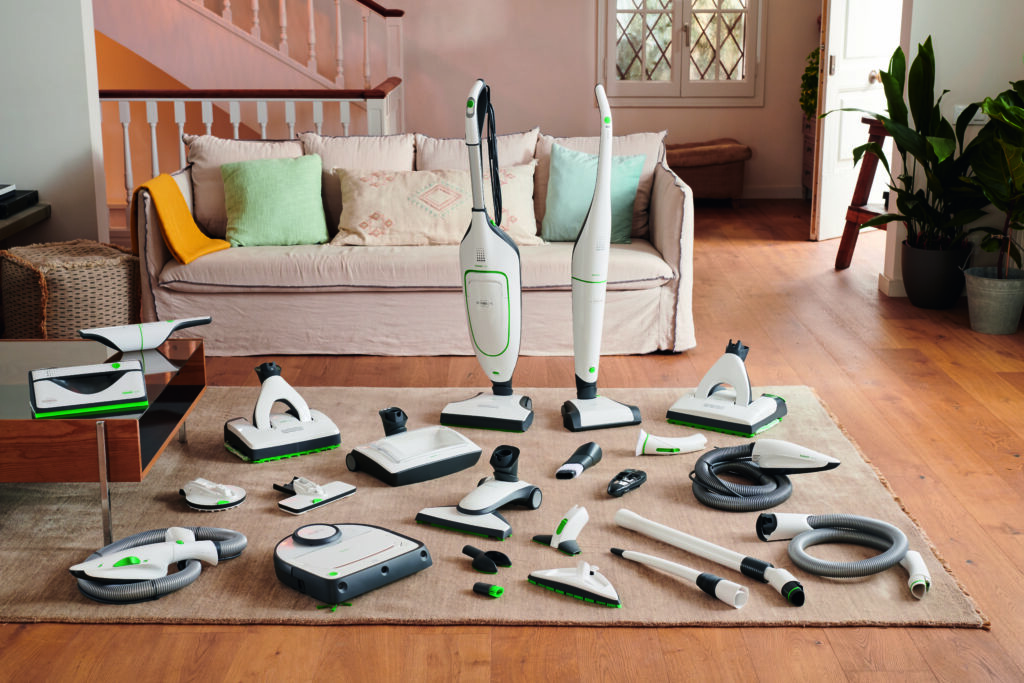 Vorwerk began as a carpet and upholstery company. So it is fitting that this product line still holds strong for them today. The Vacuums products that they produce are known for their sleek designs and quality engineering.
As technology has progressed, Vorwerk has expanded this line to include state of the art robotic (Neato) floor cleaners that will do your floors for you. Add-ons and Accessories that allow you to clean your carpet or floors with ease.
It goes without saying, that Vorwerk has continued to excel in the home cleaning industry. Since it's start in carpet and upholsteries, Vorwerk maintains a gold standard with it's products. Making floor cleaning easier for their consumers is what they strive for.
Vorwerk Thermomix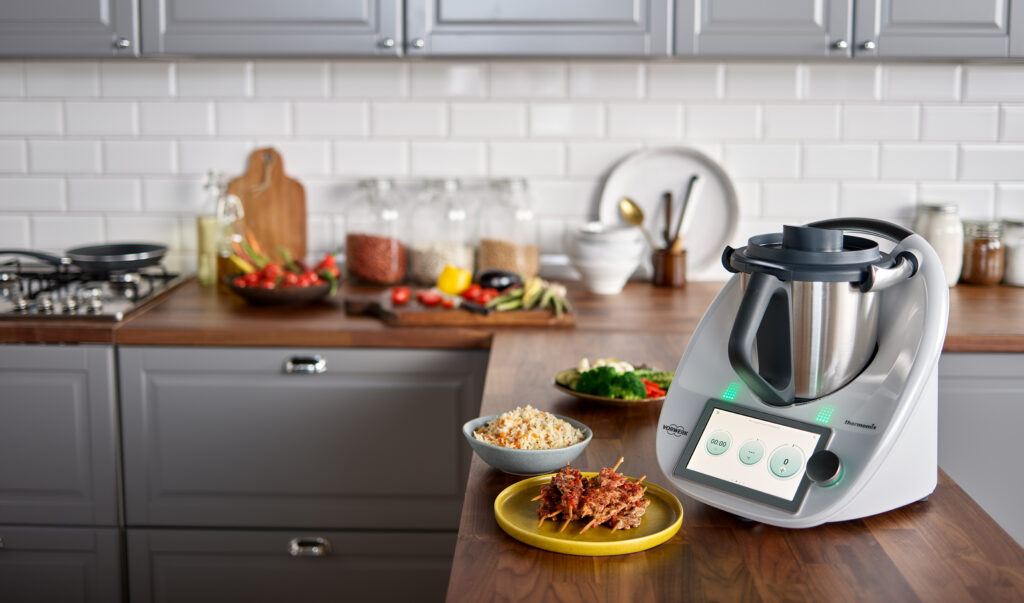 It's been over 50years now since Vorwerk introduced the Thermomix food processor. With new models being launched with advanced features, it's popularity continues to grow.
There is literally thousands of uses you can have for these Vorwerk appliances. Vorwerk has some of the best nutritional cuisine chefs that release new recipes for use with the Vorwerk Thermomix.
From Delicious summer smoothies to freshly made vegetable soup, these nifty appliances have made culinary projects a breeze for their consumers.
Vorwerk Temial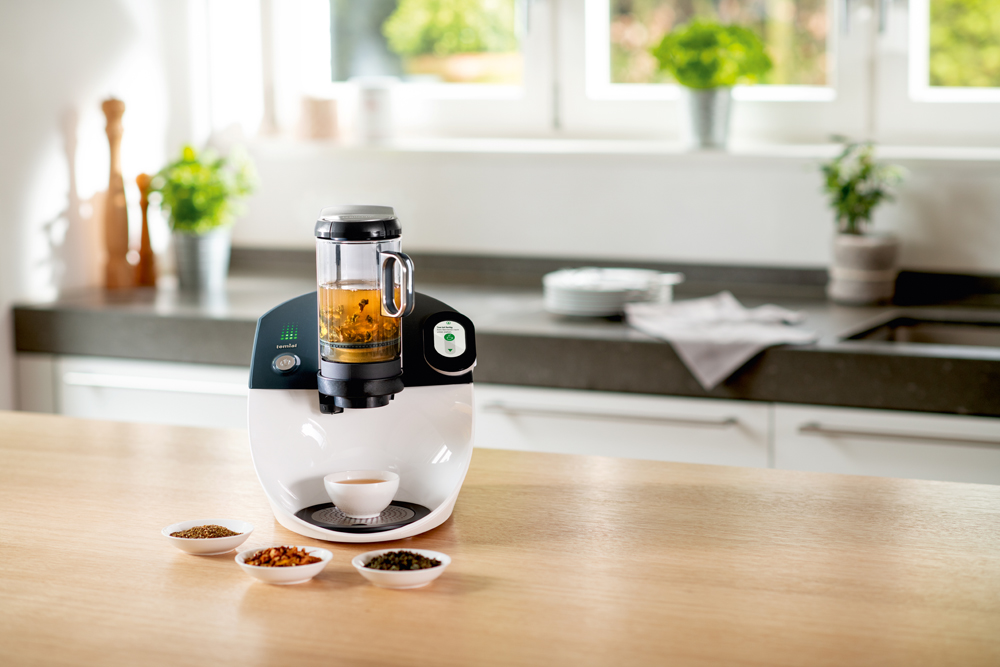 Upon the success of the Termomix food processor, Vorwerk continued to take it's products on a nutritional route. This spawned the launching of the Temial Tea Machine. Keeping on track with their theme of creating a healthier home life, Vorwerk has launched many products that give their consumers more of a holistic style in their homes.
Temial has been a huge hit for Vorwerk. Especially around the holiday season. The tea leaf infusing gift sets are of high quality and come in many different assortments. This variety continues to expand.
The Temial brand has made some major profit for Vorwerk. In 2020, sales for Temial were close to surpassing the Thermomix. This goes to show that, Vorwerks choice to diversify it's products with holistic appliances, was a very profitable decision.
Vorwerk Jafra Cosmetics
The newest addition to the Vorwerk family is Jafra Cosmetics. Though not as well known as brands like Avon and Maybelline, it still has quite a fan base. The company was founded in 1956 and was based in Malibu. Vorwerk acquired Jafra in 2005 and has continued on with their goal of creating quality direct sale cosmetics.
Jafra has a very diverse product line that includes shampoo, perfume, skin care lotions, bath products and of course it's main cosmetic products. Jafra cosmetics may be a little on the pricey side, but the quality really shines through in reviews of their brand.
Even though Jafrea was intended for direct sale, you can easily find them on Amazon. Along with other Vorwerk Brands.
How Does the Vorwerk MLM Work?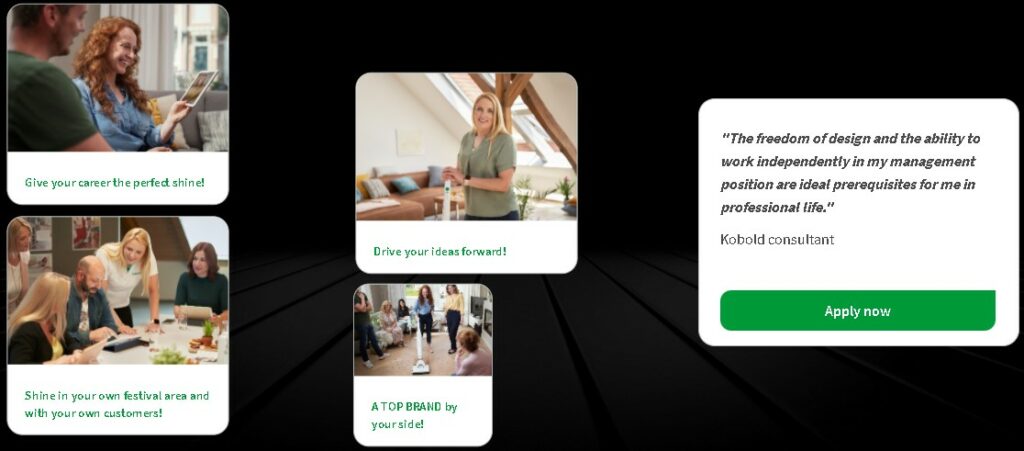 Since the 1930s, Vorwerk has used direct sale as it's primary business model. In their beginning, Vorwerk offered their own customer base opportunities to become distributors. Now they provide opportunities for distributors by going through an application process.
In order to become an active distributor in this company, you must first sign up as a prospective customer and accept their products. However- the process for signing up seems like it would be difficult since they do not make any information about how or what happens during initial enrollment available on their website.
Of course new distributors are hinted to make a new team under them. By building this strong group, they will be able duplicate the work. This of course sounds like the basic outline of any MLM. Recruiting a team will boost sales earning themselves an additional commission at every step along way.
Confusing Commissions
The compensation plan also remains hidden behind closed doors so I don't know too much more than that. It seems Vorwerk is very secretive about this opportunity. Even reviews from former Vorwerk distributors claim that starting off they were never able ask anything specific related towards these topics. Everyone who wanted commission info, only got vague hints from other distributors when asked.
The only bit of info was for sales of the Thermomix food processor. If a distributor makes a sale of these machines they get $280 per sale. However, with the expensive price tag on these appliances, it is reported that actually making any sales is a strenuous task.
As far as commissions on other Vorwerk products, not much is said. This to me is a major red flag for this MLM opportunity.
Can You Really Profit From This Opportunity?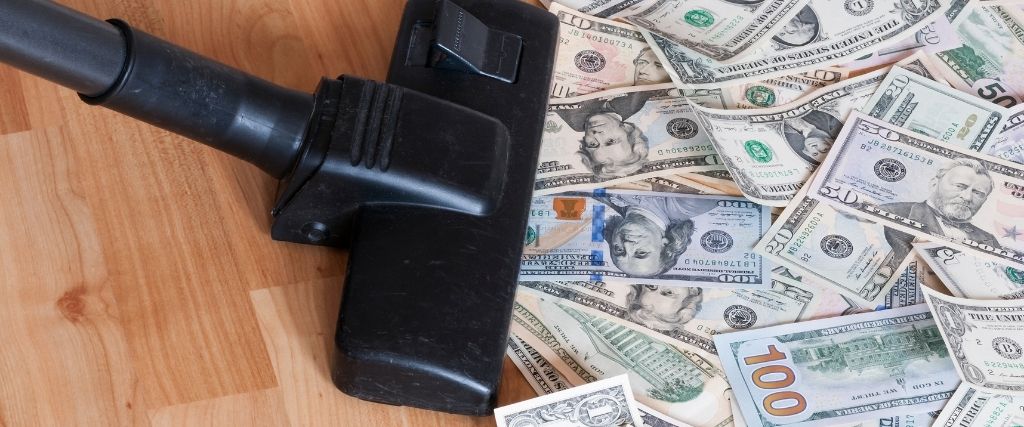 It's really hard to say for sure with the Vorwerk MLM. Yes, you can make some high ticket commissions on Thermomix and Kobold products, but as I stated before; these can be a arduous task to sell on a regular basis.
The fact that their compensation rates are not discussed before your initial sign up, is a pretty worrisome dilemma. This being after you go through a whole application and screening process to even be accepted to sell the products.
Now, Let's just say you do get accepted to be a distributor. You go through some training and choose which Vorwerk products you would like to sell. You set-up your sales method for online marketing, and you're ready to see the commissions come pouring in. The problem is nothing comes.
The truth of the matter is that some Vorwerk products are available for purchase on Amazon. Some for a cheaper price than direct sale. This can make it harder for you to make any sort of sales.
Pros and Cons
Pros
High Quality Products.
Already Established Client Base.
Cons
Must be Approved to Sell Products.
Commission Rates are Not Shared Before Signup.
Products are Highly Priced, Making them Hard to Sell.
My Final Thoughts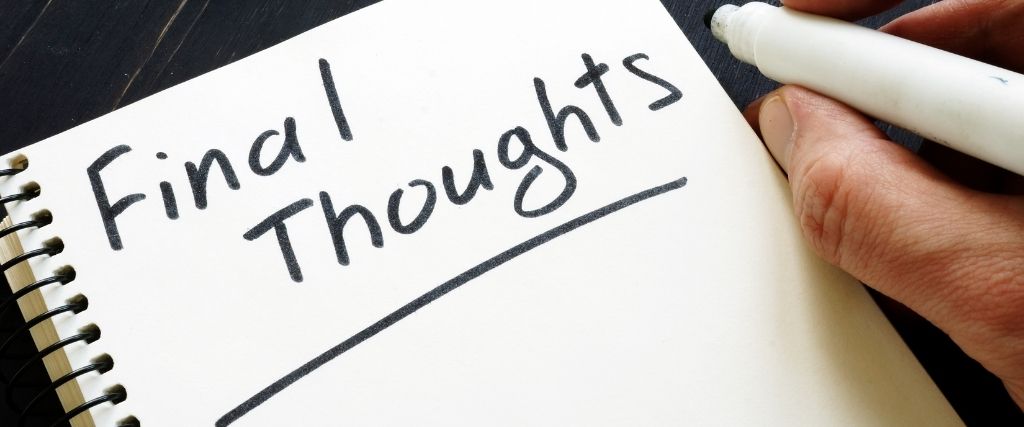 I do believe that Vorwerk has some amazing products. The company has been around for over a century, so they know what they're doing. The quality real shines through in their brand lines and customer reviews do praise these items.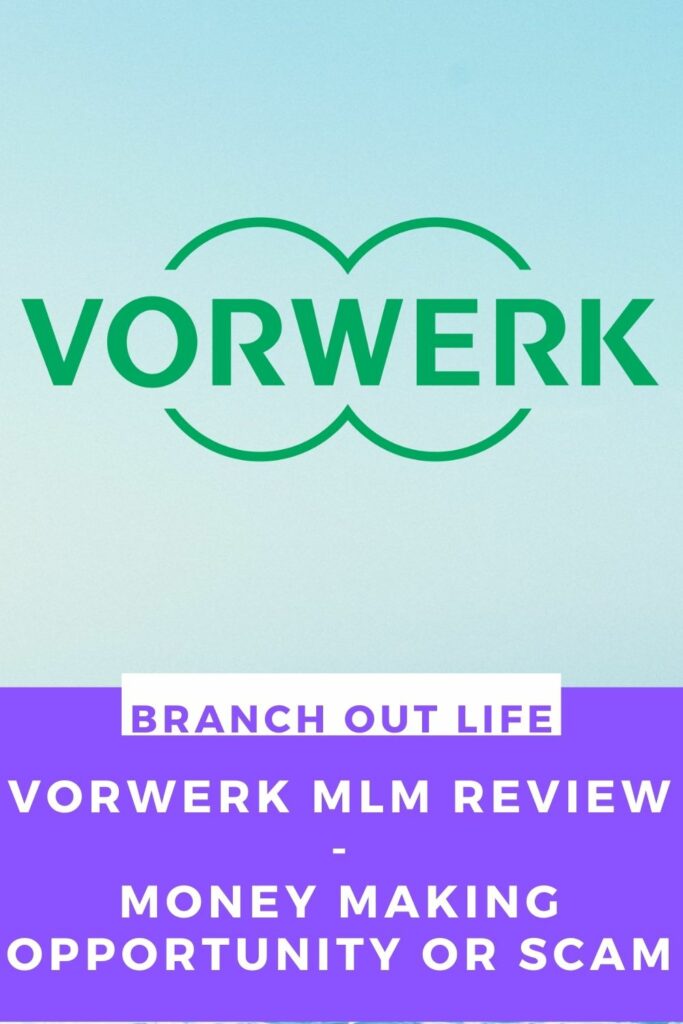 However, as far as a being an income earning opportunity, Vorwerk really gives off a shady vibe. When a person is interested in any MLM opportunity, it should be important for the company to be transparent in what the opportunity offers. The fact that Vorwerk does not give much info about what they offer their distributors, makes the idea of becoming a distributor unappetizing.
I can't really recommend this MLM opportunity based on that fact alone. If they were more open about the benefits of becoming a seller of their products, then I might say give it a shot.
That being said, I would recommend their products as they are of high quality and are focused on improving your home lifestyle. The prices may be up there but with quality products comes more expensive prices.
A Better Solution to Earn an Income Online
The problem with Vorwerk and other MLM companies, is the very complex way you must work to earn any commissions. Setting up a team, training that team, while trying to make sales of your own; can be a complete headache.
Then there's the fact it is not a guarantee that you will make any sales at all. Most people going into MLMs, end up spending way more money than they are actually making. Needless to say they ultimately jus give up.
There is a better way to earn an income online. Check Out My #1 Recommended Free Training Platform, that helps you start a profitable business online. You are not alone in this, as you will have a whole community of successful entrepreneurs helping you every step of the way. Start Your Free Membership Below.
Join the #1 Free Training Platform and Start a Profitable Business Today!!
Is MLM Actually Profitable?
See Why I Choose Not to Go Into MLM
Learn how to earn revenue with affiliate marketing and leave the MLM opportunities behind.