So, you've decided to get into the world of online business. You hop on your laptop to research articles and videos on the topic. While browsing you continue to see ads and videos of a charismatic, witty guy with a rather stylish beard. Every time you see him he is flashing money around and talking about the benefits of affiliate marketing. So, who is this energetic guy? His name is John Crestani.
John is quite the Legend in the world of online business. His journey of going from rags to riches, using affiliate marketing, continues to be an inspiration to many aspiring online entrepreneurs.
In this article, I'm going to give you a rundown of what John Crestani is all about. I'll explain what he offers as a teacher of affiliate marketing, and I'll give you my honest opinion on his methods.
Who is John Crestani?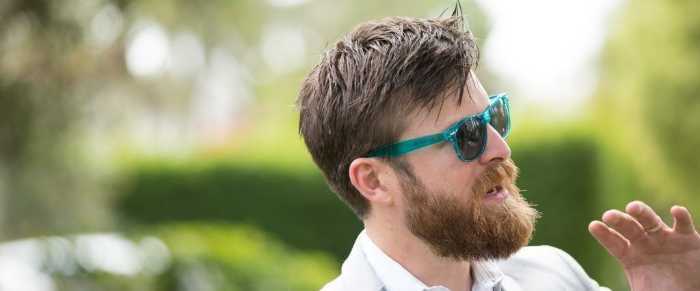 John Crestani is a well-known "internet marketer." He's a YouTube celebrity and self-described expert in all types of sponsored advertising, including Facebook Ads, Google Ads, YouTube Ads, and Native advertising networks.
Crestani is notable for his extensive YouTube advertisements, which promote his online courses in the field of affiliate marketing. If you've spent any amount of time on YouTube you will likely recognize Crestani as the charismatic internet personality who shares online income methods.
It is through these methods, that he promises to teach people ways to improve their online business and build wealth.
What's John Crestani's Story?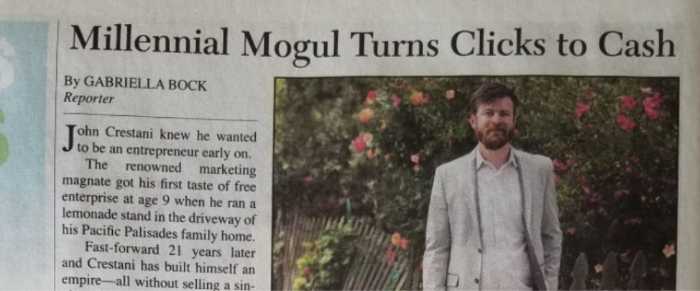 I think the thing that makes John's journey to Super Affiliate so compelling, is how relatable his story is to aspiring entrepreneurs.
Follow My Proven 4 Step Formula
Whether you are just getting started, have some experience, or are an ultra-successful affiliate marketer, this 4 step formula is made for you!
In his early 20s, John Crestani was kind of lost. He had no idea what career path he wanted to take in his life. This leads him to travel, in the hopes to find himself.
John spent a few years traveling from the U.S to Asia, and back again. He searched inside himself for an answer to his quest for purpose. He struggled for a while until he came upon a book that changed his life.
The book John came across was "The 4 Hour Work Week" by Tim Ferris. It was this book that John describes as his "red pill." John felt an immediate connection to Ferris' work and decided he wanted to be a Super Affiliate just like him. Making money online became John's new passion. John claims his life was never the same again after reading Ferris' famous book.
John Crestani's Transformation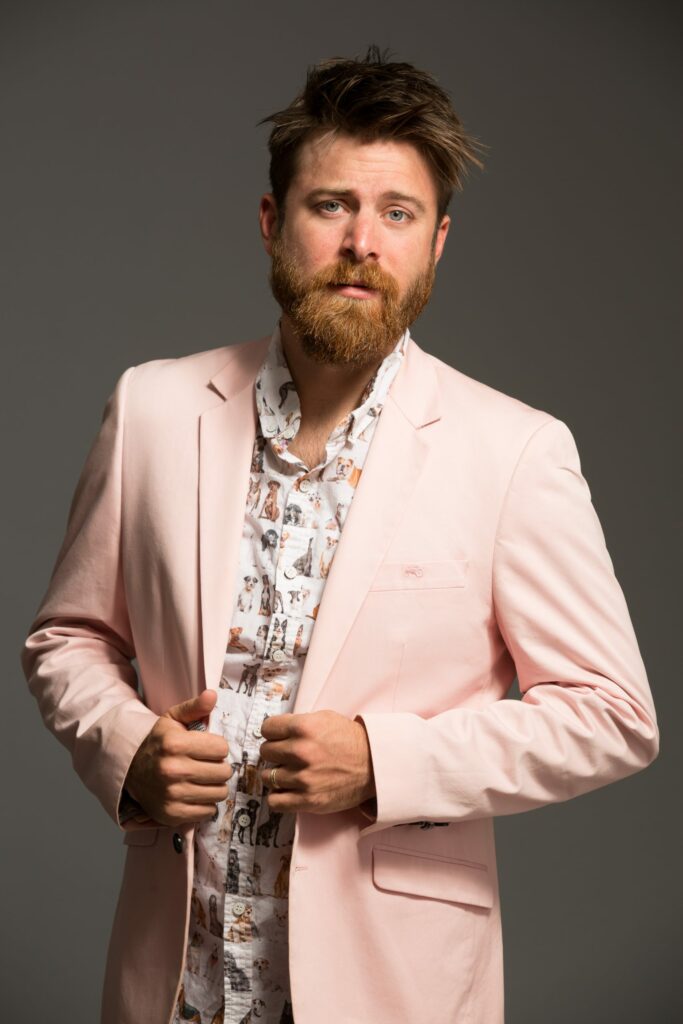 Eventually he returned to the States and began working for a marketing firm. This was short-lived as he began to feel overworked and underappreciated by his employer.
Remembering the teachings he learned from "The 4 Hour Work Week", John realized he needed to make a change and focus on building income streams outside his job. He made this his personal goal and he started his online journey as an affiliate marketer.
In under 2 years, John Crestani was able to leave the job he hated and create a successful online business that allowed him to live life on his terms. John attributes this success to the teaching and training he found online. He now spends his days teaching people how to make money online, growing a successful business of his own, and getting lots of rest as he dreams of ways to travel more in the future.
What is Affiliate Marketing?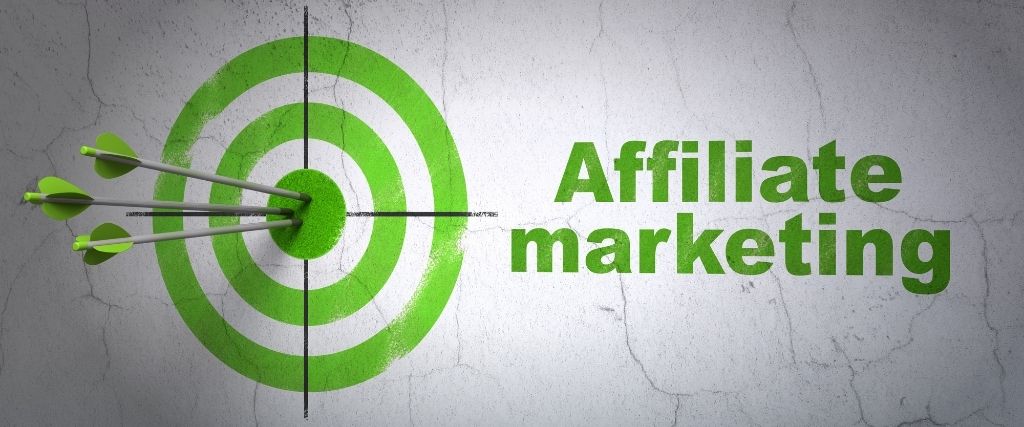 So, now that you know his story, it's time to learn about the business model that gave John his success.
John Crestani teaches affiliate marketing. Affiliate marketing is a type of performance-based marketing in which a business rewards one or more affiliates for each visitor or customer brought by the affiliate's marketing efforts.
Here's How it Works in a Nutshell:
You Sign Up to Be an Affiliate for a Companies Product or Service.
You are Given an Affiliate Link Which You Can Use While Promoting.
When Someone Purchases that Product or Service Using Your Affiliate Link, You are Credited with Making that Sale.
The Company pays You a Commission (This can be One-Time or Recurring) for Making that Sale.
If you would like an in-depth explanation of Affiliate Marketing, then check out my Post Below.
What is the Super Affiliate System?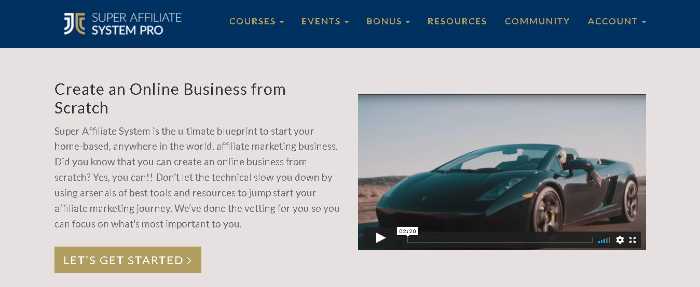 There are many courses John Crestani promotes to help his followers boost their income. John makes this easy for potential Super Affiliates through the use of what he calls "The Super Affiliate System."
SAS is an Affiliate Marketing Training Platform that teaches its members how to start a profitable business online. It consists of a 13 module course that gives you all John's valuable lessons in over 80+ instructional videos.
This innovative course platform is the product of all that John has learned in his 15 years of internet marketing. He has poured all his knowledge into these training courses in the hopes that his members can find the same path to success that he has.
What Does John Crestani Teach on this Platform?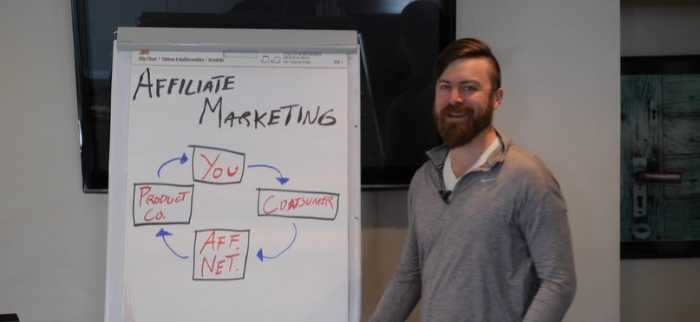 John's system is actually a pretty simple process that breaks down like this:
| | |
| --- | --- |
| Joining Affiliate Networks | John discusses the top Affiliate Networks that he Recommends. John tells you what they are and how to join them. |
| Creating an Affiliate Website and Sales Funnels | Next he teaches you what it takes to get started with your own profitable website. John instructs his members on how to make their webpage look professional, how to get traffic, and how to convert sales. John makes sure that all of this is done in a way that creates the most profit possible |
| Using Various Ad Networks | John also discloses to his members how to use different ad networks. Google Ads, Facebook Ads, YouTube Ads are all different sources that John has personally used. |
| Converting | Going into detail, John instructs his members on how to easily convert sales. He walks you through the simple steps of creating a potential customer, making an offer that appeals to them, and reaching out to get that sale. John knows that it's one thing to get someone to click on your Ad, but you have got to know how to handle the offer that you are making. With this lesson, he Guarantees that his course will teach anyone how to do this. |
| Monetizing | John covers Monetizing your site. SAS members have the option to monetize their websites through selling products, selling services, or using a membership area. John shows you what programs he likes to use and why for each method of monetization. |
| Scaling Your Business | John goes over how you can scale your business to unlimited levels. He teaches his members how to build a mailing list, use up-sells and down-sells, and even offers affiliate marketing coaching. John is always watching for new opportunities that expand the earning potential of his members. |
Check Out My Full Review of Super Affiliate System Here
Do the Methods that He Teaches Work?
John's Methods not only work they are in my opinion Mandatory for Success!
I've been in online marketing now for over 7 years and I still learned a ton from John. John is the real deal and he wants to help his Super Affiliates build a legitimate business that continues to grow, rather than just make them some quick bucks
How Much is The Super Affiliate System?
The price to join the SAS course can be pretty hefty for some, but in my view, it is well worth it.
Starting member cost is $997. However, One thing to keep in mind is the lessons, tools, and resources given to you are worth well over $5000. So, this is an opportunity that you should not pass up.
Also, John offers a payment plan in which you can pay for the course in 3 separate payments. You will still get immediate access upon your first payment.
Is Joining His Super Affiliate System Training Worth It?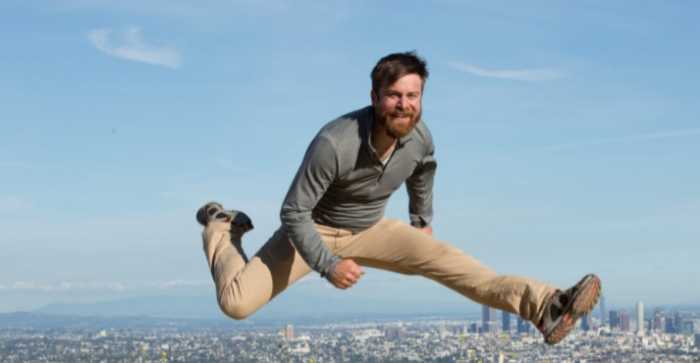 I must say when I was looking into some of John's training I was skeptical. I didn't know if it was just another get-rich-quick scheme or if it really was a legitimate blueprint to success. John proved that his training is the real deal!
He has made it easy for beginner entrepreneurs to get started and actually understand each step. John is a great teacher, just watching him do a webinar can help you grasp the concept that he's trying to teach. He is always available through email or even on Facebook if you have any questions or need any help with anything that he covers.
Is He Legit or Just a Conman?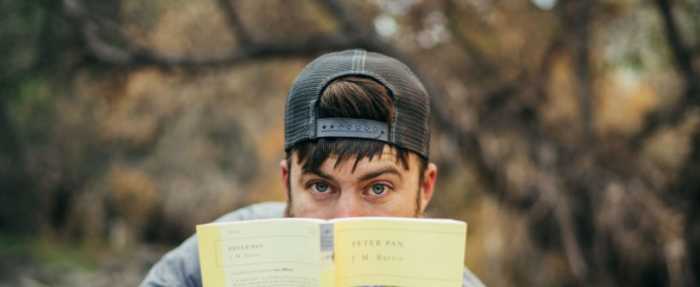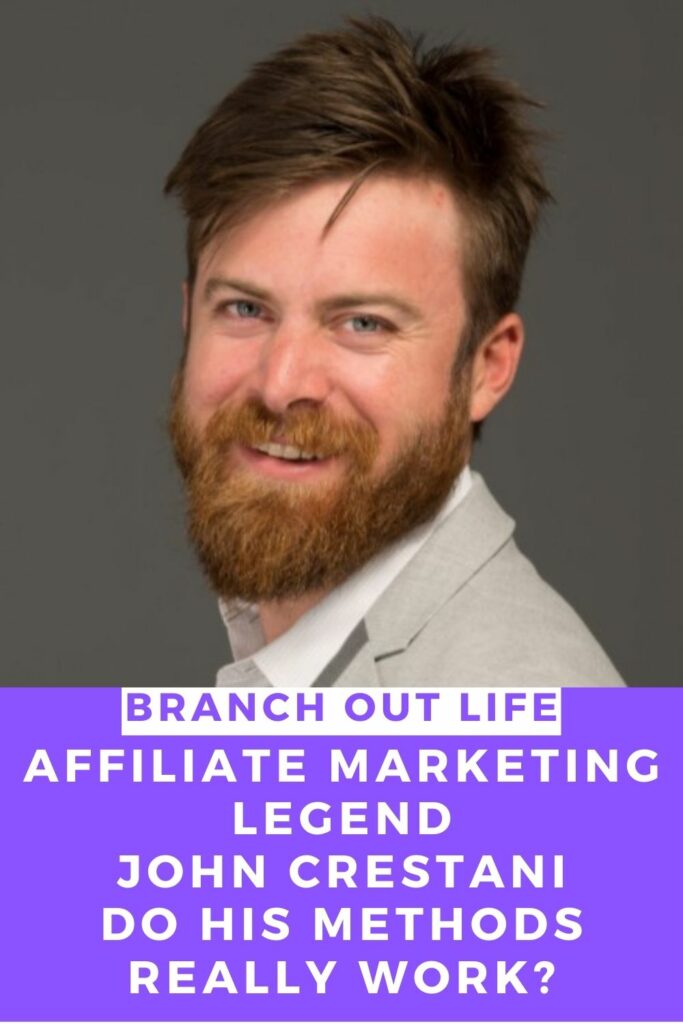 John is not just doing this to rip you off. I mean, Yes he does earn money off this course but you can see that he really wants to see everyone succeed and achieve the level of success that he has.
He has truly made it possible for his SAS members to make a lot of money. He has a motto that if you succeed then he gains that success as well.
I know John personally. I've seen him do the same exact things for me that he does for his SAS members. John goes above and beyond to help each member create a profitable business with no strings attached. He has let me in on some of his most personal life stories and I can tell you John is one of the most honest, generous, and hardest working people that I have ever met.
My Final Thoughts on John Crestani
Overall John's training is worth it. John will help you successfully take an idea and turn it into a profitable business that has the potential to grow unlimitedly. John does not hold anything back in his course, so Success is Assured!
If you are interested in trying out The Super Affiliate System, I have been permitted by John to grant you access to his Training Work Shop. These Webinars that he holds are not often so you will want to act quick.
Get Access to John Crestani's Free Training Workshop!!!
Is There Any Better Training than John's Teachings?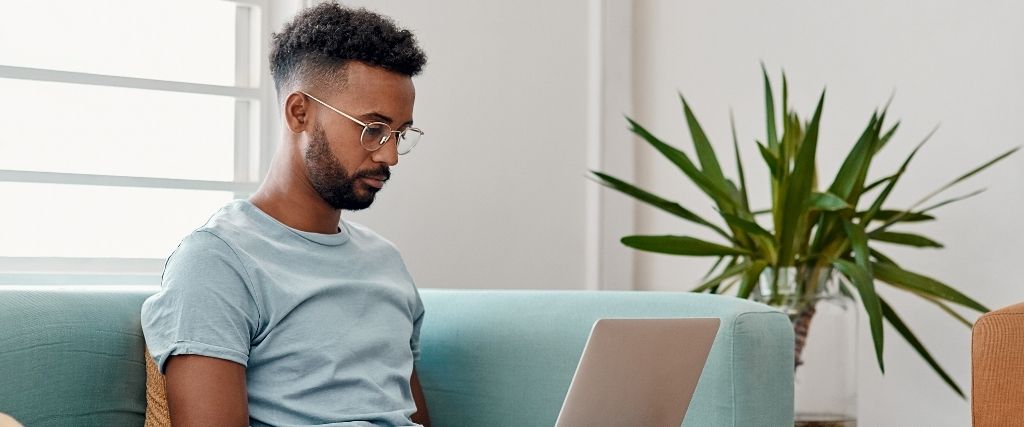 The only downside to the Super Affiliate System would be the price. It's pretty safe to say that most beginner online entrepreneurs, probably don't have $997 to shell out for this training.
What if I was to tell you that there is another Affiliate Training Platform that can teach you exactly what John Crestani teaches for FREE!!
Check out my #1 Recommendation for Free Training in Affiliate Marketing. Not only will they teach you John's methods but you will learn all aspects of starting a profitable business online with Affiliate Marketing.