Email Marketing has become one of the most lucrative tools that entrepreneurs can use in the online business world. It has been reported that the average ROI (Return on Investment) in email marketing is, $42 for every dollar spent. This has attracted many into learning the secrets of this marketing method. In this Inbox Blueprint Review, I will be going over one of the most popular email marketing courses around. I will be going over what this course is about, What you will learn, and I will help you determine if this learning opportunity is for you.
What is Inbox Blueprint and Email Startup Incubator?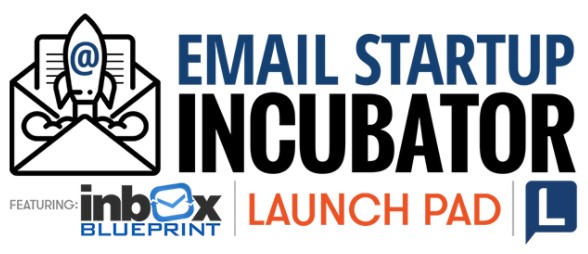 Inbox Blueprint is an email marketing course accessed on the Lurn Online Course Platform. It is a part of a packaged course called Email Startup Incubator. So technically when you purchase access to Inbox Blueprint you are actually purchasing this package deal. You also get access to a software called LaunchPad, which I will explain in a moment.
This course is taught by Anik Singal, who also is the founder of Lurn. In this course Anik has packed 194 lessons on mastering email marketing and over 806 hrs of training.
I must say that this is the most extensive and thorough course on email marketing that I have ever had the chance to go through. However, the material is really rushed and not much time is put into the student getting a full understanding of the lessons. There is a lot of things to go through in email marketing, and I can see why the lessons are hastily put together but when it comes to a marketing method of this caliber; a full understanding of the material is a must.
A Quick Rundown of Email Marketing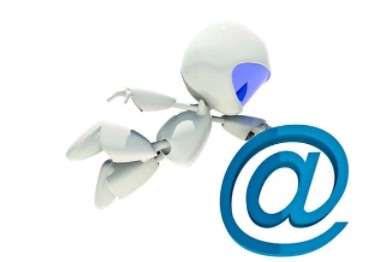 Before I go further in this review I would like to go over what email marketing is.
Email Marketing is a form of marketing where you can promote a business, product, or service through emails. This can be very powerful in that it can help you grow and scale your business in many ways.
Customer Awareness of your latest promotions or product launches.
Brand Awareness in General.
Lead Generation and Email List Growth.
Keeping Customers Engaged with Your Product or Service You Offer.
Again, Email Marketing is a very profitable channel of online business. In fact most online entrepreneurs report that a majority of the sales they make derive from their email campaigns.
Follow My Proven 4 Step Formula
Whether you are just getting started, have some experience, or are an ultra-successful affiliate marketer, this 4 step formula is made for you!
Ok, now that you know what email marketing is, we can continue on with the review.
Inbox Blueprint Review – What is LaunchPad?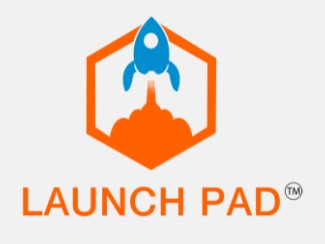 LaunchPad is a software that students are given access to when purchasing theEmail Startup Incubator packaged course. It can be quite the headache trying to figure out how to get an email marketing business started for yourself. With LaunchPad, students are taken through 5 steps that guide them through the whole process from scratch.
Below you can see the exact 5 steps.
| | |
| --- | --- |
| Configuration | In this step you will be choosing a niche. A list of some recommended niches is given, so this process is just picking what you feel suits you. |
| Email Campaign | Here you are directed to the autoresponder service Sendlane. This is the email service you will be connecting with LaunchPad, so here you will create an account. |
| Affiliate Offer | Next you will sign up for a Clickbank account or use an existing account. The neat thing about this is that LaunchPad will collect offers from Clickbank and present the best ones based on your chosen Niche. |
| Free Report | Here you will create your Lead Magnet, which is a Free Report that you will offer leads in exchange for their emails. This is basically done for you but you can customize the final draft. |
| Funnel Design | In this final step you go through the process of creating your email sales funnel. Starting with designing your autoresponder sequence, setting up your opt-in/thank you pages and customizing your funnel; you will have this set quickly. |
My Opinion on LaunchPad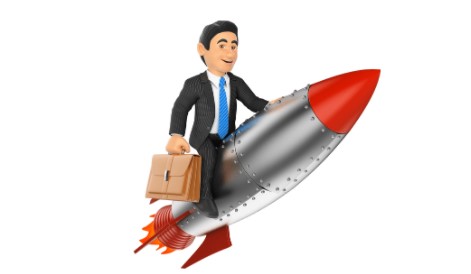 While I really do like this aspect of the training, I just can't bring myself to say I back the way it is put together. It just reminds me of a lot of DFY systems that are on the market, that are cheaply created to give the user a janky basic outline of online marketing.
Don't get me wrong, this is a good way for beginners to understand how the process works and functions, but there are a lot of points that are missed when learning in this fashion.
Also I am not to keen on Sendlane being the only autoresponder that you can use with LaunchPad. There are other autoreponder services that are way more budget friendly and frankly better quality. Really, this is just a way for them to earn a recurring commission from students of the course.
Inbox Blueprint Review – The Instructor Anik Singal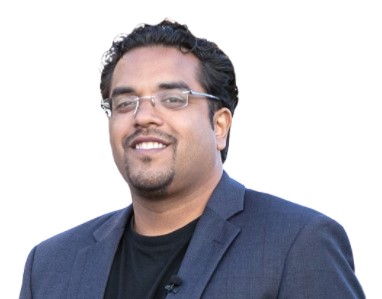 Anik Singal is a hugely successful digital marketer, who is the creator of the Lurn training course platform. He's got quite the resume with over15 years of experience in the industry; he has helped over 150,000 aspiring entrepreneurs create their own business online.
He definitely knows his stuff and has been featured in many high profile business magazines and websites. After reading his story on his rise to success, you can see why so many are interested in his teachings and methods he has used. You can read his Story Here.
With the creation of Lurn and it's courses, Anik has truly made a statement in the online marketing. He really does love teaching people to find success in online business, and you can tell that through his magnetic nature during his lessons.
What is in the Inbox Blueprint Course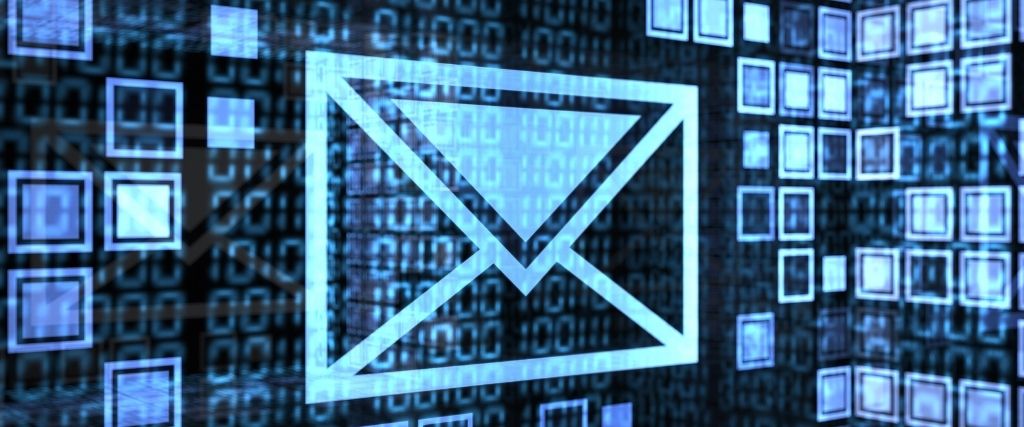 The Inbox Blueprint course itself is quite amazing. Packed with days of email marketing training, it consists of 8 lesson modules, bonus classes, and extra tools that can set you up on the right path to a profitable business. Below is a walkthrough of what you will get.
On-Boarding– This entry module is very important in that it teaches you how to get into the right mindset to implement the methods and techniques that you learn.
Introduction: Understanding the Business– A welcome module from Anik, where he gives you tasks to get you the best chance at success during this course.
Free Business Consultation– One of the best perks of this course is you get to have a 1 on 1 consultation to formulate your own business plan in email marketing.
Beginning of Lessons
Module 1: Different Kinds of Email Business– Anik explains what you should expect to learn in the course and the different avenues of email marketing you can take your business plan through.
Training Module 2: Picking a Niche– The important process of niche selection is discussed and followed up with an study of organic business growth.
Module 3: Making Money– Here you will learn about monetization of your business and what to expect when monetizing your email list.
Training Module4: Creating the Pages and Gift– You are taken through the steps of Building your email list. Anik will explain the psychology of growing your list.
Email Marketing Lesson
Module 5: Your First Emails– Trust is explained as being an important factor when interacting with your Leads. Earning a customers loyalty is a must.
Training Module 6: Generating Traffic– Now you will go over different traffic methods and the risks you must take to scale that traffic, enabling you to utilize it's rewards.
Module 7: Broadcast Emails – Here you will learn about Broadcast emails which are the most effective tool you can use. Also, Anik will go through 3 Keys to an Effective Email.
Training Module 8: Scaling Your Business– After you have everything set and are starting to see progress, Anik will show you how to scale your business through investment.
Bonus Features and Extra Training
LaunchPad Training– a thorough training on mastering the steps of the LaunchPad software.
The Monetization Center– Advance techniques on monetizing your business.
Bonus Training and Resources– Live training recording and DFY templates to help you start up.
Training Replays– Here you will find recording of live trainings and interviews from 7 figure Entrepreneurs.
Is it Worth the $997 price tag?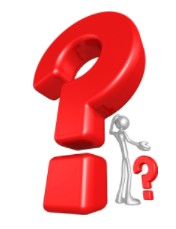 This is a tough question, because while I do think this training is some of the best I've seen for email marketing; I can't really say it's actually worth what is charged. So. my quick answer for this is Yes and No.
As I said before, as thorough as this course may be, it leaves out some major things that play integral parts in email marketing. Sure the basic outline of how an email marketing business is there, but things like websites, Ad creation, Tracking, Structure/Organizing, Segmenting, ROI calculations, and so much more are barely explained.
In my opinion the price is just way to much for what is actually given in this course. Most beginners starting out will find it hard to be able to afford such a price. Not only that but then there's the cost you will pay on traffic and other expenses in the training.
The fact is there are training platforms that will teach you the same thing that this course does for way less.
Check Out My #1 Free Recommendation Here.
Inbox Blueprint – Pro and Cons
Pros
Really Amazing Training
Instructor is one of the Best in the Biz
Good for Seasoned Marketers
Cons
Way Over Priced
Major Training is Left Out
Some Expenses in the Course are Unnecessary
Training is Very Rushed
Conclusion
While I have mad respect for Anik Singal, I can't actually fully endorse this course. I have seen other training courses done by him and have truly been blown away by the vast knowledge he has. However with Inbox Blueprint, I found things to be just simply thrown together and very basic.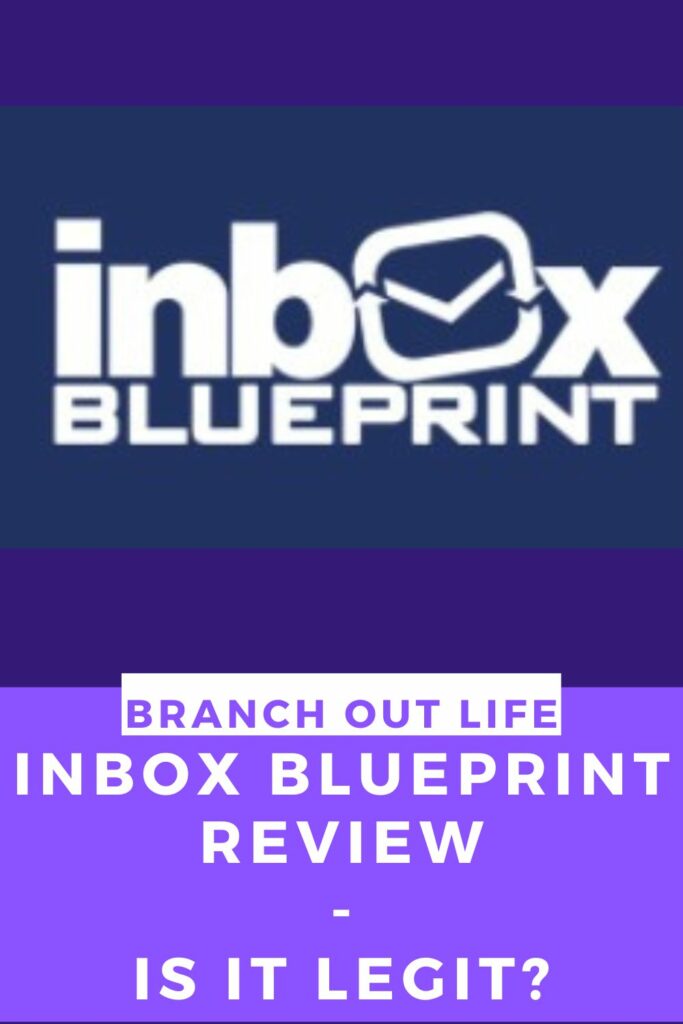 It just feels like there could have been a lot more put into this course, especially with the high price tag put upon it. I mean don't get me wrong, this training is very valuable, but I do think it would be more suited for seasoned marketers that could afford it. Starting of as a beginner would be a very huge dent to the wallet.
In all, I'd honestly like to commend Anik for putting the work in and sharing his knowledge with others on email marketing. Being it such a lucrative marketing method; he really does show exactly how one could make millions in a short amount of time.
I personally have used email marketing for years and I can honestly say that it has helped me scale my own business to un imaginable levels.
My Final Thoughts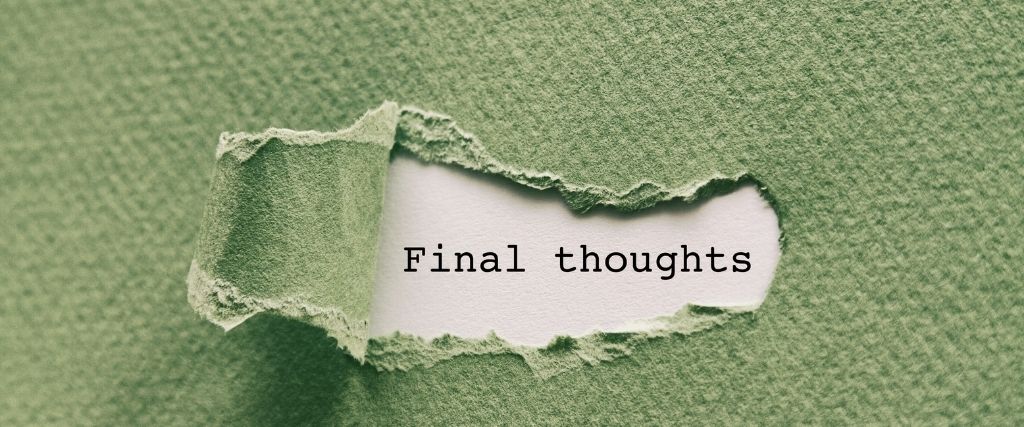 So, is this course for you?
Well, I say if you got the funds for the high price they ask, then go for it. It truly is an amazing course and you definitely will learn things from it that will set you in the right direction.
Now, I do have another option for you. What if I said that there is a training platform that will teach you everything that Inbox Blueprint teaches you and so much more, but for FREE?!
That's right. Check Out My FREE #1 Recommended Training Platform, that will teach you how to create a profitable business online. You'll get 2 free websites, Free training courses, Hosting, Coaching, Live Classes on a variety of subjects, A whole community of successful entrepreneurs ready to help you, and I'll be there to back you every step of the way. Start Your FREE account now.
Let's see… $997 or FREE? Kind of a no brainer.