Hello fellow entrepreneurs and welcome to my MoneyCraft Reloaded Review. Today I'll be going into a subject that is all sorts of nostagic for me. See, Back in my early days I used to be a big time gamer. I remember my buddy and I going to the neighborhood store and going through loads of quarters together on Street Fighter 2 (Yes, I'm that old lol). Those were the good ol days of gaming, when there was actually arcades. Now everything is all home consoles and online gameplay. Which is fine, I mean I knew video games would continue to evolve but I never would have imagined the technology that are integrated to them these days. One thing I did see was how powerful a money maker video games would become.
Today video games have become a $159+ billion dollar industry, and it shows no sign of slowing. In fact it's been predicted to reach over $200 billion by 2023. So it goes without saying that the idea of starting a business in this industry can be very profitable.
Recently there is a product that just launched on Warriorplus called MoneyCraft Reloaded. I'm going to go inside this product to reveal if this system can give you a 1up for your online profits, or if it means Game Over.
MoneyCraft Reloaded Review – What is It?
MoneyCraft Reloaded is a software based on the concept of flipping video games. It is an upgraded version of a product that launched last year and has seen some success with it's buyers. The creator, Ijlal (I believe it is prounounced I-J-LaL), claims that he stumbled upon this method of making money through some fellow college students that used this system to make extra cash.
This is actually the same formula that companies such as Game Stop, use to make profit on used games. It is an interesting concept to utilize, but it somewhat makes me question if it is legal. I'm going to give the creator the benefit of the doubt, and I will assume that all legal areas are covered here.
Now, How does it work?
Follow My Proven 4 Step Formula
Whether you are just getting started, have some experience, or are an ultra-successful affiliate marketer, this 4 step formula is made for you!
MoneyCraft Reloaded Review – How Does It Work?
So, when you purchase this software you are given a 2 part training session on how to set things up, and also a tutorial on making the system work. If you've ever tried your hand at droppshipping, then you would know this strategy well, as it is basically the sme thing.
You choose what games you would like to try and sell. Using the software you search for the cheapest and best price for these games. At this point you have to do a little investing. You purhase the games for the cheap price, then you are able to post those games on your own online shop. Once it is posted you can charge a higher price than what you paid, which gives you profit. So in theory, you could make a pretty good profit depending on how much you would want to charge.
This my friends is the art of flipping video games.
Below you can view a full walkthrough of how the system works.
On the sales page the claim is that you can make thousands a month using this method. It also claims that by using this software you can expect to see results in 24-48 hrs. As with a lot of products of this nature I am usually a bit skeptical. However, the business model used is basic drop shipping, so in theory you could make sales right away. Keep in mind you would be making an investment by purchasing the games at a low price. How much you make depends on how much you would be willing to pay into it.
If you decide to purchae this product you are then given options to upgrade your purchase. Below I will outline the upgrades and what you would get with them.
MoneyCraft Reloaded Review – The Buying Process
The front-end is pretty cool. As you probably would have guest their inspiration for the name is from the popular game "Minecraft", hence the theme of the page is in an 8 bit gaming style. At the top of the page they state that it is an "Automated 1-Click Flipping System" that can make you $20-$50 consistently. It also states that the system is able to do this without Traffic, Emails, or Experience. Apparently the Beta Testers have been making $100+ daily.
Below this is a video from the creator giving you a general idea of the method and how he came upon it. As you scroll down further, there are some testimonials from people that are using the system and getting results. After this it becomes a pretty lengthy explanation of why the this system and the video game industry can make you thousands a month.
As you proceed further you finally come upon the Buy button. Clicking this will take you to checkout where you can purchase MoneyCraft Reloaded for $47.
If you purchase you will then be taken through the upgrades.
Upgrade 1: Cheat Code – $47
Reveals a loophole that you can use to keep more profit from you sales.
Also you are given Pro version of the software that automatically pinpoints the best games to choose that are in demand
Upgrade 2: Power Up- $97
This is a 12-month membership where the creators will send you info on what games to choose, where to buy, and when to sell them.
The research aspect is basically done for you monthly.
Upgrade 3: Boss Level – $197
This is a "hold your hand upgrade", where everything will be set up for you.
You will work one on one with them, as they choosethe best games to sell.
Your whole system account is set up for you.
They make sure that you profit.
Pros and Cons
Pros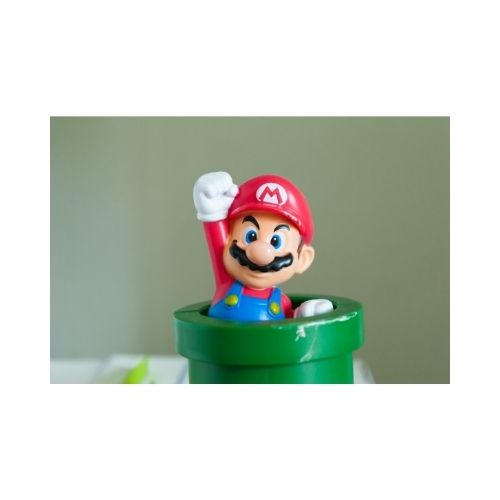 Flipping video games is actually a pretty profitable business model. The demand continues to skyrocket.
System is modeled after Drop shipping, so you are bound to make some profit
The video game industry is highly profitable. With this system if you put the work in and invest, you could see some major earnings.
Cons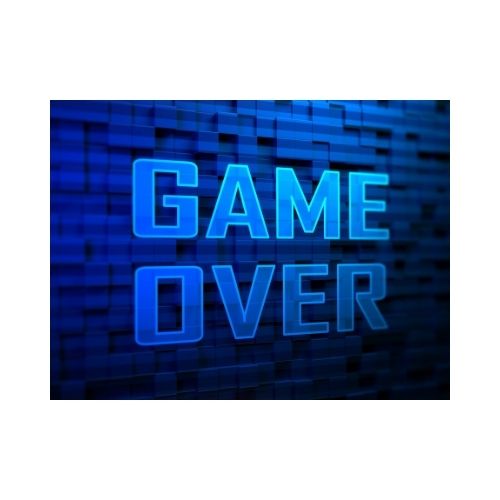 While it could be profitable I'm not quite sure if this system is legitimate. The creators refer to the place where you sell games as their "secret platform". Just sounds a bit risky, but of course it could just be a drop shipping site which they have created.
The testimonials seemed fake. The main one that is shown has a 72 year old man that just states he made his money back.
While there is profit to be made it would take some major skill to know what the gaming trend will be. The upsells can help you with this but even then there is no guarantee that you will profit.
You will have to invest without knowing if you will get any sales. In any business model when you invest you must have the knowledge of knowing it will turn a profit for you. In this you are just taking a gamble.
My Conclusion
MoneyCraft Reloaded is a very innovative software. Taking the business model of flipping a popular product, such as video games, and making it so others can profit is brilliant.
So, would I recommend this product? Yes and No.
If you are in the know of video games and all the trending facets of it, then I would say yes. Go for it. This is something you could try out. It definetley could be profitable for you.
Even if you just have a bit of knowledge on games, then yeah I would say try it out.
Now, if you have no knowledge at all, then it would be pretty risky for you to invest in a method like this. Like I stated earlier, you would be blindly investing and all you might end up with is a big fat $0 in sales.
Also the whole idea of this product is pretty questionable, but if you are a person who's willing to take risks ;then by all means go for it. Hit the button below.
What's a Better Path than MoneyCraft Reloaded?
Money Craft Reloaded promises a system that can make you thousands a month. However, the fact is there are platforms that can get you to those thousands and don't fall in the questionable category. They can pave the way for you to create a profitable online business for years to come.
If you're looking for a guaranteed legitimate way to earn money online without false promises, then you're in luck. Check out my #1 recommended platform that will get you to your goal.
Once inside you will have all the support and tools you will need to carve your path to financial freedom. It's how I started online and it has helped countless others who have posted success stories, which you will find in the members area.
MoneyCraft Reloaded Review
$47
Pros
Flipping video games is actually a pretty profitable business model
System is modeled after Drop shipping, so you are bound to make some profit
The video game industry is highly profitable
Cons
While it could be profitable I'm not quite sure if this system is legitimate
The testimonials seemed fake
You will have to invest without knowing if you will get any sales