What is a Super Affiliate? What separates them from the average affiliate marketer? How much money can they make? In this article, I will answer all of those questions and more. As someone who has made a full-time income as an affiliate marketer, I know what it takes to be successful in this business model. And in this article, I am going to share that knowledge with you. So if you're interested in learning how to become a Super Affiliate and make more money than you ever thought possible, keep reading.
What is Affiliate Marketing?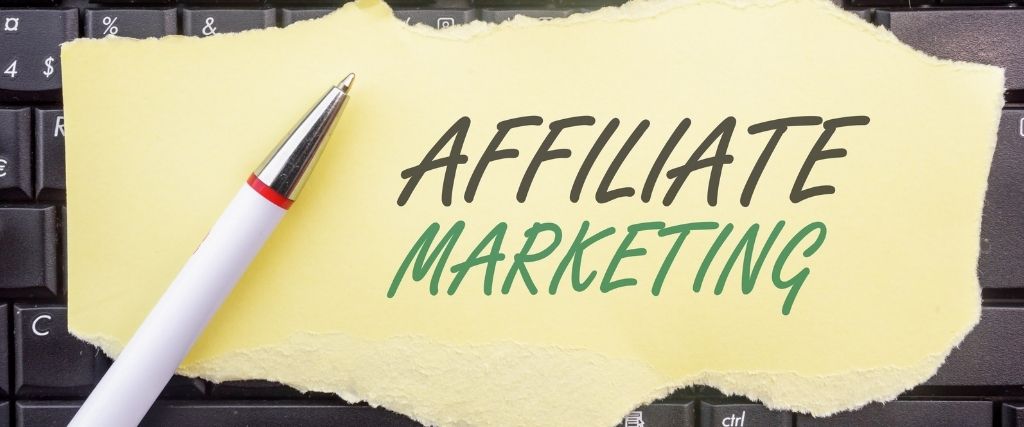 Affiliate marketing is a business model in which you promote the products or services of another company and earn a commission on every sale that you generate.
How it Works
It's performance-based marketing, which means that you only get paid if your marketing efforts result in a sale.
For example, let's say that you're promoting a course on how to earn a living on YouTube.If someone clicks on your affiliate link and buys the course, you will earn a commission.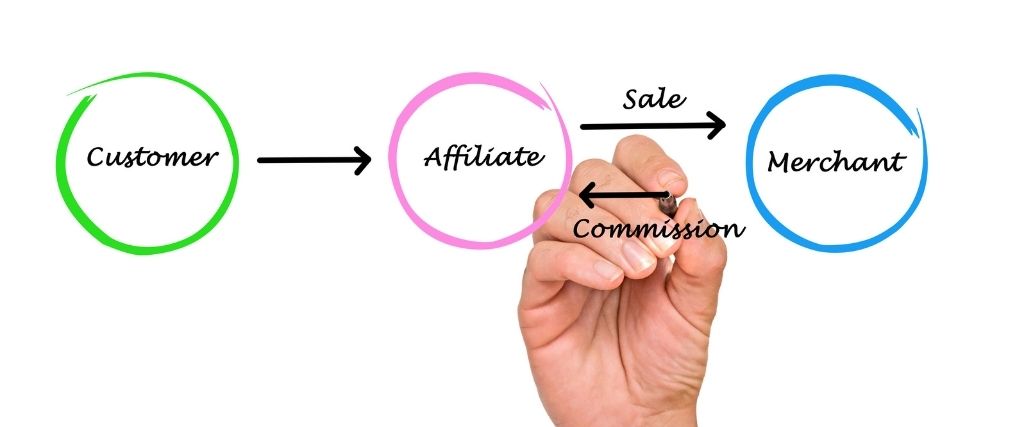 The commission that you earn can be a percentage of the sale price, or it can be a fixed amount. It all depends on the company that you're promoting.
Most affiliate programs use what's called a "pay-per-sale" commission structure. So, for every sale that you generate, you will earn a commission.
The average affiliate marketing commission is around 50%. So, if you sell a $100 course, you would earn a $50 commission.
Follow My Proven 4 Step Formula
Whether you are just getting started, have some experience, or are an ultra-successful affiliate marketer, this 4 step formula is made for you!
It's a Highly Profitable Business Model
Affiliate marketing is one of the most popular ways to make money online. And it's also one of the most profitable.
In fact, affiliate marketing is so profitable that many people have made it their full-time job.
Day in the Life of an Average Affiliate Marketer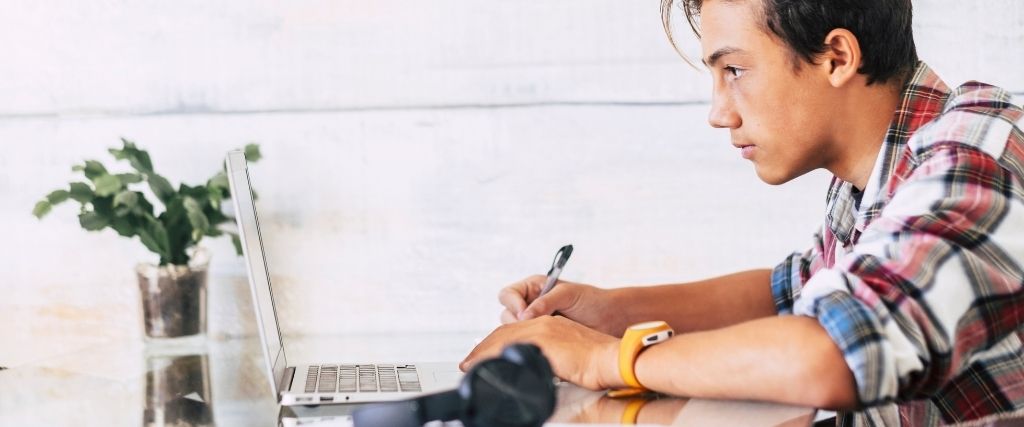 Most affiliate marketers starting off also work full-time jobs, so the average day for them looks something like this:
Wake up at their day job, work for eight hours, come home exhausted and try to find the time to fit in a couple of hours of affiliate marketing.
The average affiliate will typically spend about two hours a day working on their business.
They'll check their stats, and see how their campaigns are doing.
They'll tweak a few things here and there, and then call it a night so they can do it all over again the next day.
It may sound like a drag but in truth those 2 hrs that are put in every day end up being what helps them finally quit their 9-5 jobs. This is when the fun starts.
How Much Does the Average Affiliate Marketer Make?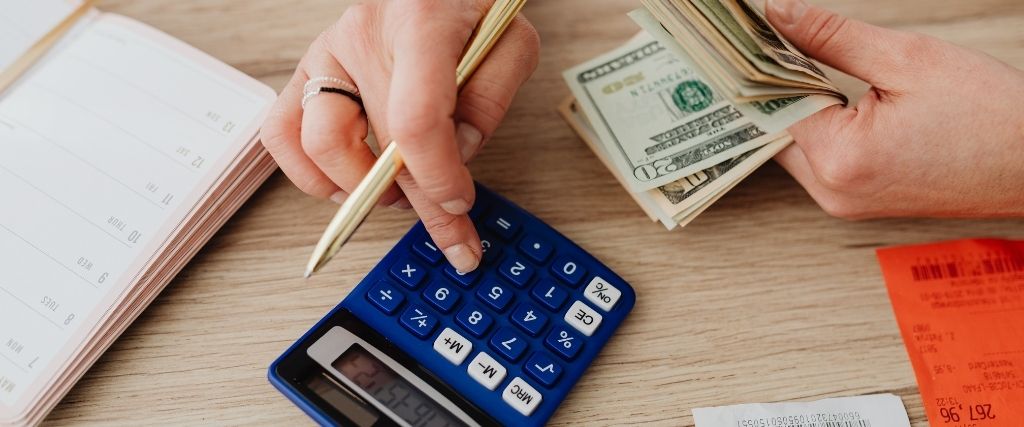 The average affiliate makes about $500 a month.
But that's just the average. Some make significantly less, and some make significantly more.
The key is to keep working at it and never give up. The more you work at it, the better you'll get and the more money you'll make.
What is a Super Affiliate?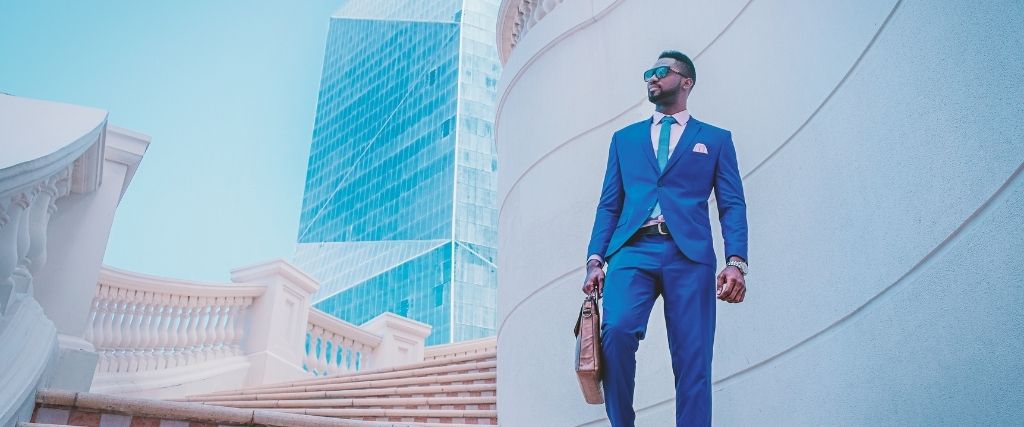 A super affiliate is someone who makes significantly more money than the average affiliate.
They are typically in the top percent of all affiliates in terms of earnings.
Super affiliates usually make several thousand dollars a month, and some even make six figures a month. Also most of their campaigns work on autopilot, so they don't have to put as much effort in as the average affiliate.
How Do Super Affiliates Make So Much Money?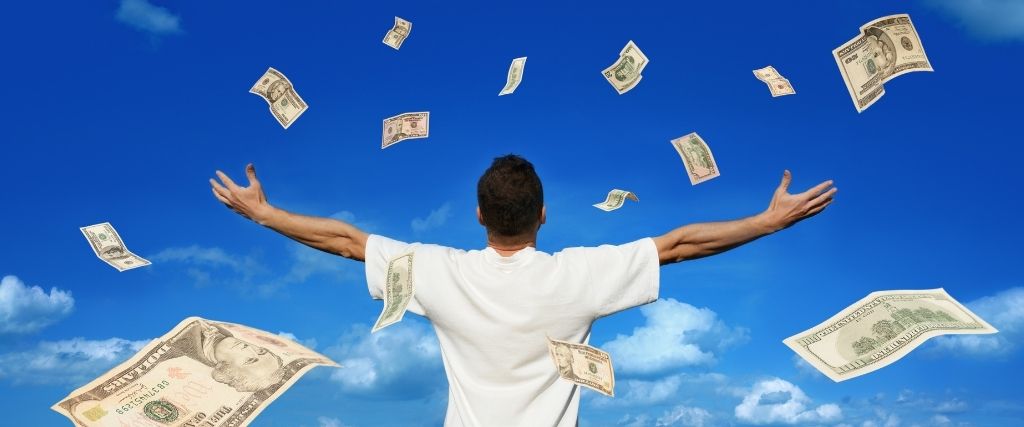 Super affiliates have a few things that set them apart from the average affiliate.
First, they are usually very knowledgeable about the business. They know what works and what doesn't.
Second, they are very disciplined and work hard. They treat their business like a job, and they put in the hours necessary to make it successful.
Third, they are always testing and trying new things. They are constantly looking for ways to improve their campaigns and make more money.
Fourth, they surround themselves with other successful people. They learn from other affiliates and implement what they learn into their own business.
Lastly, they are patient. They know that affiliate marketing is a long-term business, and they are in it for the long haul.
How to Become a Super Affiliate
Becoming a super affiliate is not an easy task, but it is achievable. One thing you will want to work on is your mindset. You need to think like a business person, and not just an affiliate.
One of the reasons this is so important is the fact that you will have a lot of hard work ahead of you. Mistakes will be made. Time will be spent correcting your errors. Having the right mindset will give you the drive to push through the tough times.
Feed Your Business Brain – Super Affiliate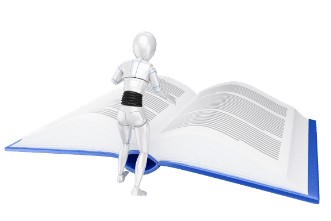 You will also want to make sure you are always learning. As mentioned before, the super affiliates surround themselves with other successful people. They are constantly learning from those around them. You should do the same.
One of the best ways to learn is by attending affiliate marketing conferences. These conferences will give you access to some of the top minds in the industry. You can learn from their experience and knowledge.
In addition to conferences, you should also be reading books and blogs on the subject. Anything you can do to continue learning will only benefit you in the long run.
If you are serious about becoming a super affiliate, then you need to take actionable steps towards that goal. Attending conferences and reading books is a great start, but you need to do more.
Get a Mentor – Super Affiliate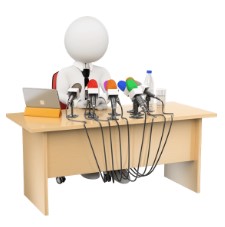 You need to find a mentor. A mentor is someone who has already achieved the level of success that you are striving for.
They can help guide you and give you advice on how to achieve your goals.
Finding a mentor can be difficult, but it is worth the effort.
Once you find one, make sure to listen to their advice and soak up as much knowledge as you can.
Get the Training You Need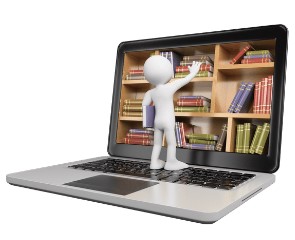 I also recommend finding a good affiliate marketing training program. There are many programs out there, but not all of them are created equal.
Do your research and find one that will teach you everything you need to know about the business.
A training program will help you shortcut your path to success.
It will give you the knowledge and skills you need to be a successful affiliate marketer.
Steps to Rising to the Level of Super Affiliate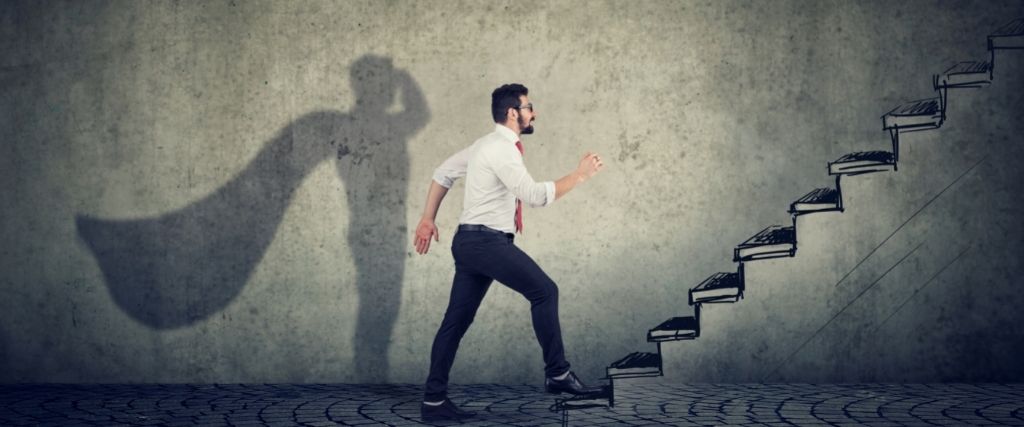 The steps to becoming a super affiliate are not difficult, but they will require some work on your part. Here is what you need to do:
| | | |
| --- | --- | --- |
| 1st Step | Pick a Niche that You are Passionate About | This is important because you will be spending a lot of time promoting products in this niche. If you are not interested in the topic, it will be difficult to stick with it long enough to see success. |
| 2nd Step | Find a Profitable Niche | Not all niches are created equal. Some niches are more profitable than others. Do your research and make sure you pick a niche that has the potential to be profitable. |
| 3rd Step | Choose the Right Affiliate Program | There are thousands of affiliate programs out there. Do your homework and pick one that suits your needs. |
| 4th Step | Build a Website or Blog | This is where you will promote the products you are selling as an affiliate. A website or blog gives you a platform to reach more people and make more sales. |
| 5th Step | Drive Traffic to Your Site | There are many ways to do this. You can use SEO, social media, PPC, and other marketing methods to get people to your site. |
| 6th Step | Convert Visitors into Customers | Once you have the traffic coming to your site, you need to convert them into customers. This is done by offering high-quality content and products that meet the needs of your target audience. |
| 7th Step | Scale Your Business | Once you are making sales, it is time to scale your business. This means finding ways to reach more people and sell more products. |
These are the basic steps you need to take to become a super affiliate. If you follow these steps, you will be well on your way to success. There are many training programs out there that can help you get started. I will recommend a few of the best ones below
Training That is a Must to Become a Super Affiliate
Reaching the status of Super Affiliate can be a daunting task, but there is training available that will fast track you to this goal.
Super Affiliate System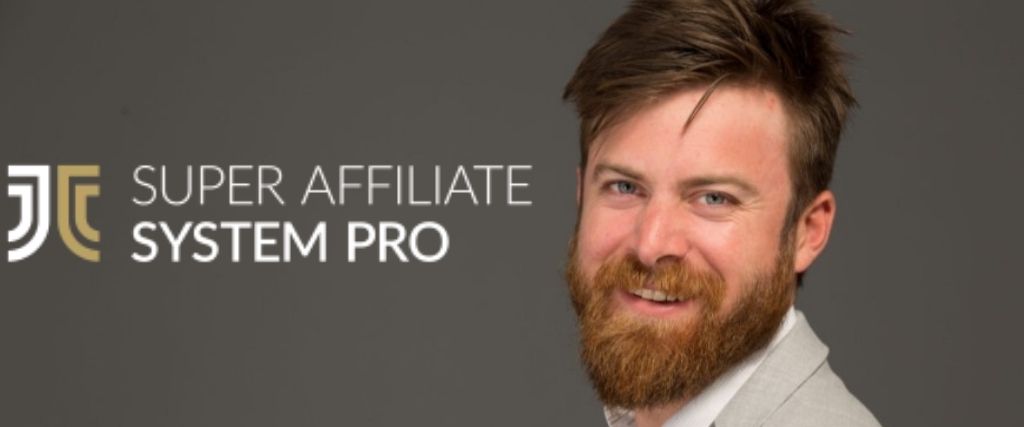 The Super Affiliate System is a comprehensive training program that will teach you everything you need to know about affiliate marketing. It was created by legendary Super Affiliate John Crestani and is one of the most popular programs out there.
Check Out My Full Review of The Super Affiliate System Pro Here!!
The main course focuses on scaling your affiliate marketing business through paid advertising, but also includes methods and strategies that are the most cost-efficient to increase your earnings.
In addition to the main training, the program includes video lessons, PDF downloads, and other resources that will help you get started on the right track.
Join John Crestani's Super Affiliate System Pro
Wealthy Affiliate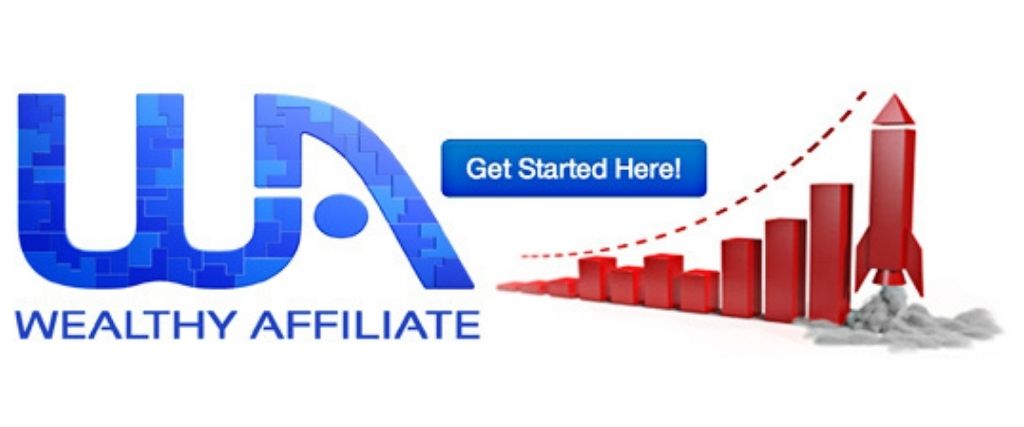 Wealthy Affiliate is another great training platform that will teach you everything you need to know about affiliate marketing. It was created by Kyle Loudon and Carson Lim and has been helping people achieve success online for over a decade.
Check Out My Full Review of Wealthy Affiliate Here!!
Not only is Wealthy Affiliate an all-in-one training platform, but it is also a supportive community. A community that consists of like-minded successful online entrepreneurs that help each other reach their goals.
The training in WA includes video lessons, live chat, forums, available coaching, and other resources that will help you succeed.
The best perk of all is it's absolutely free to join.
Sign Up for Your Free Membership with Wealthy Affiliate Now!!
Wayne Crowe's OLSP System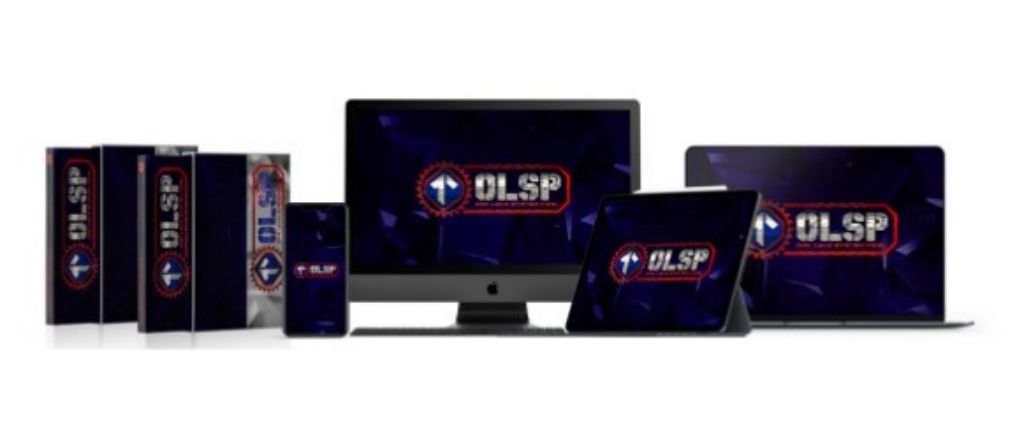 Along with affiliate marketing training, you will also need other skills to drive income to your business. The skill of garnering traffic to your website is an absolute must. What's the use of having a website if no one knows it exists?
Check Out My Full Review of the OLSP System Here!!
This is where Wayne Crowe's OLSP system comes in. The OLSP system stands for One Lead System Pixel. This is a training platform that was created by the "Traffic Dominator" himself Wayne Crowe.
Wayne has put together some of the best traffic and email list building training I have ever seen; utilizing a system that allows members to grow their leads list while earning some hefty commissions.
This training will give you a skill set that will get you earning super affiliate commissions right out the gate.
Join the OLSP System Here and Get Your Free Mega Sales Funnel!!
Conclusion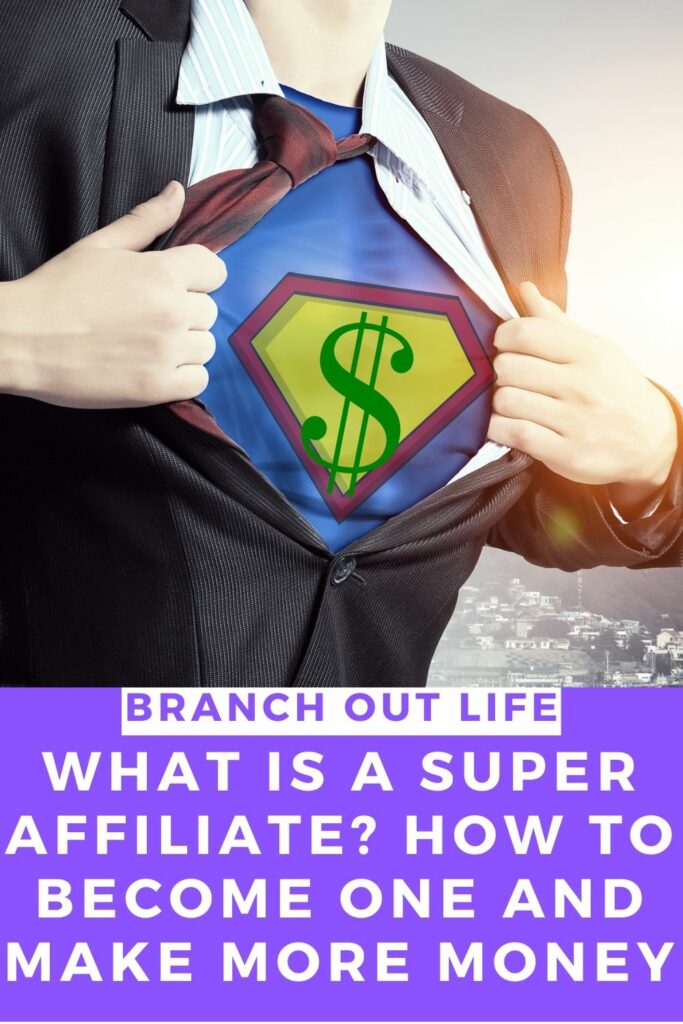 To sum it up, a super affiliate is an affiliate marketer who has mastered the art of driving traffic, sales, and conversions.
These affiliates know exactly what it takes to earn huge commissions because they got the necessary training that took them to this level.
The training I recommended above will give you the skills and knowledge you need to get started on your journey to becoming a super affiliate.
So what are you waiting for? Get started today!
Join My #1 Recommended Training Platform
Do you have what it takes to become a super affiliate? What training platforms do you recommend? Leave a comment below and let me know. I would love to hear from you!