Out of all the traffic sources used to drive leads to a website, Solo Ads are one of the most underestimated resources. Many online entrepreneurs are usually on board with using social media, Google ads, or SEO rankings to get the leads they want to their site. However, many overlook the fact that using Solo Ad Providers are a very powerful way to help in building an email list or leads list. If you are new to the online business world and are not aware what Solo Ads are then I will quickly break it down for you.
So let's say you have a product offer or you are promoting a product as an affiliate. You wanna get a lot of traffic and buyers to that offer right away…. Right? Well by going through a Solo Ad provider you can get loads of traffic to your offer right away.
Instead of waiting it out with the other traffic sources. Basically what you're doing is you pay a vendor to borrow their email list. So they send clicks to your offer. Here's how it works:
Solo Ad Providers – How it Works
Search for a Solo Ad provider that suits your niche. Make sure you do your research, check their reviews and make sure they are legit. ( Some solo ad vendors can use bots to make sure they deliver your traffic in time) So make sure you know they are reputable.
Depending on the amount of clicks you would like to go to your offer, (Vendors prices do vary) you would then pay them to send that amount of leads to your promotion.
You then send the vendor your link to your offer. Preferably with an email promotion swipe, If you have one. Most vendors will actually write a converting swipe for you. Also, you will want to make sure the link you send is an email capture page. This is where the magic happens. You can grow your email list very rapidly, not only with lead prospects, but also very targeted buyer traffic. This means that the leads going on your list are customers that are already interested in the subject of your offer.
Lastly, You wait as your email list grows and sales begin to come in.

Here is Something You Might Wanna See. Beginners are Actually Making Some Huge Commissions:
>>Must See!!! Check Out This New System That is Creating a Lot of Buzz<<

Do Your Research
So now that you know what Solo Ads are, you can now decide whether they are right for you and your business. If you are a beginner and are trying to build an email list quickly, then this is one of the best ways to do it fast.
Follow My Proven 4 Step Formula
Whether you are just getting started, have some experience, or are an ultra-successful affiliate marketer, this 4 step formula is made for you!
As I stated above when using Solo Ads you want to do your research. Make sure you are getting the best Solo Ad provider. After all if you are going to be paying for this resource then you want to know you're getting the best traffic for your money.
Well lucky for you I've done all the research for you. I've used Solo Ads a lot in growing my business. Through the years I've gone through some bad providers. However I've also managed to find some of the very best. So today I'm going to go over with you The Top 5 Solo Ad Providers That Get You Sales In 2023.
Learn All Aspects for Online Business with Email Marketing and Website Traffic
Before we get into the best solo ad providers, I'd like to add a very important tip when it comes to getting traffic and making commissions.
While Solo Ads are a very powerful tool to get traffic to your site, it is also important to gain knowledge on all aspects of online traffic.
Traffic to your website and offers, is truly the key component that will drive your business and take it to the next level.
So, it is very crucial that you learn the many different ways to get a constant flow of traffic going. You also must know how to utilize that traffic once it starts to create profit for you.
To help Guide you I highly recommend checking out the 2 training opportunities I suggest below. These teach you secrets and methods that really show you how to earn a full time income in email marketing. If you plan to succeed using Solo Ads, then this is training you must see!!
The Secret Email System
For over two decades, Matt Bacak has reigned as the master of email marketing. Now he's sharing his secrets with you through The Secret Email System – an efficient and effective system crafted from years of generated wealth solely by sending emails.
With an incredibly low price tag (just $5.60), this email marketing system offers insane amounts of value! Matt Bacaks Secret Email System eBook provides a comprehensive guide to creating profitable campaigns – no matter your experience level. Packed with 60 pages of unique strategies and tactics based on his extensive knowledge in the email domain. You are sure to be impressed by the secrets he reveals.
I can tell you from experience, if you utilize what you learn in this eBook, then it's pretty much a guarantee, that you will make money with your solo ad campaigns.
Access The Secret Email System Here!!!
Wealthy Affiliates Diamond Traffic Tutorial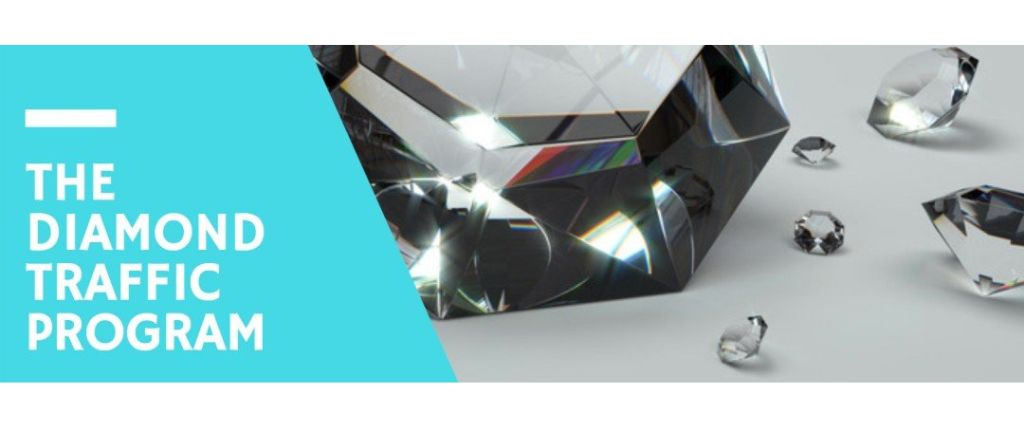 There is a Online Training Community, by the name of Wealthy Affiliate, that has been instrumental in the success of many online entrepreneurs. Within this platform you will find a gem of online traffic training that is a must see.
The Diamond Traffic Tutorial is an extensive course, taught by Kyle Louden, that teaches you how to garner organic free traffic fast. The amount of lead magnet secrets he gives in this is amazing, and it is crucial for anyone using solo ads to have this knowledge.
Access the Diamond Traffic Tutorial – A Must See for Traffic Generation!!!
Ok so, Let's Get to The Top Solo Ad Providers.
---
Wayne Crowe (The Traffic Dominator) – Solo Ad Providers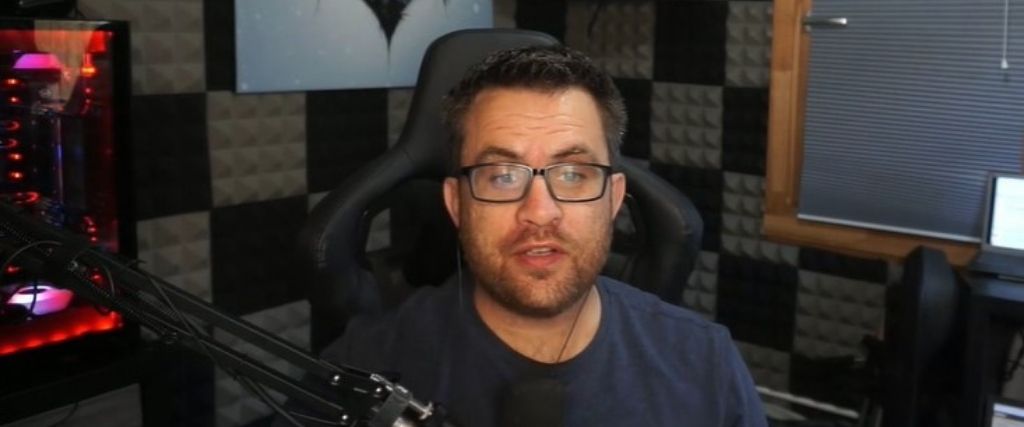 So we'll start off with my #1 pick for Solo Ad providers, Wayne Crowe. Now there are a lot of vendors out there that have top-notch traffic available. They are in their own right great solo ad providers. However, Wayne is without a doubt the absolute best. There's a reason they call him the Traffic Dominator. Simply put when it comes to getting sales to offers, he dominates this business model.
Wayne has perfected his craft so well that he does something few vendors can do. If you purchase a certain level of traffic from his service, he guarantees sales. That's right, if you don't get sales then he will run your traffic again till you do. Now this alone would explain why some of the top online entrepreneurs use his traffic. You can see for yourself in their testimonials.
I myself have used Wayne's traffic many times and he has never failed to deliver amazing results. Using his traffic has also helped me in creating a very targeted email list in my chosen niche.
Check out my review of Wayne's epic Free OLSP System Academy.
The OLSP System Review – Unveiling Traffic Secrets
While Wayne is one of the best, it is a downer that he only deals in one main niche. The online biz opp (make money online) niche. However, he is working on delving into traffic for other niches.
Pros
In my opinion, one of the best traffic sources you can get.
Customer support is top-notch.
When submitting an offer, Wayne's team goes out of their way and help you with tips on creating better capture pages and sales pages.
You are always getting Tier 1buyer traffic (USA, UK, Canada, Australia, New Zealand)
Wayne also offers training in a variety of courses that he personally teaches. Join the Facebook group to access the training. (Traffic Domination Group)
Cons
Only deals in Biz opp/MMO traffic.
It may take days for your traffic to start. (Wayne's Traffic is in high demand)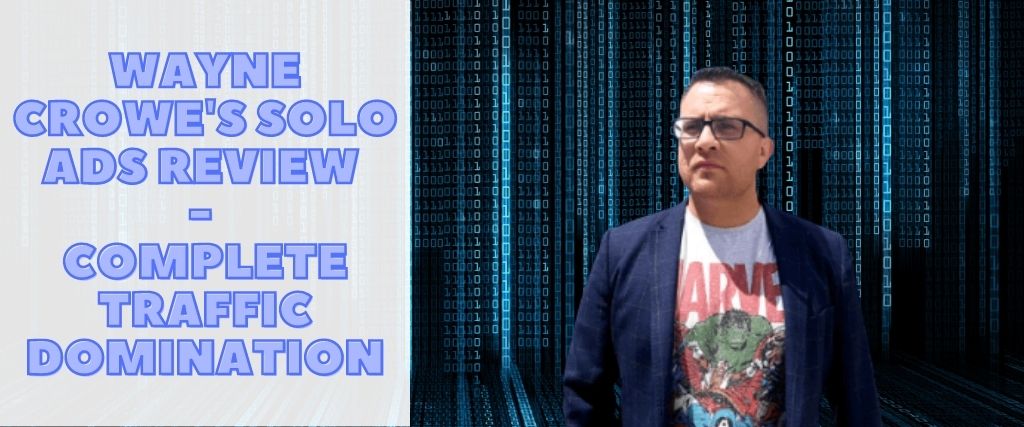 You can check out what Wayne has to offer and see his traffic packages below.
---
Traffic For Me – Solo Ad Providers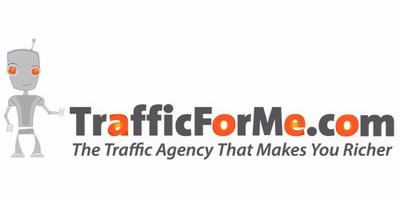 TrafficForMe.com is a traffic source provider that has been around for quite a while. They boast to being some of the cleanest and best traffic around. As you can see from their tagline above they even claim to make you richer with their traffic. That may sound cocky, but I can say from my own experience with them that they are what they say.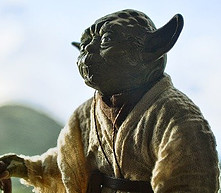 Now as far pricing goes for traffic they are actually pretty reasonable. They have a variety of traffic packages that start from Premium Traffic, Super Premium Traffic, 100% USA Traffic and 100% Top 5 Traffic. They also have a starter package for beginners and those clicks give you the option of starting off in a lower price range.
Another great thing about their pricing is the sales that they make available on their traffic. These sales usually give you some of their best traffic at a discounted price, so it is perfect for beginners to jump on to get warm leads on their lists. The sales change quite regularly so it is always a good idea to check on what their special sales may be when purchasing traffic from them.
Honest Clean Traffic – Solo Ad Providers
So like Wayne Crowe's traffic they also make it known that their traffic is clean. They regularly take all precautions to make sure their traffic is clear and free of bots. Giving you the perk of knowing that the traffic you purchase is going to be clean.
However, one thing they do have over Wayne is the fact that they don't just deal with the Bizopp/MMO niche. They have a variety of traffic categories to choose from. Health, Personal Development, Crypt / Bitcoin, Survival, Internet Marketing, and Bizopp; are all niches that they have traffic for. So if your business is in a niche that is not Bizopp, then this would be the best alternative traffic source for you instead of Wayne Crowe.
Check Out My Full Review of Traffic For Me Here!!!
Pros
Pricing is reasonable.
Customer support is helpful and they also give you tips and recommendations.
They always have sales on their traffic.
They have a variety of Niche traffic to choose from.
Cons
You will be on a waiting list before your traffic is delivered but its usually not to long.
The price on their super premium traffic packages can be a bit steep.
They say they will match other traffic providers price, but the explanation of this guarantee is confusing.
So if you think this Traffic Provider is right for your needs, then you can check them out in the link below.
---
Traffic Blade – Solo Ad Providers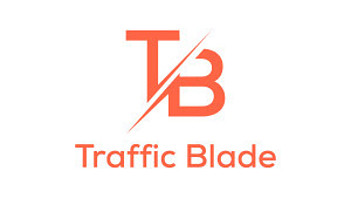 OK so a lot of online entrepreneurs may not have heard of this solo ad provider. However, for those who have, Traffic Blade has become the go to for some of the top money makers in the online business world. They are fairly new to the traffic scene although they do still have years of experience in mastering their strategies and techniques. These methods they use to send out quality leads and warm buyer traffic. In fact, it is their lead quality traffic that makes them unique compare to other Solo Ad providers.
So basically their promise to their customers is to always send quality warm ready to buy traffic to their offers. They promise this because of how they pre nurture their lists and select only the most engaged and ready to buy prospects to send out as traffic.
So in essence, every time you buy from them you are getting leads to your offers that are
already ready to buy and just looking for the right offer before they pull out their credit card.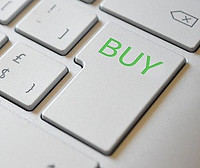 Now I must admit myself that I was skeptical of their claim before I bought traffic but I can honestly say the amount of buyers I got from one order truly made me a believer that their methods are legit.
When it comes to their pricing I must say that it is really pricey. I mean you are getting excellent buyer ready traffic, but compared to other sellers, you may not be getting the best deal. That being said regardless of their pricing I find using their traffic still to be one of the best, but only if you got the funds to afford it.
Pros
Amazing traffic that is filled with warm ready to buy leads.
Bonuses are given with your orders. (Review of your Sales Funnel, A free 7 day follow up sequence.)
They write a converting email swipe for you.
Cons
Pricing on their traffic orders are a bit too much in my opinion.
Because of high demand for their traffic you are usually given a date of when your traffic will start. This can make for a long wait.
They only send traffic to Bizopp/MMo offers.
If Traffic Blade sounds like it will suit your traffic needs, you can visit their site in the link below. Use this Promo Code to Get a Deal on Traffic Blade Traffic: Branchoutlife
---
Udimi – Solo Ad Providers

Udimi is one of the most well-known Traffic providers. However unlike the others mentioned above, they are a marketplace where solo ad vendors comes to offer their services. Now this is both good and somewhat bad in a way.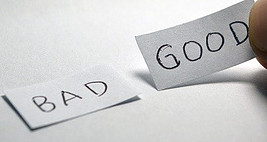 The good thing about this is that you will be able to find vendors that offer traffic in a variety of niches. Not only will you find vendors that specialize in Bizopp/MMO traffic, but you will also find vendors offering traffic in; Health, Personal Growth, Relationships, and Crypt/Bitcoin. You will also find that the pricing on their services are a lot more affordable then other providers, as their is a lot of competition on this platform that causes the vendors to lower their prices on their traffic services. You will usually be able to find some great solo ad deals, that will help you build your list and send loads of traffic to your offers.
The Downside to Udimi
Now here's the bad part. Even though Udimi uses a filter on all traffic, you will still have some vendors who will try to use bots to deliver their traffic. Usually it is the ones who offer the cheapest prices on their traffic.
Now this doesn't mean that they all try this tactic, it just means that you will need to pay attention to the reviews and scores for the vendors you are interested in. Also, like I stated above Udimi has a strict policy in place and filters its vendors traffic so that buyers are getting clean traffic for what they are paying. So basically just be careful when choosing offers from the many vendors on this platform.
A Popular Decision – Solo Ad Providers
That being said, there is a reason Udimi continues to have a growing customer base in the industry. It is still a reliable and affordable way for you to get targeted traffic from your niche of choice. There are constantly new vendors that come to offer their traffic to buyers, so you have a variety of offers to choose from. Also, these vendors are rated and reviewed, so this gives you a better idea of who will give you the best traffic for your offers.
Udimi is a platform I would highly recommend starting with for beginners as it is not only affordable but it also gives them the ability to grow their email list quickly.
Pros
Very good solo ad deals and prices.
Traffic is filtered so that the customer gets clean real person traffic.
Traffic is offered in a variety of niches
Cons
Quality of traffic can be bad. Filled with leads that don't want the offers
Picking the right vendor can be hard as their is a lot of unreliable vendors
You can check out Udimi below.
---
SolosbyGlen.com – Solo Ad Providers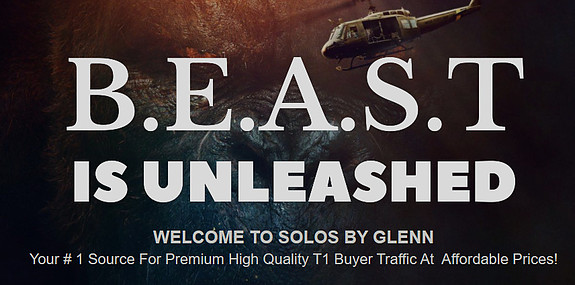 Glen Fedoruk is a Solo Ad provider that has started to gain a reputation of being a reliable and truly amazing traffic source for many online entrepreneurs. He is formally a vendor on Udimi solo ads and during that time he quickly became one of the best sellers on the platform. Glen's traffic on Udimi was in such high demand that he won the the award of being the top seller for 12 straight months. Then all of a sudden he was absent off of Udimi's platform. After leaving Udimi he started his own site for his traffic, and his loyal traffic buyers were glad to see that " The Beast is Back!".
I have personally used Glen's traffic on a regular basis, and I can attest to the high quality of leads that he sends out to his customers. His traffic is filled with leads that are warm and ready to buy, and you can be assured to know that you will usually make some sales through his service. If you don't make sales you will gain a lot of leads that are sure to be valuable customers on your email list.
Good Service and Helpful Tips From Glen
Glen's customer service is great, as he is always availiable if you have any questions or concerns about a solo ad run that you purchase through him. Also he is always willing to give advice on the best selling offers that go well with his traffic. Having over 14 years in affiliate marketing and list building, he definitely knows what works.
When it comes to pricing Glen's services are actually the best deal you can get. His traffic packages are very affordable and it is a perfect opportunity for beginner entrepreneurs to start building their list with quality leads, for a great price. He also has a bit more broader selection when it comes to niche categories that he works with. His traffic is laser-targeted for bizz opp, MLM, finance, Health & Wellness and make money online offers.
In my opinion Glen's Solo Ads are the best choice on this list for beginners to start with. He is not only affordable but he has very high quality traffic.
Pros
High quality traffic.
Best deal on traffic packages.
Highly converting leads.
Great traffic for beginners.
Cons
Only deals with certain business offers,
If you are interested in Glen's Traffic, you can check out his sight in the link below.
---
Before I end this list I'd like to add an honarble mention.
Igorsoloads.com – Solo Ad Providers

Igor Kheifets is a Solo Ad provider and list building expert that is pretty much on the same level as my #1 pick Wayne Crowe. He has solid quality traffic, so much so that you actually have to go on a waiting list to even put an order in with him. He mainly deals in high volume traffic orders, and he runs this on a client based system.
That being said I still wanted to mention Igor as he is a high quality traffic source that you can utilize if you are willing to pay for bulk package traffic prices.
If you are interested in finding out more info on Igor's services you can click the link below.
---
My Conclusion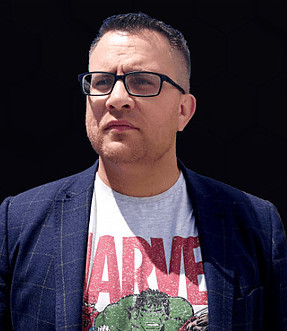 So having used all the top Solo Ad providers myself I have to say that my #1 recommendation (If you are in the Bizz Opp/ MMO niche) is the Traffic Dominator himself Wayne Crowe
In my opinion he has the absolute best traffic out there for the make money online business model. His years of experience in list building and marketing strategies have raised his traffic game to unbelievable heights.
Wayne is a Commission Earning Genius and Right Now He is Giving Away One of His Best Commission Strategies Ever. Join OLSP Now and Get a Free Mega Funnel.
Another reason I pick Wayne as the top provider is that he not only sells quality traffic but he shares his knowledge through a free training platform that he has created. The big perk about this is, you can try his traffic for free just by joining his OLSP System.
The OLSP System is amazing. Start a Free Membership Below:


Grow Your Email List Through Traffic Domination
OLSP Academy
Join the Online Training Platform that has Personally Helped Me Grow a Profitable Email List. Let the Traffic Dominators Help You Earn Big Time Commissions.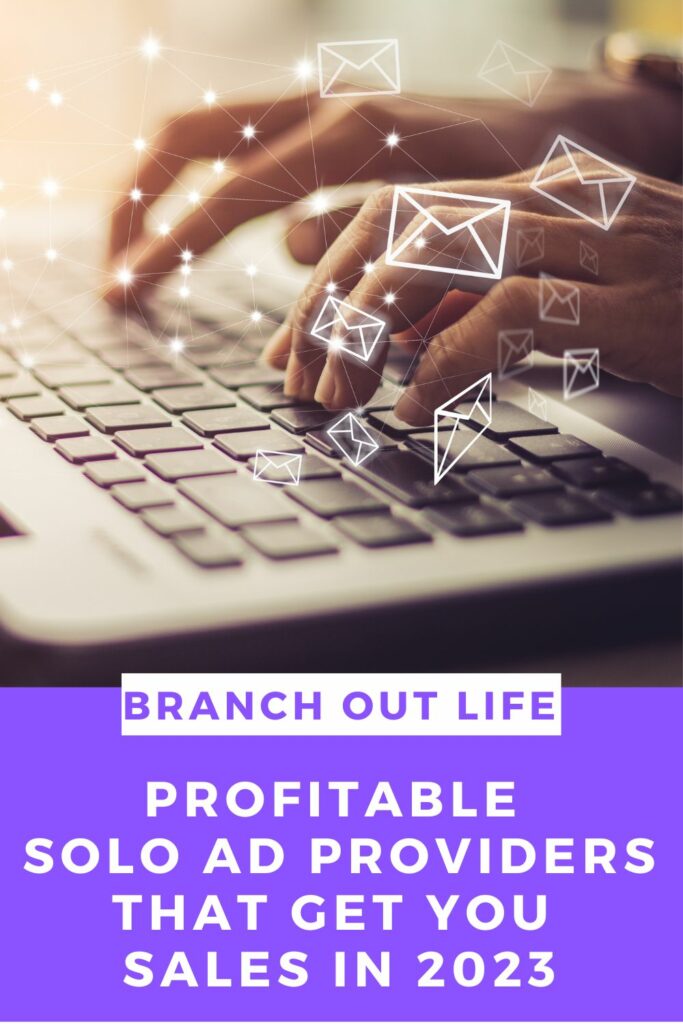 Now If you are not in the Make Money Online/ Bizz Opp niche then my #1 recommendation for you would be TrafficForME.com. Their traffic is top-notch high quality traffic and they deal with offers in a variety of ncihe categories. They are also reasonably priced and they always have sales that you can take advantage of.
So if you are looking to buy traffic for your business through Solo Ads, then I hope this list of top providers has helped you in finding the right opportunity for you.
Of course there are a lot of Solo Ad providers out there, so feel free to do your own research and find one that suits your needs. Thank you for checking out my recommendations.